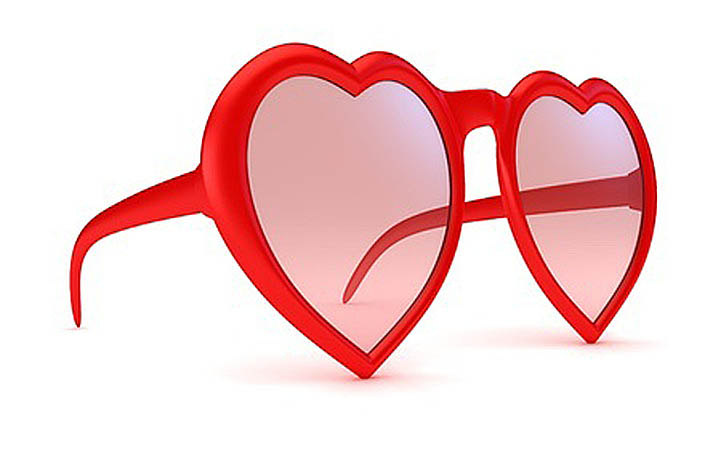 When we meet that guy that makes our heart flutter, the one that gives us those butterflies, the one that we can just feel that spark every time we talk to him - it makes us completely stop even noticing any other men.
All we want to do is put everything we've got into making him ours.
But in reality, the only way this is going to work is if he's not the only one we're putting our time and energy into.
Here's why:
If he's the only one we're focusing on, he becomes the focus of our love life. He becomes the one every other guy we might consider has to measure up to. He becomes the one we pin all our hopes and dreams on.
He becomes the one we talk to our girlfriends about, the one we constantly think about, the one we dream about. He's the one whose texts make us jump and respond right away. He's the one we cancel other dates for when he finally calls and asks if we want to come over to his place.
He's the one we give the power to tear at our self-esteem, and wreak havoc on what little self-confidence we started out with.
He's the one we compromise the very things we said we'd never compromise. He's the one that makes us settle for things we told ourselves we'd never settle for.
Because he's the only one!
He's the only one we think about, he's the only one occupying our minds, he's the only one we've convinced ourselves we're interested in and we can't imagine dating anyone else when we're so into him.
"It wouldn't be fair to date other men," we tell ourselves – and anyone who might ask.
I'd only be leading them on or wasting my time because I wouldn't be into them.
They're not (insert name of guy that makes your heart flutter). They don't have the same effect on me. I don't feel the same way when I'm with any of them. I don't feel the "spark".
He's too (insert thing that bugs you). He's not (insert what you want more of) enough. He's just not my type.
And so, because we think we know ourselves so much better than anyone else does, we do more of the same. We repeat the same pattern over and over again. Because we know this time, it's going to be different. It doesn't matter if it's the same MO – ours and his – we think it's going to be different because we're convinced he's different. So we keep telling ourselves this time is different.
Until it's not. Until it's the same thing all over again. Until we realize we just didn't see it because these things are never easy to see when you're the one who's in it.
Then we beat ourselves up.
We get angry, we get sad, and then we get very, very down on ourselves and the predicament we've found ourselves in. We forget to forgive ourselves. We forget to see the lesson that's right in front of us.
We take it all so personally and we wallow in that stuck place of shame and guilt that never quite allows us to use this as a wake-up call that it really is. We're too busy spending that time and energy - energy that we could be using to change this pattern - on playing the victim or shopping, obsessing, drinking or eating.
All those things we do to try to make ourselves feel better when a little acceptance, self-compassion and forgiveness would actually accomplish this and so much more.
But it's a familiar place, so it's where we've learned to go. It's where we've always gone before. And our pre-programmed beliefs about life, love, men and ourselves get reinforced that much more.
It's so much easier to keep doing more of the same than to risk getting outside our comfort zones and taking a risk on ourselves. What will he think? What will my friends think? What will my mother think?
Here's the question you should be asking: What does it matter?!
So, how do you break this pattern? There's  only one way. You have to keep consciously reminding yourself that you don't really know him at all.
All that you know right now is that he's triggered something in you - something that makes you very attracted to him.
It might be that he reminds you of your father, which may have been your first love.
Or it may be that he's the exact opposite of your father (your father-daughter relationship can have a dramatic influence on your adult love life). It may be that you subconsciously believe that you're not worthy of love, and he feels safe because you know he's not going to be around long.
Maybe you're afraid of getting too close yourself, so the fact that he's emotionally unavailable actually draws you to him. Or maybe you're still trying to win over your inattentive mother, so his lack of availability gives you the chance to try to win her over this time.
But the good news is that you don't need to figure it out (if you do recognize the reason, that's great, but it's not necessary). The important thing is that you recognize the strong attraction for exactly what it is - some pre-programming that's being triggered within your subconscious that's drawing you to him.
That's all it is - at least right now. Because you don't really know him yet. 
And you won't really know him for quite a while. I like to tell my coaching clients that you won't even begin to know him until you've had at least 6 real dates (phone conversations, email and texting are not real dates). And sleeping with him doesn't get you to know him any faster! In fact, it usually makes it worse because it makes you feel even more bonded to him before you really know him.
So how do you keep from getting too wrapped up in him too quickly?
You fill your own life so full with your own friends, your own interests, your own passions that he doesn't suddenly become the center of the universe.  You're not looking to him to fill you up.
And, no matter how much you're attracted to him, you continue to date other men. You don't sleep with any of them or even fool around with them (at least not more than what you're comfortable with) - you simply go out with them. You date them.
It's how you do this, because if you make this new man you're one and only, even if only in your own mind, you can't do this. It's simply not how we're wired.
There' a huge difference in how this affects you. One is empowering, making you realize that YOU are doing the choosing - the other is putting yourself on the begging end, hoping to be chosen.
I know it's not easy to change your thinking like this. To not cringe at the labels that come to mind when you think of yourself dating more than one guy at a time. I know, because I used to feel exactly the same way too.
But we're talking about "dating" here, meaning going out with a guy and keeping everything moving at a very slow pace. Because when you're dating multiple men, it keeps you from going too far too fast with the guy that makes your heart flutter and triggers your programming.
It allows you to realize that you need to get to know someone very well – and over a long period of time, going on one-on-one, in person dates – before you give any part of your emotional, mental, or physical self away. It's how you find out what's real – and what's only another conquest for him. This slower pace allows you to find out if he's really the right guy for you - if he's on the same page as you, if he's ready for the same level of commitment that you're looking for.
These things take time. You can't just rely on attraction, chemistry and sparks - sure, those things are great and if they're there it doesn't necessarily mean that it won't work out, but it certainly doesn't mean that it will. There's only one way to know if it will work - time.
It's how we date well. It's the piece of the puzzle that matters so much.
Because it keeps you from going there  - to that place you know all too well - before you should ever, ever go there. And it allows you to get to know the real him - the one you might not have seen clearly when you were looking at him through those rose colored glasses.
It also gives you the chance to get to know those other guys much better - you may just find that some of them get a whole lot more attractive after a few dates.
So how about you, beautiful? How do you feel about the idea of dating several men at a time, especially when you're very interested in one in particular? Share your thoughts with us in the comments!