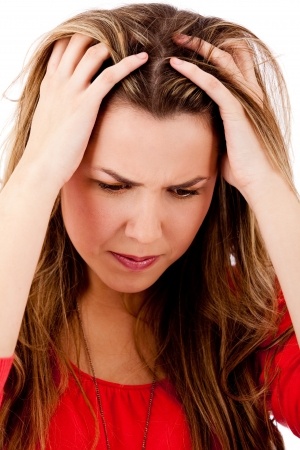 Our beautiful friend Gabriela is wondering why he disappeared the day after they were intimate for the first time. Her story is one that I've heard all too often:
Her email:
Dear Jane,
I have been reading your blog for a few months now and it has been a great help to me and a source of comfort.
Now, here is my question: I met a guy about four months ago online and from the beginning, he started pursuing me relentlessly.
He seemed like a really thoughtful guy and I was really flattered by the attention but when we finally met face to face, about a month after communicating online, I just didn't feel a real connection and got a sense that we were not in the same place emotionally.
I told him this, told him that I was looking at the next forty years of my life, not just the next two, that I wanted a real commitment and that I just wasn't sure that he wanted the same thing. We had some long email and phone conversations about this, he said he did want the same things as I did, and that he was willing and ready to be involved in my life and have me in his.
Throughout all my hesitation, he kept calling me, emailing me, asking me out.  He was out of town for a week but he kept calling me and emailing me, we had many heart to heart conversations about what was important to each of us.
I felt like he was a guy that knew how to be "present", which to me was very important, and I decided I may have been too harsh in my initial assessment of him and that I would give him a chance after all.
When he came back he showered me with attention, in short, did everything to show me that he was really interested. Recently we became intimate. It was an amazing experience and afterwards we lay in each other's arms sharing things about our lives and past experiences.  I felt it was truly wonderful and felt grateful that he had not given up on us.
However literally, the next morning, his emails started getting a little shorter and a little colder. He wasn't making any plans for us to see each other (even though when he was away we had talked about all kinds of things that we would be doing together) and when I suggested that we might get together, he wrote me a polite but dismissive email along the lines of "it's too cold out and I just want to sit on my couch. Have a great day".
That really hurt, and it was so uncharacteristic of him, after all of his eagerness to see me and be with me, but because I have learned a few things from your blog, I decided I would not pursue or dignify his dismissive email with an answer, and that I would just wait to see what he would do.
Since that email, he has completely disappeared, no more emails, no phone calls, nothing!
Needless to say, I have not contacted him at all, but I am feeling hurt and used and like he just made a fool of me. I am angry at myself because I just didn't see this coming and I wonder if you could help me shed some light on what just happened here, how to move past this, and how to learn to read the signs in someone who seems to be so interested, and then disappears.
Thanks a lot for your help and for the great work you do.
Gabriela
My response:
Dear Gabriela,
I understand exactly what you're going through and I so feel for you!
One of the most difficult types of relationship endings is the one exactly like you've described - the one where you're left, alone, wondering why he disappeared.
The one where you initially had reservations about whether you were on the same page emotionally, and yet you found yourself gradually warming up to him the more he went out of his way to show you that he was there, that you had more in common emotionally than you thought, and where he gave you every indication that this was what he wanted too. And so of course you did exactly like what most of us would have done.
You allowed yourself to warm up to him, to take a chance on him - because he gave you reason to believe he was there - you opened up your heart, your body, your soul, and you let him in.
You're so not alone in this, Gabriela.
And that's exactly why this is one of the most difficult endings to experience, because you feel it's about you. You're angry at yourself for not seeing this, for not listening to your first intuition and gut instincts where you sensed "that we were not in the same place emotionally".
And so what makes this so much harder is that you see how you could have prevented this if only you hadn't let yourself believe him, if you had only held your ground and not allowed yourself to be swept up the way you did.
You're angry at yourself because you feel  you should have seen this coming and so in the usual manner in which we're harder on ourselves than anyone else in the world, we do so much more damage to our self-esteem and self-confidence by refusing to do the most loving thing we can do – forgive ourselves.
We all want to believe someone who goes out of their way to show us they're there. We all want to believe in the dream that someone might be everything they're saying they are. We all fall for it at least once – and for many of us, we find ourselves believing "it's different this time", and falling for it time and time again.
We all want to believe it's true!
It's just this guy did the only thing he knew how to do when he realized he was interested in you and you asserted that you weren't on the same page.  He decided to show you that he was there too. And whether or not he tried and couldn't get there because of his own issues that he wasn't ready to face, or because he just wanted the conquest of knowing he could "conquer" you and didn't think about the consequences for you, that's exactly what happened, through no fault of your own.
It's time to forgive yourself, Gabriela. You did the best with what you knew at the time.
It's time to take out the "shoulds". It's time to practice some self-compassion and release yourself from your own harsh judgments and allow yourself to let go. Let go of thinking about him, about why, about what happened, about why he disappeared like this.
He just wasn't the right guy for you.
You don't have to feel ashamed. Isn't that what this really is about? We feel so ashamed that we allowed ourselves to go there, to question ourselves, to not stick to our original intuition, to give someone a chance when we knew better! Shame on us, shame on us not for seeing this! Can't you just hear that voice shaming you like that?
This is why we suffer so!
This is why we can't let it go! Because it's not just about what happened; it's the compounded shaming effect that we heap on ourselves.  Yes, we do this to ourselves!
Because if you could see it from an outside perspective, you could see that you've been saved from a great deal more heartbreak if you had continued on with someone who truly wasn't on the same page – as much as he thought he could be – who didn't in reality want the same thing, and who had no desire to do what it took to get there for himself. His stuff, not yours, Gabriela.
It's not personal; it never, ever is.
But we keep insisting on making it very personal!
Remember the guy I wrote about in my post I can't make you love me? The first time we met, I didn't even remember him. When he first asked me out – to a U2 concert of all things – I turned him down because I felt the same way.
No real connection and he didn't seem like he was on my page emotionally either. But after the emails, and lunches and flowers and little by little sweeping me off my feet, I thought I must have been wrong about him too. And after a whirlwind 3 or 4 months of this, it all came to a sudden end, too. But it was me who, because I couldn't believe I had been so wrong about him, continued to hang on for another few years.
You've been saved from investing any more simply because he disappeared with no chance of getting him back.
Consider this a gift! You now know! This is how you begin to move on. By remembering this. By forgiving yourself, by writing a letter to him that you don't send. Tell him everything you want to say that you didn't have a chance to, but don't sent it because this is for you, not him.
Write a letter to yourself and include everything you want yourself to know about what happened. See the judgments you have for yourself. And then release yourself and him.
How you see the signs for this is in the future is by being aware of someone who comes on strong in the beginning; if it's meant to be, it will be no matter how much you slow things down to your pace. So slow things down - way down.
You're not a conquest, you're the real thing.  If he stays with you, you'll know he's worth getting to know better. Someone who's not there won't be OK when intimacy is moving along at a turtles pace! You don't say in your email how many dates you went on before you became intimate, but the key is to go out with a guy for a long, long time and go on many, many dates (phone calls and emails don't count - I'm talking about actual, physical one-on-one dates) before you become too intimate. Someone who's just looking for a fling or a conquest won't be interested in putting in that much time and effort.
Time, energy, real-person experiences with depth, and a feeling that you're getting to know a real person and not just an image or surface of one, is what separates the players from the kind of guys you're actually looking for. I go into this in a lot more detail in my program Beautiful, Confident, Radiant YOU!, but the reality is that if he's the right guy for you (which also means you're the right woman for him) then he won't disappear on you - and he'll want the same kind of commitment that you want.
This is also why I recommend waiting to become intimate with someone until you know what you have really is a committed relationship, and not just an assumption of commitment that we're typically all too ready to make.
Take as long as you need to really get to know someone; what we're going for here takes time and can't be rushed. Also, trust your intuition, don't second-guess it. Deep down, you always know.
And most importantly, don't give yourself away emotionally, mentally, or, most of all, physically. You'll know when it's time because there won't be any lingering questions, there won't be any doubt.
I hope this helps, Gabriela.
Love,
Jane
Have you had any similar experiences, advice, or words of encouragement that you'd like to share with our dear friend Gabriela? Tell us in the comments!