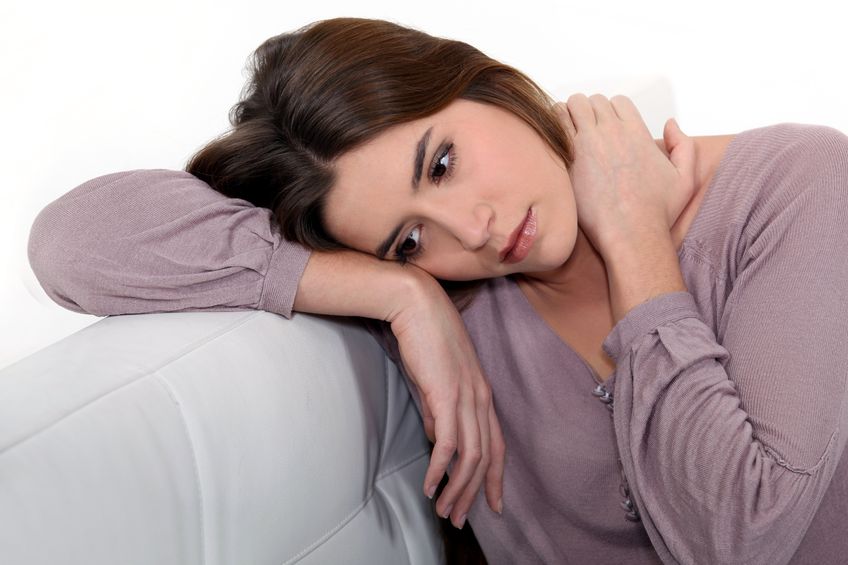 There's a reason you chose him.
Because, after all, you can choose anyone you want. You know what you want. You know what you don't. And out of all the men you could have picked, you chose him.
Not just any him. Him.
There's something about him that's so strong, yet so sensitive. So confident on the one hand, and yet so vulnerable on the other. He's the quintessential type of all the types you've ever been so attracted to; because after all, it's no accident that he started out every bit as attracted to you.
That's why you're here, isn't it?
You want your own answers. You want to know why. The labels your friends and family and everyone else give him don't quite fit him. It's not that simple, not that straightforward as he's just not into you.
You know it.
And if he was capable of admitting it to himself, so does he.
You know you saw something real in him. You know you sensed something that was actually there; there's no way you could have only imagined it.
Because somewhere underneath this man that you find yourself hardly recognizing now, you can still catch a glimpse of what's been there all along. A heart that's full of love. A hand that wants to be held. A potential that wants to be fulfilled.
Oh you see him, all right. The real him. And it scares him to his core. The very thing that attracts him to you and makes you perfect for him, is the same thing that won't let him commit to you.
It's so ironic that he's not lying when he tells you you're the best thing that ever happened to him, but he might not be capable of holding onto you. Not because you don't want him to. But because he can't.
It's why you've never been able to accept the pat answers you've been given about him. It's why you just always know there's so much  more to him – and to the two of you – than what everyone else simplifies it down to.
It's why you just can't move on without an afterthought. It's why you overthink so much of this.
He's triggered every part of you that longs to be enough, and ties your worth to him.
Why can't I be enough for him? Why can't he see what I have to offer him?
Oh he does, Beautiful. More than you know.
He feels it on the deepest level he's ever allowed himself to feel anything before. He knows all you have to offer him. He knows everything you're capable of giving him. He knows just how amazing the two of you could be if he could hold up his end of the bargain the same way you can hold up yours. But he knows deep down inside that he can't.
You can know all this. You can make peace with it, with him, with yourself. But at the end of the day, there's only one thing that matters with all of this. What you do with it.
There's only one thing to do.
Accept who he is. Accept who you are. You've pretended long enough that you can do this, that you can accept his terms that are the only ones he's comfortable living with right now. This is where the disconnect comes in because they're his terms, not yours.
Accept that. Clarify your own terms if you need to, and then accept yours as your own. You have every right to have your own.
And then give him the one thing that will be the only shot you have at turning this around: space.
It's your only chance to let him get his head around what's going on here, that's taken him completely by surprise. This is his time for growth. His opportunity to go where he's never gone before.
Maybe he can and maybe he can't. Only time will tell.
But what you're not going to do this time, is to spend all of your own time waiting for him to come around.
It's one thing to hold onto that shred of hope (can we ever really not have that hope?) but it's an entirely different thing to live for that. To put so much of your time and energy and thinking about that hope that you miss the whole point of this exercise.
You mean there's a point? Yes, it's the most important part of all of this that we usually miss because we're so focused on him. Because it's not only his opportunity for growth, it's also our own.
You know these feelings he's brought up in you? That you're not enough? That you have to prove your worth to him to keep him? That you have to convince him why he should choose you?
This is your lesson. Discover the you you've never known.
Find out who she is. Find out what she can do. Find out what she's capable of. She's going to surprise you if you give her half the chance to.
See why you're so perfect for him? You show him a kind of love he only dreams of. After all, it's the only kind you know.
This is you, Beautiful. All you. Stand in your beautiful, confident, radiant power and own this loving, caring, giving kind of love that offers so much to someone capable of holding this kind of love in his own heart.
With the one who's truly right for you, he sees this. He gets it. Or he rises to it. You can't miss him if he's got this in him!
But don't despair if this one you've placed so much hope in isn't capable of being that one. You can't make him get there. You can't make him cross the bridges he needs to cross to get there.
Don't judge your worth by whether or not he can make that crossing.