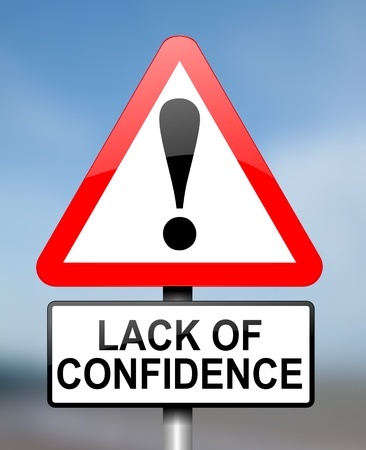 You know those women we all know who seem to have no problem attracting any number of men and who make this dating thing seem so effortless?
They're the ones we're usually comparing ourselves to, wondering what it is they have that we don't and how we can get what they've got.
You know it's something, you just don't know what it is. You can't quite put a finger on it.
The first thing we go to is their looks – yes, they're attractive, but not always in any knockout/supermodel kind of way.
Is it the way they're dressed? The way they carry themselves? Is it their smile?
As much as we try to pin it on one particular thing or another, the answer eludes us because it's not just about any one particular trait or characteristic. It goes much deeper than that.
It's all of those little things that can be summed up in one word:
Confidence
It's the one thing that underlies everything else. It doesn't matter how attractive you are, how sexy you are, how amazing you are in any number of ways, if you don't have this part down nothing else matters.  Nothing.
You can focus on changing every single area of your life, but if you don't get to the core of all the other issues in that place where your confidence lies just waiting for you to build yourself up, it won't have the effect you're hoping for.
You see, you can dress the part and you can act the part, but if you don't have the confidence to carry it off then none of that fluffy stuff will matter.
And that's why, no matter how much work you've done on yourself, no matter how much you've tried to make things different, if you haven't gotten to the root that everything else builds on, you've missed the most important part of all.
It's what keeps you staying in a relationship that's not going anywhere and doesn't meet your needs.
It's what keeps you staying with someone who isn't on the same page as you, who doesn't want the same thing as you do, and who isn't willing to do whatever it takes to make that happen.
It's what keeps you settling for being someone's fall-back girl instead of his number one priority.
It's what keeps you believing his excuses and telling yourself lies about what's really going on and why he won't commit.
It's what keeps you hoping he's going to change even as you waste your own life away waiting for the impossible to happen.
It's what keeps you beating yourself up, staying stuck in the past, stuck in the what if's, the should's, the if only's while everyone else gets on with their lives and moves on.
It's what keeps you asking if this is normal, if this is OK, if this is love, even as you know in your heart of hearts it isn't simply because you're questioning it.
It's what keeps you crying yourself to sleep at night, waiting for the call that never comes, for the words that are never spoken that you're blaming yourself for even though none of this is about you.
It's what keeps you going back for more, for just one last time, in the hopes that this time it will be different, even though you say this every time.
It's what keeps you jumping back into bed with him just one last time in the hopes that selling your body and soul to him one last time will make him see what he's missing.
It's what keeps you calling this love when there's nothing loving about it.
It's what keeps you from seeing the reality of what is, instead of defending the fantasy of what you so want it to be.
It's why nothing changes.
It's why you don't even know who you are anymore because you've become what someone else wants you to be.
I know. I've been there, too. I thought I had it all, but I didn't.
It was all the exterior stuff that just made it seem that way, but underneath all the fluff was the most insecure little girl who had no idea of her worth. If anyone knew what it felt like to live one's life motivated by guilt and shame, it was me.
Deep down underneath that exterior that exuded a false type of confidence, there was the little girl who had been picked on in grade school, who had been given messages that she was never good enough for the unrealistic expectations everyone else had for her, and who had no idea who she was without validation from some outside source that she was pretty enough, or smart enough or enough of anything else.
But to herself, she was anything but enough. And that's what came through every time when there was anything more required than the usual fluff.
Until I finally figured it out for myself. There wasn't anything wrong with me! I was perfect just as I was. I didn't need anyone to accept me; I just had to learn to love and accept myself. I didn't need anyone to complete me; I just needed to learn how to fill my own cup to overflowing.
The past was the past; I couldn't change where I had been and what I had been through; I could only accept it and begin right where I was. In that silent space where no one seemed to hear me, let alone God or the Universe or anyone else that I could believe in.
And it was then I started taking stock of who I was.
I started making a list of my own best qualities.
I started making a list of everything I had to offer.
I started questioning what was my stuff and what was someone else's that I'd only been carrying for far too long.
I started giving back anything that wasn't truly mine.
I started setting boundaries – the most difficult part of all when you haven't learned where you end and someone else begins.
I started saying no – and staying with myself through the uncomfortableness of that no.
I started saying yes – and staying with myself through the uncomfortableness of trying new ways of seeing and new ways of being.
I started questioning the very things I had taken as truths before simply because all I ever knew was to adopt someone else's way of thinking in order to be loved.
I stopped answering to anyone else but me.
I finally started to see the real me.
And as I went through the process – the same one that I put together in my program to share with you – something happened along the way.
I began to put together a life that was mine and mine alone. I stopped pleasing everyone else just to be loved no matter how much resistance I received from the ones who weren't ready for me to change. I took my own power back and recognized that this was about me this time, and not about me keeping everything harmonious.
I discovered what I was passionate about and got involved in those thing that made me feel alive – and confident. And the more I did them, the more I surrounded myself with people who brought me up instead of down.
The more I pushed myself to get out and follow my dreams and try all those things I'd been told I couldn't do, the more I found out what I could do! The more I discovered my own power, my own confidence!
So that when someone was looking for someone just like me, there was a me for them to find. Not just an outer shell with nothing real underneath, but a real person with so much to offer and so much to give. The real me.
And just like me, there's a real you underneath all of this stuff that's not really you. All this stuff that you've layered on to try to be what you think they want. But what the real guy, the one who's right for you, really wants is the real you.
And the best part is that the easiest way to be confident, truly confident, is to uncover that real self, your true essence, and let it shine for all the world to see. I give you all of the tools to do just that (and more) in my program Beautiful, Confident, Radiant YOU!
If' you're ready to have the kind of love in your life that you've always wanted, then click here to check it out.
What about you? What's holding you back from the confidence that is waiting for you to find it? What feels uncomfortable about this? That's what I want to hear about so we can get to the root of this together!  Share your questions and your struggles with us in the comments!