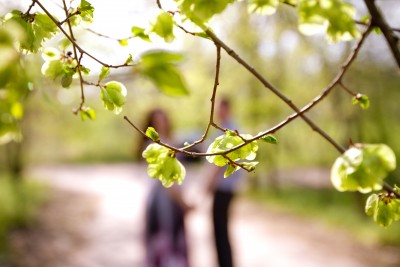 Hi Jane, I have a question. If you decide to post this, please change my name.
About 6 months ago, I met a guy. He had been out of an 8 year relationship/engagement for about a year and was looking to move on in life. I had been in and out of bad short term relationships. We had a rough start because I could not trust anyone and he was not over his ex. We dated for about 3 months and it ended because we were both not truly ready for a real true relationship. We had no contact for about 2.5 months. I contacted him because I missed him and he says he misses me too.
However, he said he is not ready for a relationship.
He doesn't want me out of his life completely and want to be friends with him also. We got along great and have a lot in common. We respect each other a lot and can have a great friendship. I'm scared because I still love him, and I may end up wanting more. I really don't know how to go about this or what to do. Many websites say to leave if a guy says that he is not looking for a relationship. But I am happier being his friend than not having him in my life at all.
I think I'm just scared. What do you recommend I do? Thank you so much for your time.
My Response
Here is my response to our beautiful friend, who I'll call "Sandie":
Dear Sandie,
I wrote a post about exactly what you're going through here, called It's Your Decision. I'm not sure if you've read it yet, but it speaks to what you are struggling with here.
What this is really about, Sandie, is what you can and can't live with without fooling yourself that you're ok with less than what you really want just because you want to be with him. I get your question a lot, and what I always say is that it comes down to what you can live with; knowing what his terms are, what being with him on his terms is worth to you.
Whether you'd rather be with him on his terms - which is friendship right now so this is the reality of what is right now - or release yourself from him so that you can focus fully on being with someone who wants the whole package that you want - but without him.
It sounds like you've already answered this question for yourself when you say "But I am happier being his friend than not having him in my life at all".
My only concern is that sometimes we can convince ourselves that we can do this, that we can be with someone on their terms if that's the only way to have them in our lives, when inside we remain hoping and wishing he'll come around to the detriment of our beautiful selves.
For many of us it gets hard to ignore the fact that someone can be with us on friendship terms and not want more, and instead of leaving that with him and letting that be his issue, we can take that on ourselves and let it affect our confidence and our self-esteem, believing that there's something wrong with us that he doesn't want to be with us on a real relationship level instead of remembering that it's simply a case of being on different pages, and not something we should ever take personally.
But if we do, if we can't see it objectively and a little part of us dies every day that we remain with someone who isn't there, then that's the greater concern here.
If he is the one for you, you'll know.
If the two of you are meant to be together, you will be, but only if both of you are eventually on the same page and are willing to do whatever it takes to make that happen, regardless of circumstances. The difficult part here is that there are no guarantees that he will ever want more than a friendship with you, and what to do with that part.
I have known far too many women who waited far too long holding onto hope that a man would come around, only to find out the hard way that he wasn't going to get there after so much of their own lives and beautiful selves were wasted on this waiting without being true to themselves about where they were really at and how much they were in their hearts able to be willing to settle for a friendship with someone who they really wanted so much more of a relationship with. We're all different, so each one of us has a different reality of what someone means to us and what it's worth to have them in our lives.
My best advice is always to keep living your own life, Sandie; keep focusing on you and creating a beautiful life for yourself apart from this man who means so much to you, so that what he does or doesn't do fades into the background of your life instead of being the main focus.
By keeping your options open, and remembering to only commit to him as much as he's committing to you - which means you have strong boundaries around what a friendship relationship looks like and you don't cross those lines unless he clearly lets you know by his actions as much as any words, that he is ready to commit to you and wants to have a real relationship with you, and is on your page.
That way, Sandie, you protect your beautiful heart from any more pain and heartbreak while still remaining open to whatever love has in store for you.
You deserve to be loved just the way you are, my beautiful friend, and if he's there in the end, then that's wonderful. But if he's not, then know than there is someone else who will be who will love you for who you are and be on the same page as you and want the same thing as you.
That's really what this is all about.
Fear is there for a reason, it's just a matter of tapping into what it's trying to tell you. Listen to it, hear what's at the root of that fear, and then explore that to see if that gives you any further clarity.
You know in your heart what's the best decision here for you, Sandie, and remember that this doesn't have to be so complicated. You can always change your mind, or do something different.
I hope this helps, Sandie. Know that you're so not alone here, and that ultimately, if he's on your page, you'll know. If he's not, you're so much better off knowing this, too. It's always remembering the reality of what is versus what we'd like it to be that gets us through this with our hearts intact.
Love,
Jane
What about you? Do you have any additional ideas, advice or words of encouragement for our dear friend Sandie? Share them with us in the comments.