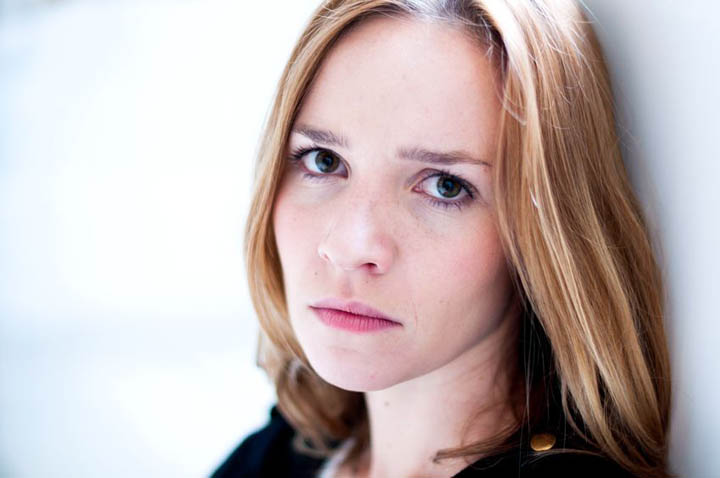 Our sweet friend Kim tells us about a guy who she really connected with, who told her she's amazing, but then broke her heart.
Here's what she wrote:
Jane, I need some help!
I am 40 years old and still have not found the right man for me.
I get very frustrated and discouraged sometimes. I met a man in December who I thought had great potential. We met on match.com and had made plans to meet up.
Before that could happen, he texted me saying that the distance was too much. We live about an hour and a half apart.
For me, I was disappointed but since we hadn't even met I moved on. About three weeks later he reached out to me. He told me that he could not stop thinking about me and that he made a really big mistake. So I decided to give him a second chance because I really felt like we had a good connection.
We did meet up and we had a great time.
Minutes after our date he texted me telling me what a wonderful time he had and he was so glad that he got back in touch with me. We talked and texted all the time. We made plans to meet up again about a week later.
When he picked me up he had a dozen roses for me and we had a wonderful romantic date. He was talking about all the things that he wanted to do and he was so excited because Valentine's Day was only a few weeks away.
I admit I let my guard down.
I let myself get swept away. We seemed to connect on every level. I thought maybe this could be it.
The next day I didn't hear from him by the normal time that I would have. Immediately I knew something was wrong.
I sent him a text the next morning and I could tell that things had changed. He said he would call me later that night but I wasn't surprised when he didn't. The following morning I felt like I needed him to know that I knew he was trying to ghost me and I didn't appreciate it.
I was surprised to get a response back.
He once again blamed it on the distance and then said he was afraid. I didn't want to do this over text so I called him. Surprisingly he picked up.
He said I was amazing, he felt amazing when he was with me, and he had never felt like this before. He said he couldn't handle not seeing me everyday and that maybe he was afraid to fall in love. He also said he was in his comfort zone. All of these excuses at once was really overwhelming.
The thing that breaks my heart the most is how you can tell someone how amazing they are and yet you choose not to be with them? I would have loved to see him every day as well but I was willing to see him whenever I could.
For me if I want to be with somebody, I will be.
So I start to ask myself why aren't I enough for someone to make the effort? Also , I just cannot figure out what happened. I went from being the greatest thing since sliced bread on Saturday and by Sunday he was trying to ghost me.
The more I try to make sense of it the more frustrated I get. I just don't understand it at all.
I  am really struggling with the fact that I can't stop thinking about him and what might have been. I wonder if he thinks about me.
There is a big part of me that wants to reach out to him. I keep thinking maybe he thinks I hate him and that's why he's not getting in touch. I almost want to let him know that I would give him another chance. Every time my phone rings or I get a text message I hope that it's him.
The logical side of me knows that I deserve so much better than that and that if he truly wanted to be with me he would. I know I would always have the fear in the back of my mind that he would bail on me again.
I am not one of those women that has men lining up to date me and each time something doesn't work out I just lose hope that I will never find the man that's right for me.
I just keep thinking all of the what ifs.
Maybe he just needs to know that I am open. It's a battle within myself everyday between my head and my heart.
Would I be selling myself short? Would I be settling?
If I had a friend in this situation I would be the first one to tell her that he is not worth it but when it comes to myself, it's not so easy. I guess it just comes down to that I don't want to go through this life alone and I don't want to look back and regret anything.
Any advice you could give would be so appreciated!
- Kim
My Response:
First of all, Kim, please don't take any of this personally. He may have been close, but he is still so far away.
Listen to that logical side of you, as much as it doesn't reflect the way you feel. Any man who is ready to take that risk, who is ready for a real kind of love, doesn't stop at the scared part. He'll move forward, even if it's a slow move, and he'll check in with you every step of the way.
Believe every word he told you.
Yes, you were – and are! – amazing. And I have no doubt he felt amazing when he was with you. But he also recognized that he isn't there or isn't able to commit to being part of a real relationship with the distance or whatever other reasons he had.
That's not yours to take on, Kim.
The only thing to take away from what he said or admitted to you, is that he did what worked for him, he did what he was comfortable with, and his reasons had everything to do with him and nothing to do with you.
I'm sure he missed you. I'm sure he wanted to try again. Consider that that second chance most of us wish we had.
He tried, but again for his own reasons, he couldn't. Dwelling on all the what ifs and the what could have beens only hurts you and doesn't change anything on his end.
As much as this hurts – and I'm sure it does, at least he was as honest with you as he could be. You are so right that if he was ready for more, there would be absolutely no doubt about it because he would be with you! Be so proud of yourself for seeing that the uncertainty of always wondering if he was going to bail again on you would be harder on you than this is already.
Yes, you deserve more, and yes, you have every right to contact him. But he already knows you're open. He already knows everything you think you want to tell him. If he doesn't, he would make sure to find out if he was ready to.
You can tell you're getting closer because you brought in a guy who was honest with you, at least as much as he could be. Don't let what he was or wasn't capable of reflect on what you're worth or what you deserve!
He is just one man. One human being. One person who couldn't get there even if he thought he was.
You had nothing to do with that.
You've got something beautiful out of this, Kim. A discovery underneath all this that this is as much about you not wanting to go through life alone and not wanting to look back and regret anything.
Make that your mantra.
That's what changes things. New determinations. New insights. New commitments to yourself.
It changes things.
It creates a shift that spells it out crystal clear to the world that you are not settling for anything less than a life lived with no regrets. Live that way, Kim. Go out and live like nothing else matters more than being with someone who adores you, and you'll find he's out there and he's been looking for you all this time, too.
You don't answer to anyone else except you.
In your resolve to live a life with no regrets or looking back on what could have been, you'll come to see that while there will always be some who aren't ready for you and can't appreciate you for everything that you are, there will always be others who adore you, who can't get enough of you, who love everything about you that you thought no one could ever love.
Go there. Be around them.
They're the only ones worth your beautiful time and energy and love and everything else about your beautiful you.
Love,
Jane
What do you think? Do you have any kind, encouraging words for our sweet friend Kim? Share them with us in the comments!