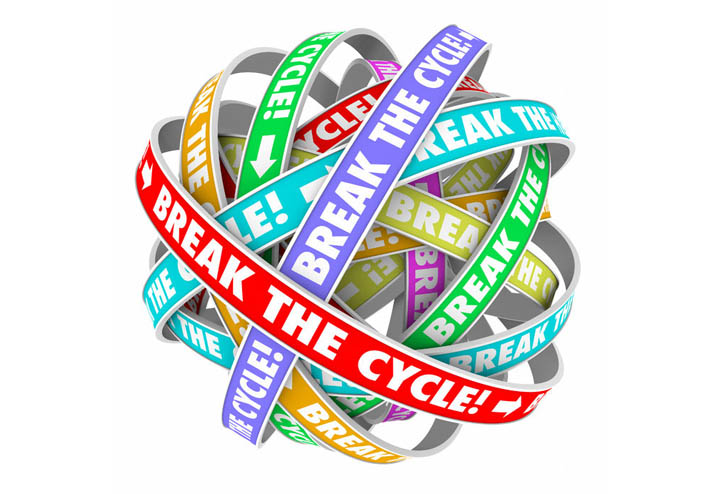 There's a girl down the street who reminds me of someone I used to know. She's barely a teenager and she's already got the look.
The one that says "Pick me, pick me, please somebody pick me.  Make me feel of worth.  Make me feel like I'm something."
Make me feel like I matter.
Like I'm attractive. Beautiful. Worthy.
Make me feel like since you picked me I must be worth something. At least to somebody.
She's not the only one. She gets lost in the crowd there's so many of them.
She doesn't know why she does what she does. She just knows it's what she's supposed to do. She puts herself out there like a showcase to be picked. Competing with all the others just like her, hoping it's her turn this time.
It's become a competition.
Please pick me so I can show them I really do have worth.  That I really do matter.  Let me show you how glad you'll be that you picked me.
I'll be anything you want me to be.  I'll do whatever you want me to do.  I'll turn into whatever it is you want me to, just PLEASE PICK ME!
We feel it early and we see it all around us. We're so programmed without even realizing we are.
Nothing makes us feel special. No one makes us feel like we are loved and have worth just for being who we are.  And so we look to the one place where we've been told over and over again since the day we came into the world, that we could find this feeling.
In a man.
Just like Prince Charming and Cinderella.  Here's this chamber maid who's depicted as so unworthy by our harsh culture's standards, who gets picked by a prince and suddenly, aha, she has worth!
Her life turns around. She's seen. She's noticed. She becomes something beautiful.
And it's lost on all of us, every single one of us who were told this story as little girls and never once thought to question it. We bought into the fairytale hook, line and sinker.
What if she already had so much worth, but she just didn't realize it? What if she had her whole life ahead of her with so much potential for herself - with or without a man?
You know where I'm going with this. You know who this is really about.
Because this is the message you came for, because you know what you need, even if you don't know why.
I can tell you you're beautiful in the true sense of beauty; that you're special in the true sense of what it means to be special.  You don't need to prove to anyone that you have worth because you already do.
Just by being you!
But it's never that easy to absorb those messages, to listen to these truths and actually believe them and internalize them like we do all the other messages we were sold.
Instead, we can't believe that we don't have to do something to prove our worth, and so we remain on the auction block begging to be picked by some guy who we've put so high up on a pedestal that he doesn't deserve to be on.
Don't stay here. Don't accept this.
We have to become aware of this part of our programming before we can do something about it, but that doesn't mean we have to stay here.
It's ok.  It's a journey. 
It was a series of steps that brought us here and it's a series of steps that will bring us out. It doesn't matter who we are or where we've been, or how "too late" we feel any solution is for us. We need more than an affirmation to get us out of here.
We need support.
There's no shame in that! Because you know all too well that unsupported feeling that plagues you over and over again.
It's the opposite of what you need to change this. Go find that support you're entitled to for no reason except that you're you. Let go of who and what isn't working and let's find the who and what who will!
Finding your way here is a start. Showing up, listening, just being open to something different is a start. And then take it one step at a time.
New territory. New messages. New ways of looking at yourself and your programming and seeing it for what it is.
Programming. Old belief systems. They've got nothing on you when you're aware of them, Beautiful.
You've got this!
Do you have any programmed beliefs about love that might be holding you back? Share your story with all of us below in the comments so we can help!