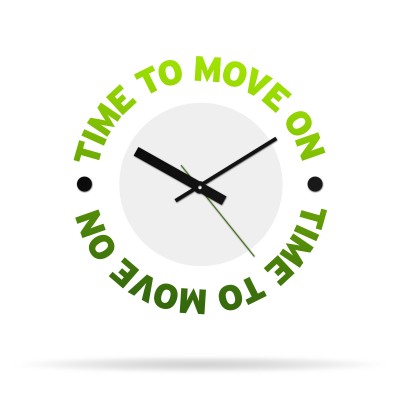 It all seemed so incredible. He seemed so amazing. He made you feel beautiful when you were together – and even when you thought you weren't.
Your relationship had all the makings of the real thing. All the fireworks, all the excitement, all the magic.
Until suddenly, you're noticing some subtle changes. He's not calling as often. His emails and texts are fewer and shorter. He's busy a lot more often. He's a lot less romantic than he used to be. If you've been intimate, he becomes less intimate.
His plans may or may not include you – unlike before when they always included you. He's showing up late and doesn't call to let you know he's going to be late.
You bring it up.
You tell him that you've been noticing some differences and you want an explanation. He says he's just been busy with work or tired lately and that nothing's changed with him. So you let it go. But you miss the way it was, and you don't understand why he's suddenly getting emotionally distant.
It's a scenario that's repeated countless times every day all over the world, and yet, for many of us, no matter how strong we may be, no matter how confident we may feel, the feeling that something's changed can send us reeling, trying to figure out how to get it all back.
What happened?
What went wrong? Why the change? He provides us with few if any clues, and we don't seem to have done anything different. So we do what we've always done. We call our friends, try to remember every detail of the last few days and weeks, put our feelers out, and play detective trying to figure out what happened, and more importantly, how to make it all go back the way it was.
Until we realize, there's no going back. The reality is, this is what the relationship has become, and while you're still seeing each other, it's not the same. You can sense it. You start feeling more alone than when you actually were alone.
Click here to get my free PDF guide "3 Biggest Warning Signs He'll NEVER Commit"
You keep telling yourself you didn't do anything different.
But you did do something different: you fell for him. You committed to him, he's won you over and now he's got your heart. And suddenly, he realizes that now it's his turn. He got you to commit to him, and now it's his turn to commit to you. The problem is, he thought he was ready, but now he's not so sure. So he's doing the only thing that makes him feel OK: He's pulling back.
Yes, he still likes being with you and believes you really are all that. And he might even believe that you really are the one for him – if – and it's a big if, he were ready for that level of commitment. But he's not right now, and that's the most important piece of information for you to have.
Because it calls you to action.
There is something to be done. But it's not going to get him or the relationship back the way it was. It's time for you to move on, to let go, to live your life.
If you've talked to him about the changes you've noticed, and he isn't giving you anything more to go on than that it's you or he's just been busy, stressed, tired or whatever lately; if you've let him know that you expect the same level of commitment from him that you've given him, and he can't give you the commitment that you're looking for, then there's only one thing for you to do.
Move on.
Let go and focus on yourself, on living your life. Because actions say so much more than words. And while your actions might not change him or the relationship back to what it used to be, you will keep your self-esteem, your confidence, your you intact. And that's more important than whether or not this guy is the one for you.
If he is the one, just this simple art of letting go will let you know – because he'll be back and ready to commit to you and you only. And if he's doesn't come back, you'll have that confirmation that he wasn't the one for you.
Either way, you don't settle for being treated in a way that's less than you deserve, and you open yourself up to receive love from someone else who is the one for you because you won't be waiting around, still committed and attached to a guy who's just not ready for the level of commitment you're ready for right now.
Because when someone is truly right for you, they will also be ready for you. And that means committed to you on the same level you are. And that, my beautiful friend, is exactly what you do deserve!