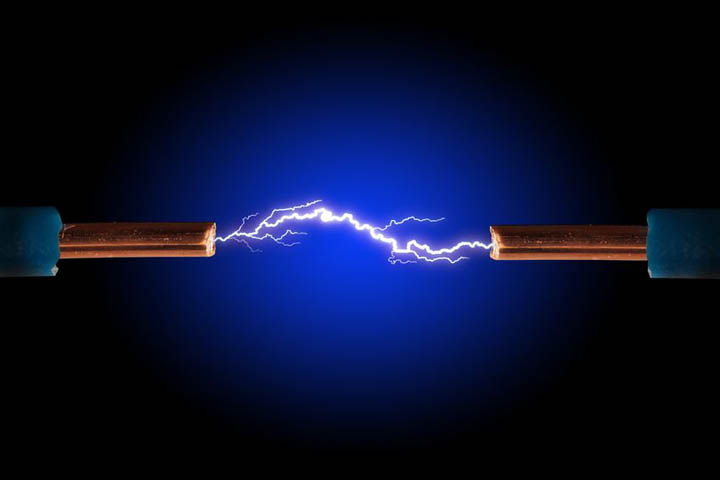 This week our letter comes all the way from Sweden! Our beautiful friend, Micka, has been chasing emotionally unavailable men most of her life, and she's now realizing that she wants to stop going down that path. The problem is that the "nice" guys are not attractive to her.
Here's what she wrote:
Hello Jane. My name is Micka and I am a woman living in Sweden.
I am 56 years of age, probably far older than most of your readers. For the last 17 years, I have been single since divorcing a man after 10 years. I've had some romantic encounters but I do have the same problem as many other women here, I keep falling for emotionally unavailable men.
I know all the reasons why I am drawn to these men and why these complicated relationships makes me rise to the occasion, always ending up in pain and tears. I do believe I had my last relationship of that kind some months ago - last, because it almost killed me and I have sworn to not go there again.
I do believe in myself this time, I won't let that happen again.
But a huge problem remains: I am not attracted to the good men. They are rare, especially in my age, but I have come across one or two during these 17 years. And I feel nothing except that it is nice and comfortable and totally does nothing for me.
There is no attraction or sexual energy within me for the kind and caring men, so I refrain from letting them come close, since all I feel is repulsion at the thought of anything going further than a hug.
But show me a rascal, a player and an emotional unavailable man and I am all systems go in an instant!!
I actually told a friend not long ago that I'd rather take the pain than the comfortable, although that is not true anymore. But it does say something about how my mind works. I am well aware the problem lies within me and most likely is related to me being emotionally distant and also a dopamine junkie myself - but what do I do about it???
I really can't force myself to be with a man who is kind and caring but whom I find unattractive to me, even though he clearly isn't. Or can and should I?
The reason I am writing this is because there was such a man not long ago - I met him by accident the first night I went out with some friends and he was both a gentleman and very kind and caring.
I felt so secure and comfortable around him, but it was far too soon after my hellish relationship blow up and I wasn't ready at all. I told him so after we had met a couple of times and he backed off.
Just the other week I ran into him again and he was again the kind and caring person and helped me out with an urgent matter regarding a sick relative (he is a doctor, you see). He has called me since to hear if all went well but I was busy when he called and he has been busy when I called him back, so we haven't connected yet.
But every now and then I find myself thinking of how completely relaxed and safe I felt when he held his arm around me and I am wondering if perhaps, I might finally be ready to give it a try?
I am not sure if he even wants to, we have only spoken about the matter concerning my relative but I am not afraid to bring it up, once I get hold of him. That is not the problem.
The problem is that I don't trust myself and I don't want to hurt him. A friend said to me that I am not responsible for his feelings, should he want to give it a try and of course that is true, only I don't feel that way.
I am 56 years, I am extremely independent, I work hard and have a good life but I miss love and I miss sex (sorry, I'm Swedish and we're a bit more outspoken regarding such matters) and I am surely not getting any younger.
What do you think?
Love, Micka
My Response:
What an honor it is to meet you all the way around the world. Micka from Sweden! This is what I love about what I do – connecting with women just like you. No matter where you call home, we share the same heart!
I'm so glad you found your way here.
I do have something for you. Something called tiny, baby steps. You've got a lot of entrenchment in the rascal, the player, the unavailable man. Oh you've found kindred spirits here! Most of us can identify with that feeling that turns our lights on and shifts us into this all-systems go mode you speak about here.
We relate!
And it's exactly why I created my very popular program "Why Men Pull Away: Breaking the Cycle of Dating Emotionally Unavailable Men Who Won't Commit".
But there's something else I'm hearing here. The completely relaxed and safe part.
You're realizing this just might matter, too! I'm not going to tell you to go for someone where you don't feel an attraction. I'm not going to lie to you that you can fake it 'til you make it or anything else along those lines.
I'm just going to ask you to sit with that feeling of completely relaxed and safe for just a little longer next time. I'm just going to ask you to hold still when every part of you wants to run. And I'm going to ask you to do the same when that "all systems go" feeling kicks in and you can't get close enough fast enough.
See, Micka, to push through, you've got to hold still for just a little longer than you think you can.
A little longer than you've tried in the past. This isn't about making yourself be with someone who you're not attracted to. This is about allowing yourself to push through the uncomfortableness of feeling like you just might find what you've been looking for, maybe even unbeknownst to you.
You deserve to find out. I want you to find out. For you.
Because this path you're on isn't going to get you any closer to the love you want, even if you're not sure if it's really what you want.
When you've only been with a man who brings this side out in you by being that rascal, that player, that emotionally unavailable man we've all known and loved, there just might be something more underneath.
Can you risk finding out?
Don't run. Whether you're resisting the urge to run away or run closer, don't run at all. Stand right where you are instead. Look around you. It's fear, Micka. You want to be safe. You want to be held.
You want to be loved. For you. But it's terrifying to prove yourself wrong, and it's even more terrifying to prove yourself right.
We don't change this overnight. But what we can do right now is stop running in or out and simply learn to sit.
To watch. To feel. To listen.
You know your reasons. You know why. This is about taking a chance on you. On him. On love.  It's not a sprint, it's a marathon. The difference is what keeps you from getting hurt. And it's what keeps him from getting hurt.
It's not the mountain. It's the pebble. We change this one pebble at a time. Not one mountain at a time. That's the only way any of us do this. And only when we're ready to find out.
I hope this helps!
Love,
Jane
What do you think? Do you think our beautiful friend, Micka should give this man another try? Share your thoughts with us below in the comments!