Ask Me a Question
I want to hear from you! I get tons of questions every day, so I'm no longer able to answer every question personally, but I do answer many questions on the blog. I also offer several email coaching packages (click here to learn more).
If you have a dating or relationship question that you'd like me to answer as a blog post, send me the question below.
Posting your questions on our blog means that we can help our other readers who may be in the same situation, and also get you additional feedback from our community. This is why we're all here, to support each other!
Please note: Make sure that your question does not include any personal information that you do not want to be posted publicly. If you would like to remain anonymous, please use a different name or just put "Anonymous" as your name. Your email address will be kept private per our Privacy Policy.
It's in the telling of our stories, sharing our journeys, and talking about where we've been (and maybe still are) that we can find the support we need and the courage to do what we know in our hearts we need to do. For us. For ourselves. To get to where we know we truly deserve to be. It can be a lonely path, without a whole lot of hope, if we believe it's only happening to us - that no one else has gotten where we are.
So if you've been there and know what I'm talking about, or if you're still there (that's OK too), take a moment to share whatever's on your mind that's been causing you uncertainty or anxiety. Sometimes it's in writing it out that we get our own "Ah-Ha" moment where we suddenly see the light and it all becomes clear. And sometimes it's in getting someone else's thoughts that we get a little closer to seeing our own light. We're a community, and we're all in this together.
Complete the form below to send in your question, and I'll do my best to answer your question on the blog. Make sure to to subscribe to the mailing list (click here) so that you'll see if your question is featured in an upcoming blog post.
I'm looking forward to hearing from you.
Love,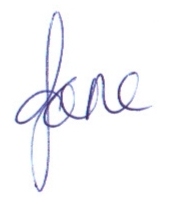 To contact us via the U.S. Postal Service:
Getting to True Love, LLC
336 36th Street
Suite 747
Bellingham, WA 98225
For any questions regarding technical issues, please email our support department at:
support@gettingtotruelove.com