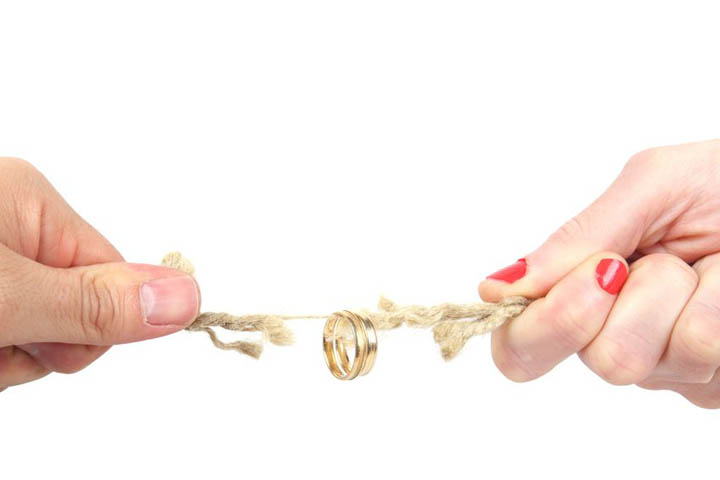 Gorgeous Alison writes to us about her long term relationship with a man who can't seem to give her the commitment she wants. She wants the whole package, including the wedding.
Her story:
Hi Jane
I am 51, 52 in January and I have been with my partner/boyfriend for 4 years. I was married for 5 years, before that my husband and I dated for 6 years before we tied the knot.
He mentally abused me and cheated on me with a much younger woman, which left me extremely insecure in every relationship since then. I have little or no self-esteem and since my divorce 20 years, I have been insecure and have had many failed relationships.
My partner who I am with now isn't the type of man you tell you that you look gorgeous, etc., unless I ask - he will say you look nice or lovely, hardly a big effort to make me feel good, so I never feel good enough for anyone, and being older than him I constantly feel he will leave me for a younger woman and I'm always watching who he is watching or talking to. I think are they better looking than me & always think yes they are. I am paranoid about who he is texting or messaging on WhatsApp or Facebook.
His ex-fiance was 10 years his junior.
He is 47 and has never been married. He has had many girlfriends, but only 1 was long term - for 7 years. He was engaged to her but according to him this was just a commitment thing but he was never going to get married and doesn't even believe in marriage.
I don't actually know why they split up but my guess is the same reason why I get frustrated - I feel he has "commitment issues". I have battled most of the 4 years with him regarding this. He always turns it around that the problem is my insecurities!
I did give him a few ultimatums - 1st one a few years back, saying I couldn't do it anymore, living in my house and staying in his 1 night a week and on weekends. He then upped it to me staying weekends and 1 night a week, which went up to 2 nights a week and weekends.
This was fine for a while but it became an issue for me again because I felt, well, if you love me you should want me full time living together. This created resentment on my part and I was miserable.
Eventually, he let me move in. This was good for a few months but we had problems, which again, it was his house and I felt he was still living and feeling like he was still a bachelor in "his" house so he'd say "my" all the time instead of "ours, us" - this upset me. We ended up almost splitting up over this. He told me that I need to move out.
I thought it was over, but he then said we just can't live together.
I told him that I didn't think it could work like this, not for me running from one house to another every week. To cut a long story short, we went back to weekends only, as he put it we need to try and salvage what we have this way, his way or we go our separate ways.
I agreed to try it.
It was so so hard, I cried all the time. I felt rejected in some ways. Why can this man not give me a proper commitment then I wouldn't feel so insecure and not resent him all the time. I eventually started staying 4 days a week, then 5, then last in January, we had a huge fight, I said that I was leaving - this time that was it, I can't go on like this.
I left even though he didn't want me to but said I don't know what to say, I can't tell you yes move in again permanently because it didn't work last time, how can it work this time.
It broke my heart. I went home to my house where my 24-year-old daughter lives and left him to it. We did text and I did kind of talk to him saying things to make him think we should still be together - planted a few seeds in his head to be honest because I was so upset and probably desperate due to my age.
About 5 days later he texted me one night saying "I miss you". We got talking he said we will work it out. I moved in permanently. It has not been easy - we have almost split again but we are still working at it - but to be honest, most of it is always on his terms. He still doesn't want to ever get married and it breaks my heart.
I often think, well, if I leave again I may never meet anyone who wants to get married and commit, so think better the devil you know, he does love you.
I go along for weeks and months on end, then I get annoyed again and long for the proper commitment. Living in his house is also a problem still, as it is his, not ours. I am not in a position to sell mine as my daughter lives in it still.
We have talked about houses but as he says I am in no position to buy one with him and to be honest I don't think he really wants to anyway.
I think he always has in the back of his head this might not work out. He told me about 2 months ago he wasn't in love with me anymore because we have been up and down, then a month after that we were out one night and he said I am, I just see red when we are not getting on. He says we are okay for 3 or 4 weeks then something triggers it and we are back to square one.
I know I put up with things because I love him so much and I do know at times my insecurities make problems, but I do know in my heart it is not all my fault. We have been good now for a number of weeks and have booked a 2 week holiday, I just hope we get on.
I tend to shout my mouth off if I have had a drink - it gives me Dutch courage when I am speaking with people who ask "are you two married". I end up telling them everything and saying "Oh no he won't marry me" or "Oh no he doesn't believe in marriage". 
He hates this and we end up falling out because I am discussing my life with a stranger or even people we know.  I just want someone to tell me what is right or what is wrong, or will he change?!
We have both been through problems, he was diagnosed with Lymphoma this time last year but he is now in remission, thank God. His dad died 4 years ago - a month after we got together - so I never got meet his Dad. I was to meet him the day his dad died.
I lost my mum when I was 20, then my step mum died very young in January this year. My own dad is now grieving and being tested for Dementia.
From day one we have had hurdles which haven't helped us. My partners ex of 7 years died also 2 years ago at 37, though they had been split up for over 10 years I think. I feel I am still comparing myself to her though. She was young and gorgeous!
I want commitment and marriage with someone who will probably never give me that. I guess I keep hoping somewhere along the lines he will change his mind. At the same time I have always in the back of my mind, maybe it is because he doesn't love me enough - or is this just him? He has always maintained he doesn't need a marriage certificate to love someone!!
His mum and dad had a good marriage so that isn't a reason. Goodness knows what makes these men think how they do.
I would be interested in what anyone has to say to also advise me on how we women turn men like this around. We can't help who we love and it is so hard to let go. What you are letting go of might be better having than what you might end up not having if you know what I mean.
There is so much I could tell you about my relationship, but I think I have covered most of my concerns. He is and can be a gentle loving man, but he does blow hot & cold at times. PS - he also said he is not the same person he was before he lost his dad!
Hope to hear some comments from you or anyone who wants to help.
-Alison xx
My Response:
He can't be the man you want him to be, Alison, because he isn't capable of being that man. You're looking for him to give you something he doesn't have in him to give.
And it's not because you're not worthy, it's not because you don't deserve every part of that commitment you desire.
It's because he's 47 and has never been married, and out of his many girlfriends, only 1 was long term for 7 years. It's because he tells you he was never going to get married and doesn't even believe in marriage.
But don't you dare go blaming yourself for his views and his relationship history! This is so clearly about him, not you.
It's not because there's something so wrong with you. It's not because some guy who didn't know how to stand up and be a man cheated on you with a woman who could never ever come close to being you.
Let go of that story. Stop comparing yourself to her and tying your worth to how good looking she was.
In real love, young and gorgeous is only a very small part of the story! Someone who truly loves you for you, loves you for you. I can't stress that enough.
If I was with someone who didn't truly love me for me, I would feel horrible about myself every single waking hour of every single day! Because you can't be with someone who doesn't get you, who doesn't want to get you, who wants you to be someone else and is mad that you're not, who's only with you because he guiltily feels like he has to.
You can't live that way. No one can live that way. But we'll try. Especially those of us with something huge to prove.
Like our worth.
We'll go to great lengths to convince ourselves we can but we're only fooling and hurting ourselves in the process. The way he's treating you isn't because of you, it's because of how you feel about yourself.
The fact that you're deferring to this guy for the terms of your relationship is because you don't believe deep down you have a right to your own. That's why the resentment builds until it comes out in the form of a tirade directed at him that he can then turn around and blame you for.
And then of course you feel bad and can't dispute what he's saying, because after all, you didn't hold it together.
Of course you couldn't! Not when you're giving away all your power to him every single day you're with him. That's a huge price you're paying, Alison.
You provide a place for him, Alison. A place for him to project. A place for him to blame. A place for him to escape. A place for him to absolve himself of taking responsibility for his own actions so he doesn't have to look deeper into his own soul to see what he's missing for himself.
As long as you provide that place for him, Alison, he's going to keep coming back. He'll keep giving you just enough to keep you hoping, believing if you just do this or just do that. Sure his dad's death may have changed him. But what does that translate to in terms of your relationship? What does that actually look like? Words will always be just words. It's actions you want.
But mostly what I want you to answer for yourself is this - just how important is marriage to you, and could you live - and love - without it? He's telling you he doesn't need a marriage certificate to love someone, but if you need that official paper before you'll feel loved, then that's something you need to understand. You have to look at what you have with this man and decide if you still want it, even if he never changes his mind.
I have a feeling you're going to hear some other messages loud and clear on here, from some other women who understand exactly what you're going through more than they'd like to.
Take it all in. Sit with it. Then listen to your own heart.
Life is those hurdles you're talking about here. You're getting a firsthand look at how you're going to handle those hurtles together. And if he can't do them, if the two of you can't do them together now when things are still shiny and new, how confident can you be that things are going to improve?
You can't have the kind and gentle part without the running hot and cold part of him. You can't have the parts you love about him without the parts that make you feel awful with him!
You'll get along if both of you choose to get along. You AND him. If you both choose to look within yourselves and not simply blame each other. A relationship for all its triggers is about both of you – and your triggers come from each other.
We all have our baggage. We all have our blind spots, and we all have our triggers. It's what makes us human.
You're absolutely right. We can't help who we love and it can be the hardest thing we ever do to let go, but when we reframe our definition of love with one that's actually loving, when we're courageous enough to look at why we choose who we do, and more importantly, why we accept what we do, we can absolutely help that.
There's a reason we love who we do. Find that reason, Alison, and you'll have your answer as clear as day.
I hope this helps.
Love,
Jane
So what do you think beautiful Alison should do here? I know so many of you can relate to this - let her know your thoughts down below in the comments!