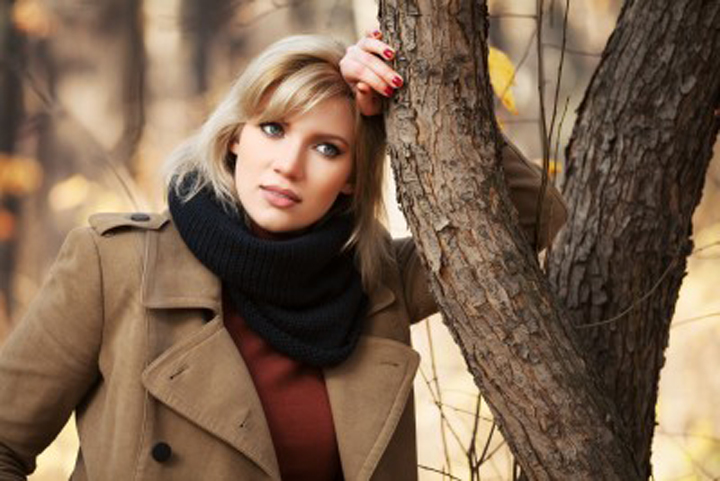 One of our beautiful readers, who has chosen to remain anonymous, was in a friends with benefits situation and is wondering if he will ever come around and want a committed relationship with her.
Here's her story:
Last year I moved into University halls, and basically fell almost instantly in love with one of my flatmates. He was in a long-term relationship at the time, but we got on really well and hung out a lot.
A few months into the term he separated from his girlfriend, and me and him got even closer and after a few months ended up becoming friends with benefits for about 4 months, however we basically acted like a couple, then all of a sudden he stopped things, saying he wasn't over his last relationship.
I was devastated and tried everything to get over him, but I don't think I ever stopped loving him.
We had arranged to live together with friends in 2nd year so cutting him out of my life completely was not an option however contact was very limited. When we moved in things were awkward and uncomfortable and we didn't really know how to act around each other because we had always been flirty and close with one another, however after about a month he admitted things were never going to work between him and his ex and after a while, we started things again.
It started casually at first, but then developed into a strong connection where we spent nearly all our time together and I fell only deeper in love with him. We made each other very happy, but then all of sudden the other night, I told him that I loved him, and he suddenly said he wasn't ready for a relationship.
He is genuinely very busy with his course and has a lot of work on and still wants to make time for his friends so understand that he feels like he doesn't have time for a girlfriend as he says he would like to go out on dates and if he were to cancel he would feel bad.
He cried and said he still wanted me to be close to him and that he couldn't lose me, and he was sure that in another time we would be together, but he just isn't ready for a relationship now.
Basically I want to know whether he will ever change his mind and want a relationship with me.
I don't believe that him saying he isn't ready for a relationship means he isn't interested, I genuinely believe he truly means he isn't ready and is afraid of failing in the relationship so at the minute just needs a best friend.
Ultimately I want a relationship but do you think he will ever give me that or should I move on? I can't imagine my life without him,
Thank you
- Anonymous
My Response:
I hear you. I think there's a little bit in every single one of us that hears you.
You so want to know – will he ever commit? Will he ever be ready? Will he ever want a committed relationship with me? These are the questions we've all asked before.
And as much as we all long for that crystal ball that can magically give us our answers, it's what you do right here and now that is the greatest predictor of what the answer will be. Because as much as I can say that no, 99% of the time men like this do not come around, they don't change, they don't suddenly wake up and decide they're ready for the committed relationship you're looking for, there's another answer that matters so much more.
Yes, you absolutely should walk away from anyone who isn't on the same page as you, who doesn't show you with his words and his actions and his behavior that he's there, because your life is far too precious, and your time far too valuable, and your self-esteem far too fragile to be wasted waiting and living halfway with someone like this.
And because you deserve so much more than someone who doesn't know what he wants, and because you are worth so much more than someone who doesn't know how to say I love you back to you.
And I could go on and on about the stories of women who spend their lives waiting around for someone to commit to them while the message they send themselves is the strongest one of all, that they're not enough, that there's something wrong with them, that they've failed somehow because their love couldn't quite break through the cold heart of yet another cold heart of a misinformed man.
But that doesn't help you to change this. To do something different for the one person you do have control over. Your beautiful you.
And so, let's set him aside for just a moment so you can hear the answer that will serve you more than any answer about him.
This one's about you.
Go out and find you. Don't worry about him. He's not going anywhere anytime soon. Find those people and places and things that you're passionate about and fill your own cup full with them. Not him. Them. He's not capable of filling your cup right now. And he probably will never be.
I would so much rather that you be pleasantly surprised one day by him reaching out to tell you he's ready than for you to live your life waiting around for this to happen.
I would so much rather that you spare yourself the hurt and pain of putting all your eggs in one basket while there's so many others out there just waiting for someone like you to be free enough and in touch enough with yourself with who you really are and what you're really looking for, so they could begin to see you and head over in your direction.
You can't do that well enough when you're focused so much on him. We think we can, but we never do.
Yes, you may be onto something when you sense that it's not about a lack of interest, but instead about a lack of capability of being in that place where he can live up to his own expectations around being in a real relationship. But does that really change anything? Or is it just one more reason to give you hope, false hope, that something can change anytime soon?
Imagine your life without him, because first and foremost this is your beautiful life.
Live it the way you need to for you, to give you that sense of peace and calm about it so you can live with the least amount of regrets. You deserve to be happy. You deserve to be loved. And if he's the one for you, trust that you absolutely will be the first one to know.
I wish you all the best in whatever route you choose. And I know, for a fact, that wherever it may lead, you can never get too far off course when you follow the one that speaks to you, the one that's filled with self-love and compassion, the one that meets you right where you are and accepts you there in all your beautiful humanness.
Love,
Jane
What do you think? Do you have any other words of encouragement or advice for our fellow reader? Tell us in the comments!