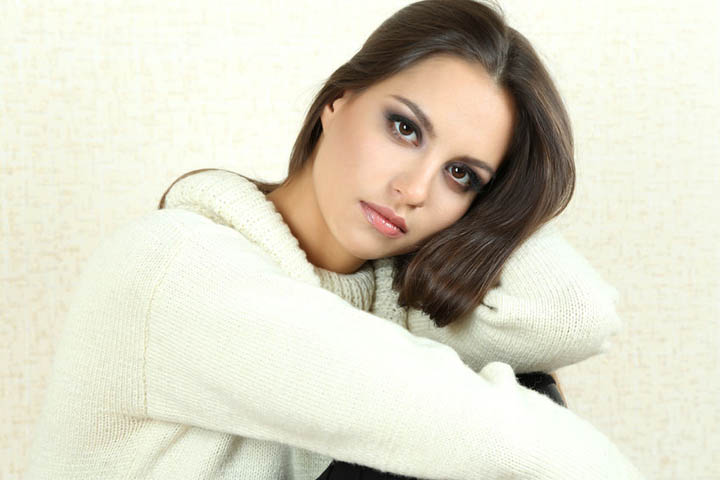 Our beautiful friend, Hope, is feeling like she blew it with a guy who she thinks was "the one", and she's wondering if she'll ever have another chance.
Here's her story:
Hi Jane,
Thank you, I wish I had seen these videos a few weeks back but I am definitely going to follow your advice going forward.
I do have a question though, I recently met a guy and I was very attracted to him, he had the look that I wanted and he seemed like a good guy. I wanted so much for it to work, but I scared him away, by being the pursuer and as you said being too excited and putting him on a pedestal.
He told me he didn't have time right now to be involved with anyone.
Hoping to leave the door open, I told him I understood and he could contact me if he wanted to. I guess I'm wondering if I had not acted so anxious and had followed your advice if he would have acted differently and if things could have worked out.
I feel it was all my fault.
The problem I'm having is the anxiety of wanting to call him, wanting to change his mind, just wanting him. Right now I feel like he was the one and that I screwed up and there will not be another one.
How do you stop this insane panic that I feel as I keep coming back to this place of pain and i just want to make it stop?
- Hope
My Response:
Dear Hope,
Welcome! I'm so glad you're here and have discovered my video series. Now you know more, now you can choose to do things differently next time. But for right now, don't beat yourself up for what you wish you could have done differently!
If it would have made a difference, you would still have that chance. We all have regrets about the one who we let get away, believing that if only we had done something different or been something different, the outcome would have been different.
But it doesn't work that way!
Behind this line of thinking, more than anything else, it gives us someone to blame. It keeps us in control believing that if we are the ones who caused the relationship's end, then we can also have made it work. It gives us an answer to hold onto so we can somehow make sense of what happened, no matter how much this ending had nothing to do with there being anything wrong with you, but everything to do with two different people being on two different pages, no matter how much it may have seemed to have oh so much potential!
Whatever you could have done differently, whatever you wish you could have done, accept that you're human, Hope, and that you did the best you could have with what you did and didn't know at the time.
Accept yourself with compassion, with love, with grace for being as human as you are that you can learn, you can grow and most importantly, that you can love yourself through this process of life-changing growth.
Life isn't about only the end result. It's about how we get there, too! It's about how we grow, how we stretch, how we come to see what we could never have seen before.
He may have had "the look" you wanted, but what about the rest of him? Did you really know him well enough to know if there were enough qualities that really matter in any long-term relationship beyond that "look"?
And when you say you "wanted so much for it to work", ask yourself why. Was it all based on that attraction, that initial spark?
Attraction is a wonderful thing, but you want it to be the kind of attraction that says "he's cute, and I'd like to get to know him better", rather than the mind-blowing type that says "I feel the most incredible connection to him and the sparks and fireworks were all going off when our eyes met!"
Can you tell the difference there?
That difference matters so much! Maybe not right now from where you stand, but a year or years down the road, that difference can mean the difference between a relationship or marriage that lasts and one that never takes on the depth that it needs to last the test of time.
Wrap your beautiful loving, giving, hope-filled arms around yourself, Hope. Pick yourself up from that low place your find yourself in, and raise your beautiful, confident, radiant self up to the place you so deserve to be.
Right on his level.
Looking him right in the eye, if only in your mind's eye right now.
Equals. That's what you are.
He has no idea he's on that pedestal unless you put him there in your own mind. He's only there because you allow him to be. Take him down, and he's on your level. This is all in your control.
And I can tell you this, if he's as perfect for you as you believe he is, you will absolutely have another chance with him where you can do and be everything you think would have made the difference!
Love would never be so cruel to leave you with anything less.
Love,
Jane
How about you? Does any part of Hope's story sound familiar to you? Do you have some words of encouragement or advice for her? Tell us in the comments!