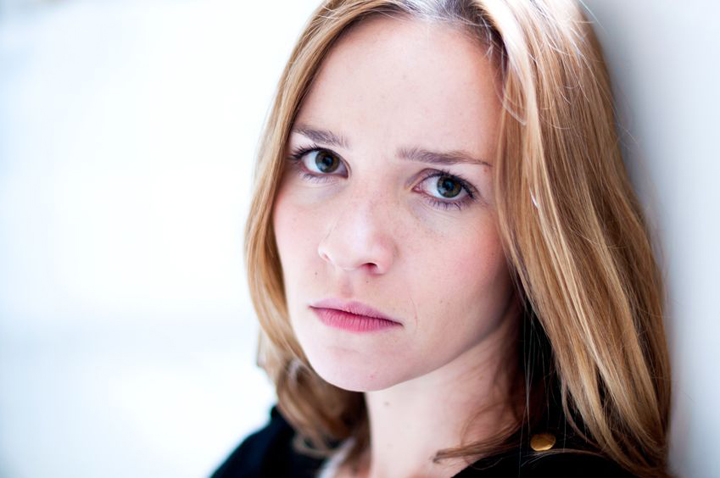 In my coaching practice, the question of how to get over a broken heart is one that I hear so often. Unfortunately, it's a question almost all of us have asked at one time or another of anyone who was willing to listen.
Breakups are not only hard, they can frequently feel like something inside of us had died, and the loss of a relationship can often be just as painful as actually losing a loved one. And it makes sense – this person that you were so intimately involved with, that was such an intertwined part of your life, is suddenly gone, unreachable, untouchable.
Then there's the self-blame, the resentment, the anger. Even if the breakup was amicable, and you've decided to remain friends (which I generally don't recommend), it's impossible to completely erase that feeling of utter loss.
And it really is a loss – a loss of the future that you had pictured with him. A loss of the future family life that you may have imagined. A loss of all of those wonderful times that you so totally believed were coming soon.
I know. I've been there too. Too many times to want to remember.
So how do we move on from a devastating breakup? How do we finally repair our shattered hopes, shattered dreams, shattered heart?
Like most things in life that are difficult (think: losing weight, changing bad habits, exercising) it would be so nice if there was just a little pill we could take that would magically make it all better, but sadly there's not.
While ultimately the best healer of all emotional wounds is time, there are a few things that you can do that will help to reduce that amount of time.
First, know that getting over a broken heart is very similar to processing grief of any kind. You'll go through many, if not all, of the same stages:
Stage 1: Denial.
This often happens before, during, and after the actual break up occurs. It starts when we first notice that he's becoming emotionally distant and that he's pulling away. We try to tell ourselves that it's not happening (again), and we pretend that nothing is wrong.
Once the break up is official, we still pretend that it's not happening, or we want to believe that it's just a fight, and that we'll be able to work it out. We constantly check our phones to see if it's him calling, or if he's texted or left a message.
We don't want to believe that it's really happening, and we keep telling ourselves that we'll get back together and everything will be back to normal, even though deep down inside we know it can never really be.
This is when we typically think to ourselves something like "It can't really be over. I know he's going to call and we'll get back together." This is often when we break down and call him, hoping that once he hears our beautiful voice he'll come to his senses and want to be back together. (Unfortunately, while not unheard of, it rarely happens).
Stage 2: Anger.
"How could he have done this to me? Especially after everything I've done for him…how could he hurt me like this?"
We feel like we hate him, and we tell everyone who'll listen just how awful he is, and how he's hurt us. Although the truth is that at this point we'd take him back in a second if he would just call…
Stage 3: Bargaining.
We'd do anything, absolutely anything, to get him back.
We'll forgive him for whatever he's done, promise to be the best girlfriend ever, if things could just be the way they were. We may appeal to God, or the Universe, or whichever higher power we believe in, to just somehow pull us out of this deep, dark pit of despair and make it like it was.
We're basically willing to do anything to avoid facing the painful reality. We just want him to love us again…
Stage 4: Depression.
While it may not be a full-fledged clinical depression this is really the best way to describe what we're feeling. You'll feel like you'll never be able (or want) to love again, lest you feel this awful pain again in your life. You've lost your zest for life, you don't want to get out of bed in the morning, and you really don't want to do anything except wallow in your own painful feelings.
(Please note: if you are having deep feelings of depression and/or thoughts of hurting yourself in any way, then make sure to get professional help right away, as this can be very serious).
The good news is that while this can be the darkest stage, just like the train coming out of the tunnel, there's light up ahead and if you can get past this, you're on your way to truly healing.
Stage 5: Acceptance.
This is where the real healing begins, and the sooner you can get to this phase the better (I know, easier said than done, but read on for the steps you can take to get here quicker).
This is the stage where you finally recognize that it's really over, and there's no going back. The great news is that this opens up all of the possibilities for an even better loving experience.
In my coaching, I find that the number one thing that holds us back from finding the kind of loving relationship that we really want, is holding on to the past and pining for someone who, in reality, was probably not even what we have made him into.
While this stage is not necessarily the beginning of becoming happy again, it's the gateway to, and a necessary part of, getting to the point where you can move forward and begin the next phase of your life.
So how do we get to this point as quickly and painlessly as possible?
Like I said earlier, while there's no magic pill that will whisk you through this, there are some things that you can focus on that will get you there much faster.
Cry it out.
Tears heal. Tears cleanse. Let them flow.
Tears can remove toxins, lower stress, and elevate our mood. Just like forgiveness, the tears are for YOU, not him. You are not "giving him the satisfaction" of knowing that he made you cry. You're doing this 100% for you.
You're crying to release the grief you feel for that future that only existed in your mind. The future that solely existed in the potential that only you could see.
It's alright to grieve that loss.
Because, as I said earlier, it is a loss – it's a loss of your  hopes and dreams for this particular relationship. But it's not a loss of your future, it's actually a gateway to the beautiful future that you're going to find, now that you're open to it.
So once you've let all of those tears out, use that new found clarity (it's true, tears actually help us to physically see better) to see all of the opportunities for exactly what you want. The kind of love that you deserve. The kind that you've always wanted.  Tears are healing and they serve a beautiful purpose.
And there's a beautiful life just waiting for you to discover it just beyond those tears.
Take back your power.
Remember that you are in control here.
Maybe not of what he does (or doesn't do), but you are in control of yourself, what you do, say, think and feel. It's absolutely imperative that you take back your power and release the hold he has on you. Once you recognize where this hold is coming from (whether it's from the anger and resentment that you're feeling, or the sadness), know that you're in control of your own mind. After all, it's you that's having these feelings – you may feel like he caused them, but you have the power to release them.
It helps here to remember that your broken heart is a gift.
The love that you felt (and may still feel) was a gift – it always is – but it's also a gift that you've been released from this relationship that wasn't right for you or for him.
You don't need to release or let go of the love that you had with him. It will always be there – in your memories – no one can ever take those away from you. Just enjoy them for what they are – beautiful, loving memories of a beautiful, loving time. Keep those, they're yours to keep.
Release the negative ones, but hold onto the beautiful ones. You'll never lose those – in fact, nothing is really lost except your vision of the potential of what the relationship could have been.
It also helps to know that this relationship that you moved through was there for a reason – and it was not to cause you pain. Every step of our journey takes us to the next step, and that in turn leads to the next. Life and love are both a journey – there is no beginning and no end, only a series of steps. What you experienced were simply some of those steps – part of that journey. And those steps have gotten you closer to the love that's right for you. The one waiting just around the corner.
Be gentle with yourself.
I know it hurts. Believe me, I know.
I know you don't want to feel this intense pain and sadness right now – or ever. But drowning your sorrows in unhealthy escape avenues like alcohol, drugs, or even ice cream and junk food only hurts you more.
You're already hurting, don't do anything more to hurt that beautiful body and mind of yours.
It doesn't make these feelings or this reality go away; it only masks it until it makes an appearance another day.
You're worth so much more than these type of self-defeating and self-destructive behaviors that only add insult to injury. Don't let anyone do this to you. Don't let anyone make you feel like you have to do this to yourself.
You don't.
It won't have the desired effect you might think it will. It won't hurt him. It will only hurt you.
Forgive.
Forgiveness is not about the other person. It's about YOU. And your feelings.
Don't think of it as "letting him off the hook for what he's done", or feeling like "he got away with hurting me". If you look up the definition of forgiveness, it's "to stop feeling anger toward (someone who has done something wrong) : to stop blaming (someone)" as well as "to give up resentment of or claim to requital for".
What this act of letting go of the resentment does is free up your mind, body and soul to truly move forward to a better place – the place that you are meant to be, with the person that you are meant to be with. Because clearly he wasn't that person.
It allows you to break the chains that he has on you by way of this resentment that you've been holding onto for far too long. (How do I know you've held on too long? Because even 10 minutes is far too long, and I'm sure you've been holding onto it for longer than that!).
As Nelson Mandela famously said, "Resentment is like drinking poison and then hoping it will kill your enemies." While you're busy holding on so tightly to that anger and resentment, he's out there moving on with his life, probably not giving you much (if any) of a thought at all.
Stop making the hurt that you feel your story, and start into your new story – your best story.
The story that begins and ends with love.
Don't take it personally.
Know that this relationship ended because it wasn't the right relationship for you…or for him.
It has nothing to do with you.
You are absolutely lovable, and you deserve to be loved…by the right person. If you start to second guess yourself, thinking "if I had just done this differently, or that differently, we'd still be together", then know that, while it may be true, the fact is that the only way to a great relationship is by being your true self.
The biggest problem that most of us have is that we don't really know our true selves. We spend so much time trying to be what we think he wants us to be, what we think the world wants us to be, that we don't even know how to be ourselves. We don't even know what we really want.
If you did anything "wrong" at all, it's what most of us do "wrong". We don't spend enough time knowing ourselves, and really knowing what it is that we really want.
Your true self is lovable. Your true self is amazing. Your true self is what is going to attract the guy that's perfect for you.
Be honest with yourself.
Are you really trying to get over your broken heart, or are you actually hoping to get back together with him? If you're trying to get back together (which is a topic for an entirely different post) you'll do things differently than if you're truly ready to get past the hurt and move on.
If you're harboring hopes of getting your ex back it will definitely impede your progress towards healing your broken heart. You'll remain stuck in the denial phase.
It helps here to remember to see the relationship for what it really was, not for it's potential (which we all do all too often). There's a reason that you're not together anymore (probably lots of reasons), but it's all too easy for us to only remember those wonderful feelings, that spark, that we had in the beginning and during those high points in the relationship.
It also helps to enlist the help of some close friends who will likely have a clearer view of what the relationship really was. Which brings us to…
Talk it out.
For many of us, talking through our feelings is an important step in processing them.
Sometimes just the act of verbalizing our thoughts and feelings helps to clarify them and also helps us to see things that we may not have seen before. Just make sure to find someone empathetic and supportive that is willing to listen.
If you don't have anyone that you trust to give you the kind of support that you need, then write out your thoughts and feelings in a journal, notebook, or on your computer. Express that resentment, the anger, and the sadness that you feel.
Let it out. Then let it go.
Once you're done talking (or writing) through it, stop.
The more you re-hash what happened, how he hurt you, how much you miss him, etc., the longer you'll hang on to those feelings. Focusing on the negative only makes it grow.
Instead, focus on what's going right in your life – if you don't feel like anything is going right in your life, then create something.
Try something new. Make something. Find a passion (or three). Meet new people (all kinds of people).
At first it may feel like you're forcing yourself, and that's OK. Sometimes distracting yourself with something else really is the best way to move forward.
Live your best life.
If you feel like he's hurt you, don't let him continue to hurt you by hardening your heart and closing it off to real love.
The absolute best way to get over a broken heart is by living and loving your life. Spend time with yourself, but not because you're closing yourself off to love. Do it so that you can know yourself better and become your true, authentic self that will attract the right guy for you.
Live. Love. Laugh. Be happy. No one can take that from you.
Remember that the secret to getting over a broken heart lies with you. Getting past the pain is about you, not about him. You get to decide.
Surround yourself as often as you can with your cheerleaders and those people who love you. Accept their support and their reminders that you are a beautiful, caring, loving person and you deserve to be loved.
It's a process, with as many or as few steps as you decide there are going to be. Every step that you take brings you closer to the next, amazing stage of your life. So start moving, as fast or as slow as you're comfortable with. As long as you're moving.
Baby steps will get you there, if that's what you need. This isn't a race. This isn't a time to compare yourself to others. This is about you, and your heart.
This also isn't a "prove just how hard your heart can be" moment. This is the time for being gentle with your beautiful, tender, loving heart. Hold yourself close to your heart. Let that little girl inside you know that everything's going to be all right.
Just make sure to move, and keep moving, in the right direction.
Your amazing, love filled future is counting on it.