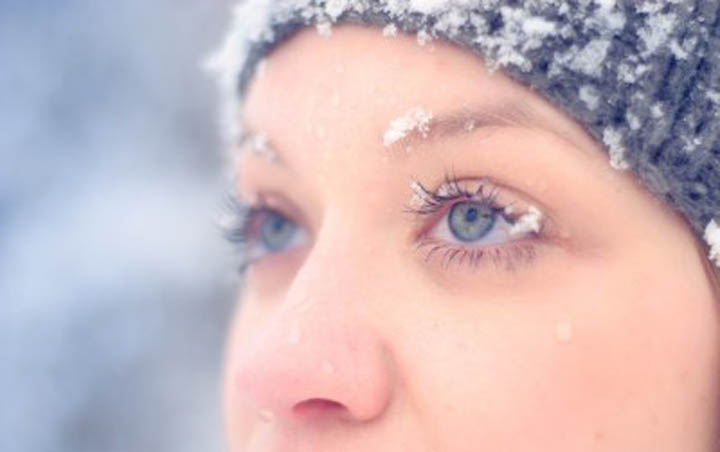 You know exactly what I'm talking about here.
Because you've been down this path far too many times before. Of course you thought you could make someone love you. Haven't we all been there?
You, too believed, in spite of what everyone told you, that you could actually change his heart.
And no matter how much you knew deep in your heart you that it shouldn't be like this, you kept trying. Because you believed in miracles and you believed in love and you believed in the power of love to make the impossible possible.
Because that's what makes you so uniquely you.
Your beautiful ability to dream.
And hope. And try even harder. And believe.
And refuse to give up. And that's also why you feel so deep, why you fall so hard, and why your heart can be broken so easily.
A song playing in the background brings it all back.
I don't know who's singing it until I look it up, but it's a song I remember all too well. A different artist, a different time, but the same haunting words. It was I Can't Make You Love Me, this particular version by Adele.
After it was all over, after I finally accepted what I could no longer fight or try to change. After everything was said and done and I walked off the airplane, arriving back somewhere that I used to call home, feeling like I had just died and lost everything that I had been living for. It was finally over.
Almost twenty years ago this week, the memory of it all still comes back to me as I recall the events that led up to that.
I had stayed far, far too long. After three blissful months feeling like I had met the man of my dreams, everything suddenly changed. I was no longer a priority, I was no longer anything more than a convenience, and I would begin a journey of accepting what little crumbs I received in order to be with him in the name of love.
Because I believed it was just a matter of time before he would be ready, before he would miss what had been and he would want it to be like that again. So for two more years, I would stay with him, holding onto hope, showing him all that I was, all that life with me would be like, proving my worth, proving my worthiness, believing that I could make him love me.
Until one day, it all came crashing down around me.
That single last straw event that ensured my heart and soul could no longer deny that this was happening, and the words that slipped out, my strongest words ever to him, sealed the relationship's end.
Even though for a long time I knew it was time to let go, every part of me knew it but I just couldn't bear the thought of being alone. Of giving up. Of accepting that I couldn't make him love me. But now it was really happening.
With a kiss goodbye at the airport and a promise that when things were different, I'd be the first to know, it all came shattering down around me.
And there, as the snow was falling outside, as the reality of what had happened started to sink in, and a sadness like I had never felt before washed over me, a song I had heard many times before that night, took on a whole new meaning. I couldn't make him love me.
No matter how much I had tried, how perfect I had tried to be, how much I had tried to show him I was everything he was looking for, it hadn't worked. My love hadn't been enough. I couldn't make him love me.
It's your turn, my beautiful friend.
It's time to stop putting yourself through this. It's time to stop settling like this for so much less than you deserve, all in the hope of a love that doesn't exist with this particular man no matter how much you want to believe he's different and that love conquers all.
It only works when it's real love, between two people who both want the same thing out of the relationship. On the same page. At the same point of readiness for each other. He's not a bad guy, he's just not the one for you, as much as you've convinced yourself that he is.
It's about falling in love with his potential again.
It's everything you see beyond the surface of what is. But this isn't anyway to live. This isn't really even about him; it's about you.
This attraction, this magnetic pull you have to him that keeps you staying, keeps you holding onto him no matter how he's treating you; this is about your stuff and your history and your patterns.
It's time to stop looking at him, and focus instead on you; on that beautiful woman known as you. With so much to offer, so much inside. This proving to someone your worth; this showing someone how perfect a girlfriend or wife or partner you would make – this is so not what this is all about. Not what you're all about.
If he doesn't see it, he doesn't see it.
Don't waste one minute more of your time or energy doing this!  Don't you see? When it's right, when you're with someone who's truly meant for you, you don't have to prove anything! He sees. He knows. Without you doing anything except being your beautiful, radiant, confident self – the real you.
And that, my sweet, well-meaning friend with so many good intentions, is the way it's meant to be. You deserve nothing less than this!
How about you, Beautiful? Do you have a similar story? Share it with us in the comments below!