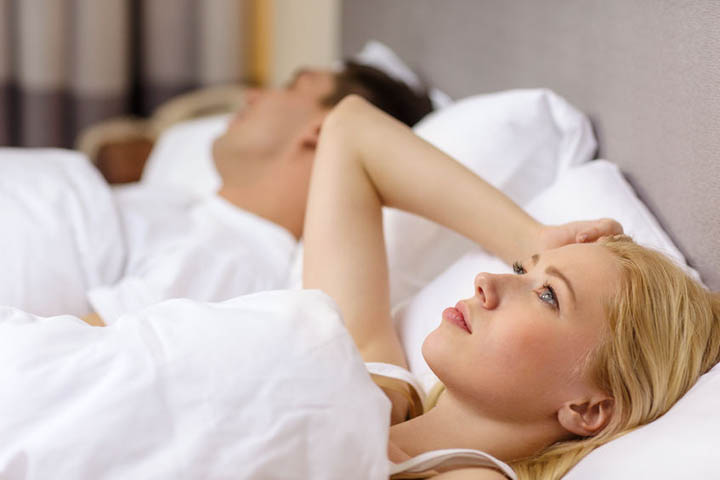 The question this week comes from our beautiful friend, Michelle. She's been living with her long term boyfriend for quite a while now, but she's wondering how much time to give him to make more of a commitment.
Here's her story:
I've been dating a guy exclusively for 15 months. We both own a home but he has been living with me for 7 months. Since he has his own bills and mortgage he doesn't help me with anything, including groceries.
Is this normal?
We've both been married before, myself twice and him three times. We're trying not to make the same mistakes.
We are both very different from our previous spouses. Which has been great!
We love each other very much. There is no fear of anyone else or cheating.
I'm just wondering how long is reasonable to let him live with me with no commitment and no financial assistance.
As for income, he makes about $25k more than me but pays much of that in child support.  I'm not hurting in any way financially, I'm comfortable.  I do have children that live with me and he has one that spends many days and nights with us.
I live very close to her mom, as well as his house.
I'm not in a rush to get married but would like to know what is a reasonable expectation for more of a commitment.
I appreciate any thoughts you can share. I don't want to be that dumb girl hoping for a next step that doesn't ever happen.
Btw...I'm 48, he's 53.
- Michelle
My Response:
No, it's not normal, Michelle. But it's as normal as the two of you make it.
Meaning, if you don't do anything to change this and he doesn't have any reason to because he's happy with the way things are, then nothing will change. That's when it becomes "normal".
This isn't a competition or keeping score. It's not about who's making more money or who "should" be paying more based on the specifics of your financial details for either one of you. This is about being in a relationship.
Everything about the way each of you behaves in your relationship tells you something more about who each other is. So if he's not volunteering to pitch in his fair share financially, that's telling you something.
If he's not giving you the kind of commitment that you're looking for, that's information worth paying attention to. Everything he shows you about who he is and how he chooses to live his life is giving you insight into what life in the long term is going to be like with him. He doesn't suddenly change. He just becomes more of who he already is.
One thing that I notice from your email is that you're very vague on what it is exactly that you're looking for in terms of commitment. I mention this because defining for yourself what you really want is probably the most important step to getting what you really want. If you're not sure what it is that you're looking for, how can you convey it to your partner?
The key is to really define for yourself what a committed relationship means to you. Check out that blog post for some help on getting clear about what you're looking for.
You certainly have some level of commitment right now - you've been dating exclusively for 15 months, living together for 7, and there's no fear of infidelity, which is great. It sounds like your children know each other and you know his family.
That's a great start.
Your question about what's a reasonable time frame really comes down to you defining where you want to go from here. You said you're not in a rush to get married, so what is the "more of a commitment" that you're referring to?
You mentioned that he still has his own house - so one question I would have is how much time does he spend there? Because maybe in his mind he's not really living with you at all, as long as he has his own place that he can go to, even if it's just once a week or so. This may also be why he hasn't offered to share the costs of groceries, bills, etc. Because in his mind, if he does that, then he really is living with you and that then means more commitment than he's ready for right now.
Does the "more of a commitment" that you're looking for from him mean that he sells his house and completely moves in with you? Or do you want to be engaged?
Again, it's very important to know this yourself before you can move forward.
Once you get clear on what exactly you want, then you can set a timeline for yourself and decide if and when to bring it up with him.
I'm getting a sense from you that you know something more than you may think you do. It tells me this is something worth looking into. Because when there's even the possibility that we might be "that dumb girl hoping for a next step that doesn't ever happen",  that's a red flag for me. And definitely something worth exploring further.
So, where do you go from here? Well, there is so much truth to the fact that when you're with someone who's on the same page as you in terms of commitment, you don't have to ask, or pry, or try to get some answer out of them. Those conversations naturally happen.
And if they don't happen in words, they happen in actions which always mean far more that words ever do.
As far as a reasonable time frame goes, really that's up to you. I would set your own timeline. What's reasonable to you?
Again, this will depend on exactly what you've decided you want in terms of commitment. If it's a matter of him fully committing to living with you by, for example, selling his house or renting it out and completely moving in with you, then the time frame would be different than if you're looking to be engaged.
It's difficult for me to put a number on it, other than to say that it's whatever you want. That said, I think that after 15 months of dating exclusively, it's perfectly reasonable to want to take the relationship to the next level that you want to take it to. So if your time frame is a few months, I think that's reasonable, and if you think you could be okay with the way things are for another year, that's also reasonable.
Don't share this with him, at least not yet. This is for you to have some kind of a stopping point so you can feel a sense of control in this relationship which is so important if you're going to maintain your confidence level. That confidence creates a shift that he's going to pick up on and is the first step to getting on the path to commitment.
This isn't an ultimatum kind of stopping point. It simply allows you to gather information between now and then so that when that that time comes, you can make an informed decision on what you want your next steps to be.
Should you have THE conversation with him? You can, you always can. But if you do, use "I" statements instead of using words that have him running away from you because you're on two different pages when it comes to communicating.
Remember that this is about you and what you need and what a committed relationship means to you. Get clear on that part first, and then you'll be ready to see and hear from him what his version of a committed relationship means to him. Simply having the kind of clarity in your head, communicates more than mere words ever can.
Most of all, though, don't resent him.
If something matters that much to you, use those "I" statements to communicate with him before going there. Resentment is a very difficult place to come back from. Far better to check in with yourself at the end of that timeline you just set – the one that you can live with – and see what's changed and what hasn't.
I hope this helps!
Love,
Jane
What do you think? Do you have any other words of advice or encouragement for our beautiful friend, Michelle? Share them with us below in the comments!
PS: If you're struggling with a dating/relationship question and want to know the best way to move forward, now is the best time to work with me. I'm offering half-off my live, one-on-one coaching packages right now to help get you through the holidays. Click here to have a look!