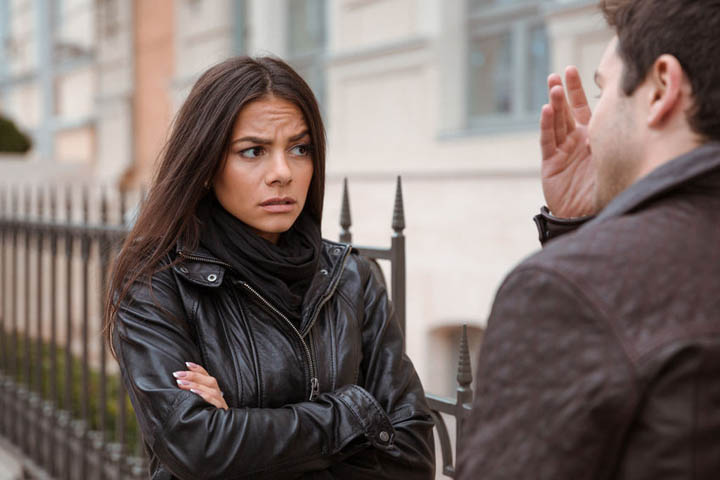 One of our beautiful readers, Charlotte, is at a loss to know what to do about her boyfriend's commitment issues. I know so many of you have similarly faced this in your own relationships, or are going through this now. I've given my response below, but I know she'd love to have your take on her situation as well.
Her Letter:
Hi Jane,
Due to your experience in the matter I thought that maybe you can help.
I have been together with my boyfriend for five years. We have had our share of troubles, but are still together. On an everyday basis he is nice to me - giving me massages, taking care for me etc.
However, whenever we talk about the future, he becomes indefinite. He keeps putting off having a family or marrying.
It was not such a huge problem for several years for me, because I did not know if I was interested in that either. However, now I know that I want to have a family. I want to settle down and he seems to be unable to make up his mind.
He tells me he wants to have a family, but some time in the future. He has been telling me this for two years now.
When I confronted him about the issue - he told me that he does not like my tone and that he is constantly doing things for me and constantly also doing things for our future. When I asked about what these things are - he just got angry and passive aggressive.
Granted, I was not particularly nice either, but we have talked so many times about the issue and it seems to me that he is not giving any answers, just keeps putting things off to the future. I cannot understand him.
If he did not have feelings for me, he would not be so loving on an everyday basis. But why does he not make future plans with me and why does he tell me that maybe we will not have children together because our relationship might not work out?
Last time he said this I exploded.
I told him that he has commitment fears and that I cannot relax into relationship where he seems to be constantly just evalauating if he wants to be with me in the long run. I just feel like I am constantly trying to push the relationship forward and he is blocking everything.
He has been ignoring me ever since (two days) and we live together.
What should I do?
- Charlotte
My Response:
He's feeling cornered, Charlotte. And when he feels  cornered, he goes into defensive mode or silent mode or retreat mode. But it's not where you want to be.
It doesn't give you the real him. And it doesn't give him the real you.
He doesn't know, so he goes into blame and attack mode when he feels the pressure that he's supposed to know.
This is where it is so important to get int touch with your own intuition. You, more than anyone know what you should do. And it's not even like there is a should do. There is only what you choose to do.
You're so in control of you ,Beautiful. You still know who you are and what you're about and what matters to you.
The more you know what you want, the more you're going to want him to know what he wants.
For sure. Beyond a shadow of a doubt. Conclusively.
But what you're hearing from him is his truth right now. He doesn't know exactly what he wants right now because he's not there. He's still sorting out his timeline, getting his head around getting married, starting a family, being a dad.
Those are a big deal to him.
Because unlike us who tend to focus on those things from a more emotional perspective, he's focused on the details of what that actually looks like and what that means to him. He's thinking responsibilities and realities. He's being triggered by everything he's ever been told about marriage and starting a family that our culture so often spins as the end of his freedom as he's known it.
He's got to walk through this one slowly, at his own pace. And pressuring him for a definitive answer more than he's ready to give you one, isn't bringing you closer to the answer you want from him. The more you push for one, the more he pulls away.
The less he can think clearly and give you his own well-thought out answer, the more he's going to be resentful of you.
You have every right to know where he stands, but by forcing the issue now, before he's ready to give you one, the answer is almost always not going to be a favorable one. Instead, if you can validate your right to know, if you can calm yourself by knowing there's a backdoor to getting what you want here, you've got an opportunity to still receive that answer.
But it starts by backing off, by acknowledging where he is right now and accepting that as part of his journey. You need this one to come from him. If you force it, you're only going to get more resentment.
You need this to be his definitive answer.
Set a timeline for yourself. Don't share it with him, but decide for yourself how long you're willing to be with him until he knows for sure what he wants and that it's a future with marriage and starting a family together with you.
What's reasonable for you?
Then decide what you're going to do at the end of that timeline. Not now. Then. 
It has to be a timeline you can actually live with either way, whatever  his answer may be.
If all you're doing is waiting in that space, it's going to be very hard to keep that timeline. So live in that space. Do what makes you happy, do what brings you a sense of passion and excitement for who you are right now.
When you get married and have children you won't have all the time and energy to focus on just you. If you can put aside your fears, your anxiety for this time, you'll be able to see this season of life you're in right now as something that has meaning too.
But most of all, Charlotte, without knowing more of your specific situation, I want to tell you this; I do know that most of us have a sense.
Most of us know our answers before he says his. Most of us have a gut instinct that tells us what page he's on and if it's the same page as us before he says anything at all. We just haven't learned to trust it.
I hope this gives you something to think about, something to resonate with you so you can come to an answer that gives you peace. It's always in someone's actions - more than any words he could give you - that you find your truest answer.
Love,
Jane
Sound familiar? Tell Charlotte below in the comments what you want her to know. She's grateful!