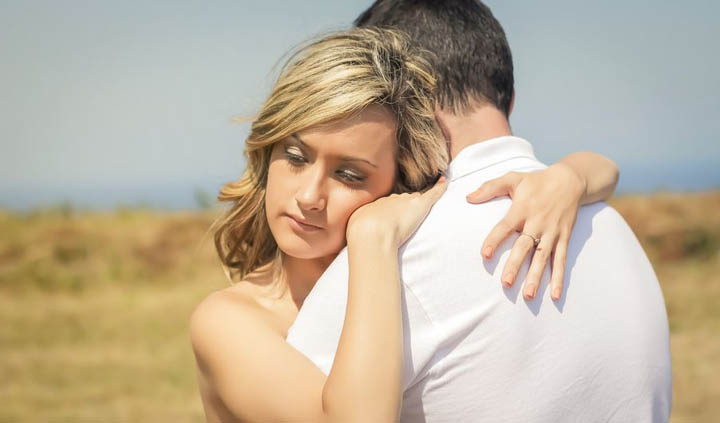 He tells you he can't commit. That he just isn't commitment material.
He tells you he doesn't know why, but he's never been able to commit before.
He doesn't believe it has anything to do with him. He's not sure, but he thinks it's because he hasn't found the right woman yet.
Okay, let's break this down.
What happens to you when you hear something like that? That he just hasn't found the right woman yet.
Yep. We spring up, ready to take action and rise to the challenge.
We're going to become that "right woman" for him. Or rather, we become determined to show him that we are that right woman.
We're going to love him enough, show him enough of who we are and what we're capable of and we're going to become everything he's ever wanted in that woman. We're going to be everything he's never had. We're on a mission!
Right?
Because there's nothing that reels us in like being able to prove ourselves to this guy who's never had someone like us before.
We're going to show him everything we can be. We're going to accept the challenge (even if it wasn't presented to us as a "challenge"). Because that's what we hear and that's what gives us our energy.
We live for this!
Except there's a big problem. This is what creates an imbalance of power in this relationship and it sets the stage for its failure right here. He doesn't want you to show him that you're everything he's never had. He doesn't want you to show him anything EXCEPT for one thing.
That you can be yourself and not lose yourself in him.
We don't even realize we're doing this. We would never say that we're jumping in to prove that we're the perfect woman for him. We would never say that we've set out to do this. But it's exactly what we do.
And it's why he can't commit.
Not because there's anything wrong with you. Actually, on the contrary, given the chance, you would prove to him you're that woman who would finally get him to commit!
But he won't give you that chance precisely because you're the one who can take his excuse and put it – and his logic that led him to this in the first place – to the test. And no matter what he says, that's not what he wants.
So what's a woman like you to do with a paradoxical guy like this?
Get to know him. Slowly. Carefully.
Don't go all in until you have the commitment you're looking for from him. Be yourself. Be your beautiful, radiant, confident self that he's lucky to have found at all! But not to your detriment. Not so that you can't take it back if he shows you he can't get there.
Yes, there's a chance you may inspire him by being true enough to yourself. But you're not out to prove anything.
He's never met the right woman because he's set himself up so that he never will. Because it isn't about the right woman. It's about him not blaming his lack of ability to commit on anyone but himself.
He can't commit because he has an excuse. A good one. A believable one.
One that lets him off the hook and keeps him from having to change or do anything different as long as he can put his lack of being relationship material on a woman.
A man who recognizes he's the one who has to do something different or look at himself, has a chance. But a man who doesn't recognize he's the one with the issue - or does but gives it nothing more than lip service - doesn't have any reason to do anything different at all. He knows there will always be another woman ready to show him why she's the one to break this spell.
You're here to be. To love. To live. To shine.
In spite of what he is or isn't capable of. Time will tell, it always does.
But in that time, hold onto you. Hold onto your own life, your own friends, your own passions and interests and whatever else it is that makes you so uniquely you. That's more attractive than anything else you could do to show him why you're just the kind of woman he's been looking for.
If he's ready, really ready for commitment with someone who he's compatible with, that'll be enough.
If it isn't, it won't be because of you, Beautiful. It will be because of him.
And you, Beautiful? Has it been long enough yet? If you've been here, share your story with the rest of us who've been there in the comments below!