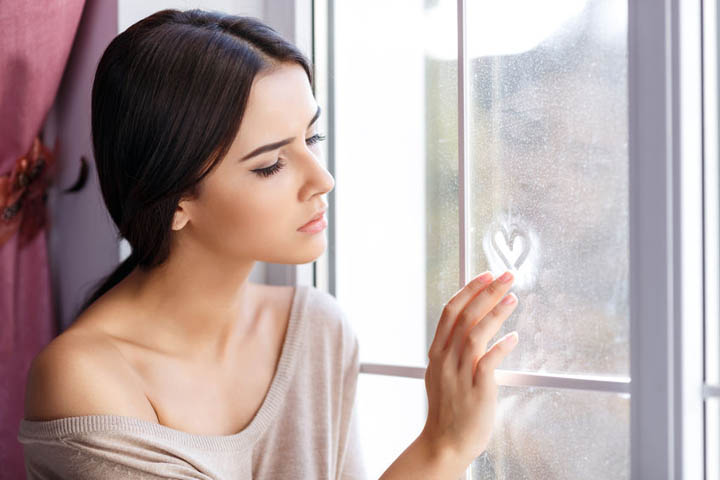 We've got a beautiful sister who's feeling stuck and sad, saying she needs to get out. She knows what she needs to do, but she needs our help and support to show her the way. She signed her letter "Anonymous", so I've called her "Ashley."
Here's her letter:
Hi Jane.
I've been reading a lot of your posts / comments and I realized they sometimes give me lightbulb moments enough to nudge me forward. But they also make me cringe when I realize that some of them feel like it's me the article is about.
I'm stuck. And I really need help.
I knew this guy from a dating app. It was instant attraction and chemistry. He was super keen and all that, so much so I started to believe he could be the one after all.
On date 3, we kissed and held hands. Usually that will mean a committed relationship to me, and it was my mistake I didn't ask for clarity. But I thought he thought the same.
Two months in, we slept together.
I take responsibility for allowing it without actually clarifying what we were prior to letting it happen. So I mustered enough courage to ask him what is this thingy that is between us. I mean we were acting like a couple already for 2 months!
I took care not to come across as pressuring and demanding but merely clarifying.
His response was he hasn't thought about it, that he was attracted to me, and wants to see where this goes. And he also said he is waiting for a "calling" - making references to his catholic faith. I am a free thinker so I didn't understand it enough but didn't want to undermine his reasons if this was real at all.
I was very confused by him saying he wants to see where this goes as we have already been acting like a couple! We'd meet every week unless he was overseas. We had all the hallmarks!
But I liked him too much to let him go. Maybe I should have.
Immediately thereafter "the talk".
He began putting in more effort. I was delighted.
The frequency of his texts flactuted, and so the frequency of him asking to see me. But when we do meet, we still act like couple, and he would still be attentive and sweet to me and all that. So I was constantly confused.
Since then, we have slept together a few more times, and even went on a trip. But I started getting jumpy about him when previously I would have been 100% assured that nothing was wrong.
It came to a point when I was obsessing over if he'd reach out after a great date.
And if it's useful to know, previously it would be him, but I realized I've started to do more that now. All because I can't stand the unfamiliar quietness and I want to prove that he is still interested and will reply my text - he actually replies me very fast when I do that.
But I am mindful of still coming across as fun and flirty and happy throughout all this communication. I take care not to sound demanding or pressurizing.
I give him space to ask me out even though I text him first - and he mostly does. I make it easy for him to see me if I can, and I am always sweet and nice when I see him in person.
Not clingy, not needy.
We still have great dates every time! But sometimes I would be dying inside.
Sometimes he would say let's do this next time or he should bring me to this place etc., but I've noticed that it sometimes does not happen. And I hate myself for feeling disappointment.
It is now 7 months into this "casual relationship" - I hate this term but I think I know this is what we are now.
I am not sure if I am giving myself a timeline to walk away from this non commitment but I do know if I bring up the talk again, I have to be mentally prepared to let go. Otherwise, staying after 2 talks will have him see me as a joke!
But I am ashamed to admit that I never dared because I am scared he will walk away from me.
It was all good until last weekend.
We met, had a great date once again. In fact it was one of his regular family days but he cancelled to meet me because the week before he had already promised me we would meet but somehow his schedule got messed up.
I asked him if he would like to accompany me the day after for a massage which my friend bailed on and I couldn't cancel. He came and we spent a few nice hours together.
That date was last Sunday and he didn't reach out thereafter. So I buzzed him on Thursday about something we talked about and he replied immediately, but his response stopped soon after. It's now Sunday again and I have not heard from him at all.
Am I paranoid to feel that something is wrong?
I desparately want everything to feel right again. But I don't want to double text him since he didn't reply my last. This is killing me and I am struggling to get through the days thinking of what / how / who went wrong.
Bearing in mind, this guy is someone who has a lot of female attention.
He said that most of his previous relationships were because the ex liked him and he didn't want to say no. This is also a guy who said 90% of his female friends ends up falling for him. And he tells me about girls who have crushes on him etc.
So I have tried extremely hard to not be one of the 90%, not be one of them who has to compete for his attention. It was much easier when he was showering me with his, but that has since disappeared.
With things at a standstill now, I feel that I am being eaten alive from the inside.
I try to distract myself but I can't sometimes. I am still obsessing about if it was something in the last text I said that upset him, if he has suddenly met someone else, and if what we had between us was all fluff.
I need real advice now because I really don't know what to do. I mean I don't really have a choice if he chooses to ghost me but if he does come back after this, what should I do?
Please help me!
- Ashley
My Response:
You DO know what to do, Ashley!
Your words, your feelings, your observations, your keen intuition, you know exactly what you need to do.
You summed it up right here when you said you're scared to have another talk with him because you're afraid he's going to walk away from you.
He's already walked away from you, from this relationship, from anything you thought you had with him. He said it when you asked him what this thing is after two months, and he told you he hadn't thought about it.
When you said you take such care not to come across as putting pressure on him or being demanding and yet you're dying all the while inside, my heart breaks for you. Because I know a little something about this and I know from my own personal experience that this is no way for any one of us to live.
You say you hate this about yourself. You say you're ashamed to admit that you're scared to bring anything up with him again because it'll only drive him away.
You know what I say to you? I say stop right there.
Stop the pretending you can do this when you so obviously can't –  because if you could, you wouldn't be you.
I say it's time we show you who you are, and what you're worth and start listening to your own heart, your own body, your own intuition that always, always knows.
You've had seven months to get to know him.
Seven months of walking on eggshells, seven months of making sure you don't rock the boat, put pressure on him, or give him any sense that you want more than he's ready for. Where has it gotten you?
Do you feel any closer to him now than you did before? Have you moved any closer to the relationship you want from him?
No.
In fact, he's moving farther away now, leaving you more anxious, more scared, and more uncertain of what this thing you have with him is. The check-ins didn't really give you anything more except to say he's responsive in the least amount of effort on his part when you reach out to him.
You've done well, Ashley. You've behaved perfectly.
You've shown him he doesn't have to worry about you being one of those women who pressures her guy into more. But what has that done for you? What has that done with the last seven months you've spent like this? You're more invested now.
More to lose. More painful for you.
You don't need to talk to him. You already know where he stands.
Talk to yourself first.
Get clear on who you are and what you want and what you will and won't accept. See how that lines up with what he offers you and what you're seeing from him over these last seven months.
You don't have to make a decision on him, you don't need to have a conversation with him, what you absolutely DO need to do is go find a purpose to your life outside of him. Find a meaning outside of thinking about him.
When you live your life like he's just one small part of it and make yourself and your own life a priority instead of him, something will shift.
It's a power shift you're needing here more than anything to do with him and whatever is going on with him.
You already have your answers.
What we need is to help you get your power back. To remember who you are. To remember everything you have to offer. To remember what it feels like to settle for something less than you deserve.
It wasn't something you said in your last text that upset him. If it was all fluff, then he wasn't the one for you anyway. You deserve something real. Someone you can actually talk to without being afraid you'll say something to make him run just by being you!
You always have a choice even if he ghosts you. It's called choosing you.
Love,
Jane
What about you? Can you relate to what Ashley is going through? Let's make this clear for her. Tell her what you want her to hear from you in the comments below.