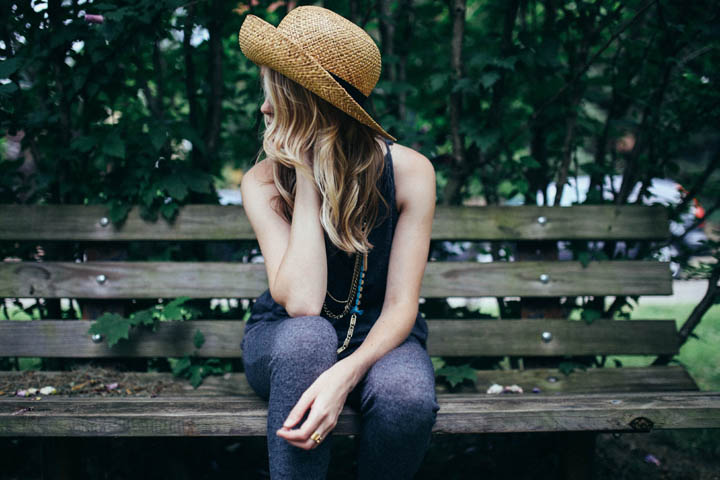 One of our beautiful readers, Abbie, writes to tell us about the confusion she's feeling with all the different dating advice out there.
Here's her email:
Dear Jane,
I'm so confused.
There are so many rules out there, I'm having a hard time figuring out what I need to listen to and what I don't.
I keep working on myself, reading up on what I need to do, but I'm getting to the point where I feel like I might as well give up on ever finding someone because for all the work I do on myself, it never seems to be enough!
Then I end up feeling like there's something wrong with me because nothing ever works out like it's supposed to.
Can you help me?
-Abbie
My Response:
Oh Abbie, how I hear you. How we all hear you.
It's so hard to keep going, to keep doing all the things we're supposed to be doing when nothing seems to change and every day seems the same, every relationship seems like it's never going to be anything than what it's always been.
It's no wonder you feel like your answers are always out of reach and that the relationship with the love you so desire remains so elusive!
What you're talking about here is about finding your way amongst all the cultural norms, your programming, everyone else's programming and all the other things we're told we need to do to get to this place we're looking for with the kind of love and the kind of person we truly want.
The reality, Abbie, is that we always find exactly what we're looking for, so it really, really helps to clarify what exactly you're looking for.
I'm going to narrow this all down for you.
You only need to focus on two things:
Self-compassion.
Clarity.
If you can focus on just these two things, something will shift for you. The confusion and all the other things we attract come from the fact that we're looking for someone or something that someone else has told us we should be looking for, instead of what we actually want.
That's why we keep getting someone who confirms those inner messages we're sending out for confirmation when they're actually the last thing we want!
And here's where the self-compassion comes in. It happens when we can stop being so hard on ourselves and placing such unrealistic expectations on ourselves. When we relax enough to think clearly about what we need and what we want all based on who we actually are, not who we're so busy defending ourselves that we should be!
So what are you looking for?
Are you looking for someone to complete you? Someone to make you happy?  A true equal partner to share your life with?
Figure that part out first.
What is it you want your relationship to do for you? What do you actually want love to do for you?
Most of us want it to heal us - it's one of our most primal needs. We don't even realize this is what we're looking for because it's so subconscious. This is the number one reason we're with the emotionally unavailable guy. Yes, he could potentially be your soul mate because he's, ironically, looking for you to heal him too.
But he can't admit that and so as long as you're with him, most of the time you won't see it either.
So first look there because that little piece of knowledge can save you from a whole lot of heartbreak down the road. Not to mention a whole lot of wasted time.
Without clarity, it doesn't work. Nothing works. And without the compassion to allow ourselves to be human, we can't think straight, see straight or anything else.
As for all those rules out there, the only ones that really matter are the ones that protect your heart from getting involved too quickly with someone who you haven't really had a chance to know. The ones that remind you that you're the prize and he needs (and wants!) to prove himself worthy of you, and the ones concerning him being available – emotionally as well as physically.  And of course, rules around how he's treating you!
All the other rules about how long to wait to call him back, whether to text him or not, what to say and do and all those other scripts you're given, well, the truth is, Abbie, that when you're with someone in an equal, healthy relationship (and I'm assuming that's probably the biggest part of what you want), these things come naturally.
He wants to pursue you, he wants to call you, he wants to spend time with you, he wants to be with you.
If you're asking what's going on, why is he behaving this way - basically, if you're confused, it's because he's exhibiting confusing behavior. And that, more than anything else, is your surest sign that he, himself, is confused.
I could go on and on (and sometimes I do!) but what I want you to understand, Abbie, is that compassion for yourself allows you to think clearly, without judgement, to be able to see what it is you want underneath all the layers of what you've been programmed to think you want.
See the difference there? That matters.
Don't give up. Just look somewhere different.
Mix it up. Have compassion. Get as clear as you possibly can.
And most of all, try to have fun.
Let your hair down. I know the stakes are high, but you're dating to get to know someone, not to marry them just yet. Take the pressure off yourself knowing that you can trust yourself more than you know. And most of all, don't be afraid of what other people think – they don't matter nearly as much as you do!
I hope this helps. If you need more, reach out to me and let's talk!
Love,
Jane
How about you, Gorgeous? Got some advice for Abbie? Tell us about it here in the comments!