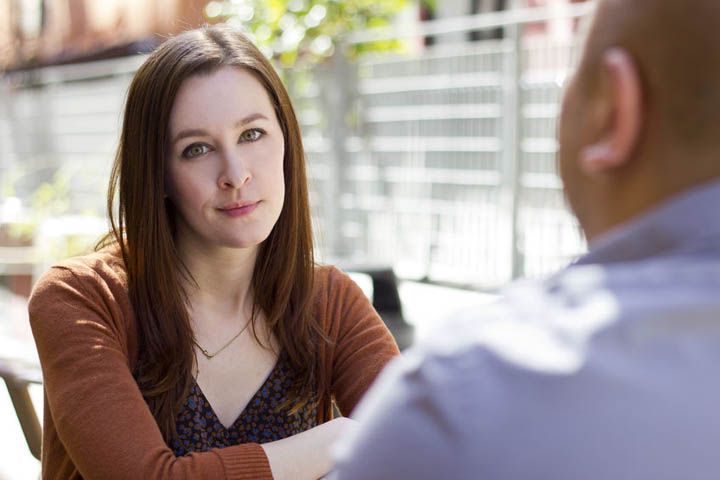 Gorgeous Maria keeps getting pulled back into a relationship, only to have him pull away and get distant again.
Here's what she wrote:
Hi Jane, thank you in advance.
I'm trying to figure out why my ex won't let go of me all together.
And why does he act weird/distant when it comes to us actually meeting for dinner or even visiting him out of town where he lives.
As soon as he knows I'm done with his games he leaves me alone for a week or so, then calls. We have fantastic conversations. When we text or call/face time it's fantastic. But when he sees me  face to face he gets weird cold feet.
I've asked him why he acts this way - he says he doesn't know.
Jane, do you?
Thanks.
-Maria
My Response:
Yes Maria, I do know why.
Because it works for him. And because you allow him to.
This is so important for us to understand. A man will behave the way he does for so many different reasons that underlie the actions and the behavior he chooses. And no, he doesn't have to understand why he's doing it to be doing it.
We're the only ones with the need to know why, to understand so we can know what to make of it.
But that's us, not him. He's much simpler than that.
This isn't some long, well thought-out, complicated course of action that he's spent any amount of time thinking about. Not at all. He's simply doing what feels good to him, and that means  pulling away when you get too close for his comfort, emotionally, physically, or mentally – sometimes all three.
Until you're at a safe distance. Until he starts to miss you again. Then he's back. Then everything's great until it all gets too close and too much for him again and he needs to create more space to regain his comfort level. It's at that point that he pulls back once more.
The pattern will continue until one of two things happen.
Either you decide you don't want to deal with this back and forth, push and pull behavior anymore and refuse to engage, or it stops working for him.
You're the one completely in control of the first option. The latter is up to him.
The most important part for you to understand about his behavior though, is that it only continues as long as you're willing to put up with it. It's not your fault that he's only capable of this kind of commitment (basically none at all!), but you're very much in control of how long this kind of behavior from him continues.
Don't be worried about stopping engaging with him. Don't be afraid that by stopping you're somehow going to miss out on him being actually ready for something more and that you won't get another chance.
If it's real, you will.
But right now he's revealing to you a deeper issue with emotional closeness and intimacy, and if the two of you ever have a chance at a real relationship, these issues will have to be addressed by him.
After all, a real relationship is about togetherness, closeness - emotional closeness, emotional intimacy. And if he's not capable of any of these, and a real relationship is what you want, this will never be enough for you!
I hope this helps.
Love,
Jane
So how about you, Beautiful? Do you have any other words of advice and/or encouragment for gorgeous Maria? Share them with us below in the comments!