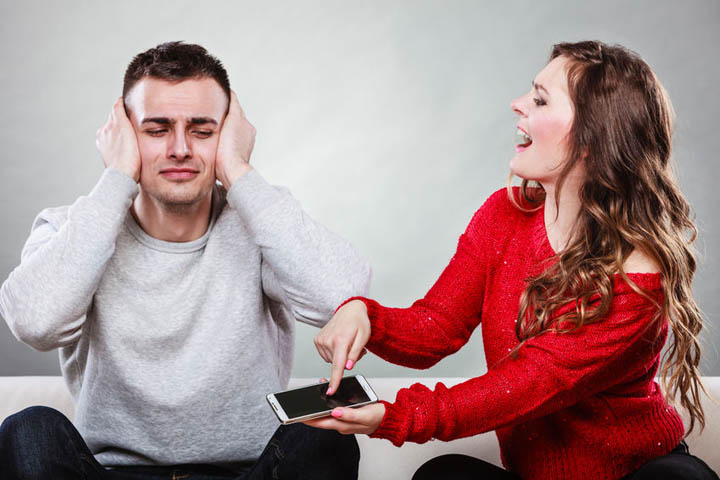 I receive so many letters asking this question. The stories may be different, from women from all different walks of life, all different ages and from all different parts of the world, but the question is always the same.
Is he the one?
It's easy for me. After all, without the emotional attachment, I'm able to hold an objective view that you can't see when you're so emotionally invested.
But there's one thing that I use to make that assessment more than anything else. What you say.
When you tell me you love him BUT. When you tell me he could be the one EXCEPT.
When you have all the reasons he could be but then in your words you say the one thing I'm waiting for, you tell me everything. Everything.
That's where you need to go, Beautiful.
There. Right there.
To your gut instinct.
I want to know what you know. I want to know why. I want to know why you're even questioning why.
You see, I say you always know because you do!
And while our letter today may be from one particular beautiful woman in this community of ours, Lena, my answer to her is what my answer would be to anyone asking this same question.
You always know. Always.
Here's her letter:
Hello! I never thought I would write to you but I now this is the time that I need advice.
I'm 27 and been in few long term relationships. First 2 were not mutual love but last one we loved each other and seemed being very close to marriage but we had lots of fights.
A lot of them my own insecurity plus he get mad easy. No matter what it's about he end up telling me off and I begged him to come back until we broke up for good.
I was in couple of short relationships until I found my current boyfriend. He seems very into me because asked me out while I dated others but when we started to date he happened to be bad in communicating and I tried to break up.
He changed my mind because he said he'll try better and that he always like that. Soon after he told me he loves me. I developed feelings for him too and it grew everyday. We started to see each other more often and he even mentioned marriage someday.
For the past 2 months all we do is fight.
It happened after I asked him why he followed women on Facebook who he doesn't know. Surprisingly, he got very angry and even wanted to delete me. After that fight he started to raise his voice in any argument we had.
We fought for most ridiculous things. If I cried he didn't try to calm me down.
Last fight happened recently when I saw him following another woman on Facebook. I got jealous and didn't think that he knows her. I told him that I'm against him following strange women and he should be single if he wants to do that.
He blocked me on Facebook and said that it's my choice but he didn't do anything bad. I came over to pick up my things and he tried to talk to me saying that he following only those he knows and he loves me. He mentioned deleting Facebook.
We called peace but next day I was still blocked and I texted him saying that I think deleting Facebook will be good idea. I had no answer whole day and when called he was with his friend. I don't understand why he didn't reply to me when he has time for his friend and why I'm still blocked?
I don't know what to think because my heart believes he's the one and he seems to love me but in my mind I know it's not right and being blocked by him yet pretend we have good relationship.
I feel like he solved problem in best way for himself and I'm not happy about that.
What is your advice? Was I really too jealous and he did a right thing or it's not okay for a man to do that?
I hope for your knowledge! Thank you!
- Lena
My Response:
This is the part that stood out for me, Lena: "But in my mind I know it's not right and being blocked by him yet pretending we have a good relationship."
You can spend all kinds of time and energy delving into who's right and who's wrong, who should have done what and who shouldn't have. But at the end of the day, there's only one thing you're left with – your own intuition.
That you could even put words to this – and such clear words even, says so much more than any long-winded explanation from me ever can.
He's not the one for you.
How can he be?
How can he be when you're not okay with how he's behaving with you? How can he be when there's even the suggestion of any pretense going on about what kind of relationship you actually have?
Sure, you can change. You can become tolerant of these behaviors from him. You can decide that he's worth putting up with this behavior of following these strange women on Facebook that he doesn't even know.
You can blame yourself, you can look for all the ways you messed this one up. But, Lena, none of these things matters as much as what you know in your heart of hearts.
We're so programmed to question the idea that we could possibly know ourselves. We're so programmed to doubt ourselves, to question what we feel, to look for our answers everywhere other than from within.
What I do here, Lena, more than anything else is to show you that programming. I show you how to trust yourself. I show you how to look into your own heart and soul for the answers you're looking for.
I'm deferring to you on this one, Lena. Because I know there's even more here underneath the surface that you could go on and on about if we were having a clarity session together.
What would you say? That's your answer.
I'm betting on the fact that you already know what it is.
Love,
Jane
What do you think? Is he the one for beautiful Lena? Share your thoughts with her in the comments below!