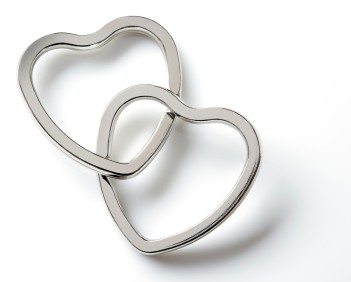 I hear the same thing from so many of you, and it's the same thing that I used to say myself not so very long ago.
I hear you saying that you want a guy to make a commitment to you. You want a guy to want to have a committed relationship with you. You're wondering if you'll ever find a guy who really wants a commitment.
It might be that you've started dating a guy and you want to know if he's going to want a committed relationship or if he's going to turn into a stringer (i.e. a guy who strings you along for years only to finally break it off), or maybe you've already been strung along for quite a long time and you want to know how to get him to finally make a commitment.
Or it might be that you're single, and you want to know how to find a man that IS ready for commitment, because all of the men you've met so far have turned out to be commitment phobes.
For all of these reasons, and many more, it's one of the biggest questions on our minds.
A committed relationship
My question to you is this: What does a committed relationship look like to you?
What does commitment really mean? Have you ever really sat down and thought about what it is, exactly, that you're looking for when you say you want a committed relationship? When you think that you want a guy to commit?
Most of us haven't.
The truth is it's such a difficult term to define, particularly in our modern culture of texting, "hanging out", and hooking up, not to mention the prevalence of living together before marriage.
In the past (i.e. in your grandmother's day) things were a bit more cut and dry – a commitment meant an engagement to be married, along with a ring on the left hand and a date set for the wedding. Many women would not even consider a partner to be exclusive unless they were officially engaged. Until that point, they were just "courting" and she (as well as he) could date/court as many others as they chose.
Today things are much different. We now have phrases like "friends with benefits" to make sure we are hyper-aware that times are different.
Here are a few definitions of committed relationship that I've heard when I ask what it means:
Being exclusive
You and your partner are exclusive, meaning neither one of you are dating anyone else. This term can apply regardless of whether or not you are already physically intimate or not.
While this is certainly a big part of a committed relationship (and is really the beginning stage of a long term committed relationship) I prefer to simply call this "being exclusive" rather than "committed".
Commitment means so much more than just being exclusive. Being exclusive just means that neither of you are going to date other people, but that can end so quickly, particularly if either one of you hasn't taken down your Match.com (or, ahem, your Tinder) profile.
In order for this to really be the first stage of a committed relationship it must mean that both you and your partner are closed to other options – either online or in the physical world.
But what about "hanging out" with an ex, or a friend of the opposite sex (particularly one that's very attractive)?
Click here to get my free PDF guide "3 Biggest Warning Signs He'll NEVER Commit"
Being faithful
This, to me, is the same thing as being exclusive. It just means that you won't "accidentally" date/kiss/sleep with anyone else (Oops!).
Being dedicated
This is where you're both 100 percent dedicated to making the relationship work. It means that you're putting energy into making it work, no matter what happens, and you're both motivated to stay together for the long haul.
This is typically the second stage of a committed relationship, where some of the magic has started to fade and you both start noticing each other's faults (and those faults of his have suddenly gotten so annoying). It's where you start to realize that you do, in fact, disagree on some things.
This is where a lot of those so-called committed relationships (that were really just an agreement of temporary exclusivity) break down and fall apart. This is where it starts to require some compromise. This is also where true commitment starts, because it means that you're both willing to work things out instead of just breaking up at the first sign of anything that doesn't resemble the fairy tale.
Engaged
This is again a deeper stage of commitment, as long as it follows the "dedication" stage. If you've gotten engaged after a 2 week whirlwind romance in the Bahamas then it probably doesn't mean anything.
Engagements can, of course, still be broken off, so it's not a guarantee that you're in a long term committed relationship, however it's still pretty much the best sign you have that things are heading that way.
Again, it depends on the dedication that's present – some people get engaged but then never set a date or make any wedding plans – before you know it you've been engaged for three years and you're not any closer to saying "I do". I think at this stage that his actions are what's important – the more he's actively participating in the planning of the wedding the more committed he is to the relationship.
Marriage
As I said earlier, many people feel like it's not really a committed relationship until you've both exchanged vows and said "I do". While in most cultures divorce is an option, it's not easy physically, emotionally or financially, making it a further deepening of the commitment.
On the other hand, maybe you don't feel like you need to be married to feel committed. Some couples have had long committed relationships without ever being married (think: Goldie Hawn and Kurt Russel or Oprah Winfrey and Steadman Graham).
Even if you do get married, is that a guarantee of complete commitment? I don't think so – being married and having the ring on your left hand is only a symbol of the commitment – the true commitment is in the day to day living of your lives together where almost everything you do affects each other.
Married and dedicated
This is where you are not only married, but you are 100 percent devoted to making the marriage work (i.e. divorce is out of the question). This is a strengthening of the dedication in the relationship that was hopefully already present in the earlier stage.
But within each of these definitions lie other, deeper, more subtle sub-definitions. This is where it really gets tricky.
Like:
Being a part of each other's lives. For example, if he spends a holiday with your family, is it OK if he just shows up, but spends the day on the couch watching the football game? Or do you want him to spend that time getting to know your family and getting involved in any issues or discussions that involve their lives?
Where does independence fall in? Are you the type of woman who likes her own independence, likes to be able to have a "girls' weekend" or at least a girls' night out now and then? Do you like to go out to lunch or for coffee with your own friends once a week? What about friends of the opposite sex? Is it OK for you to go hang out with an ex (or for him to hang out with an ex)?
Does it involve complete honesty? Is it OK to have secrets? Will he mind if you pick up his phone and look through his contacts or listen to his voice mails? How about his email?
My husband and I have a very transparent relationship – he doesn't care if I go through his phone contacts, voice mails or emails, and I don't care if he goes through mine. He has my passwords and I have his – only because we keep them in the same place. This kind of transparency builds trust.
Is it about your lives being completely intertwined?
For example, does it mean that you share all bank accounts, or do you and he have separate accounts?
Some of these may be in the future – as I said earlier there are several different stages of commitment, but it's important to know what you want in not only in the current stage but also in the next stage so that you're not surprised when you get there.
You might be on the same page as he is in the beginning, but once you have two kids and a big mortgage is not the time to find out that your ideas of commitment are very different from each other.
Commitment
Here's what I believe: Commitment is what you and your significant other have mutually decided it is.
And more importantly, it's supporting and respecting that vision for each other. It may involve compromising and being willing to consider a viewpoint different from your own. It also involves each of you committing to caring for each other the same way than you care for yourself, as if the two of you were one.
Commitment also requires that each partner choose it themselves. I don't believe anyone can force you to commit to something. You can certainly try, but ultimately a true commitment that comes from the heart has to come from each person of their own free will.
Commitment is about feelings, thoughts, and, maybe most importantly of all, actions.
Ultimately actions speak louder than words (or thoughts or feelings). It might be that he's thinking of you quite a bit, and has tremendous feelings for you, but these don't translate into actions – however this is an extremely unlikely scenario.
The reality is that if he's thinking of you he's going to call you, text you, send you flowers, take you to your favorite restaurant, or something. That's the point.
It takes two to make the world go 'round
Both partners have to be in it to win it. And I would also say that both need to have the same level of expectations and definitions of what a commitment means.
The problem is that so many of us have such a vague idea of what commitment really means that it's no wonder we can't seem to find it or get it from our guy. We think of it as an unspoken "bond" of some sort – whether it be spiritual, emotional, physical, or some combination of all three.
We think we'll know it when we see it, but that's really not a very strong plan.
A much better plan is to define what commitment means for you in advance. What does  your future life, your future committed relationship really look like on a daily basis?
At the end of the day, you are the only one who can say what kind of commitment you really want. So say it – and write it down.
Really think it through.
Define it for yourself to the point that it's crystal clear in your mind what your vision of commitment is, and exactly what it will look and feel like through each of the stages. Knowing what it is for you makes all the difference in the world.
The difference between knowing what's important to you and what you're not willing to settle for.
It's how you know.
So what's your definition of a committed relationship? Share it with us in the comments!