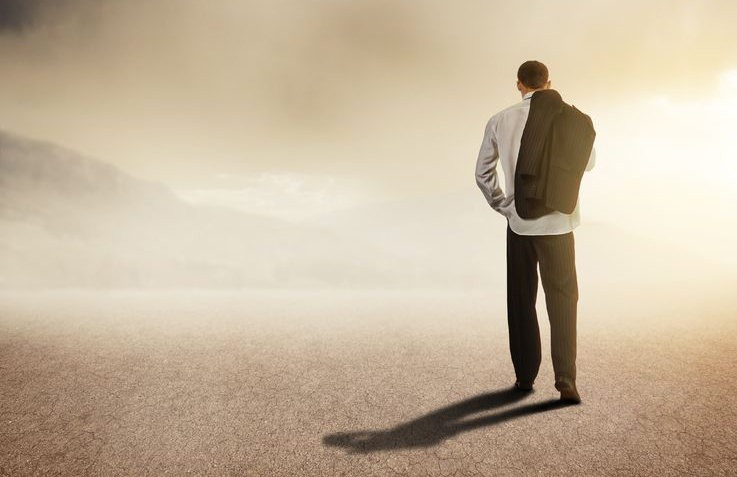 Who is this man who holds so much power over you?
Who is he really?
Is he some kind of superhuman? Some kind of god? Some kind of idol?
Someone so amazing, so incredible that he can affect you the way he does?
Look again. A little closer this time. Through the eyes of reality, not of potential.
He's actually the opposite isn't he? He's actually very human.
And to anyone else, he isn't really anything special at all. In fact, he's the one they see so much more clearly than you. They see what he can't give you. They see how sad you are so often. They see what you put yourself through time and time again in the name of what you always call love, just because you see something in him that they never will.
But you don't see him that way at all.
The very things that they see and would give them reason to run, you see and it beckons you to come.
He's the one no one else quite understands the way you do.
He's the one you feel. He's the one you sense.
He's the one whose father never understood him. He's the one whose mother smothered him. He's the one who only longed to be loved.
And now you're the one who can. You see him, and there's a part of you that sees you. Mirrored back to you in him. In his eyes that tell so much more than his words ever will. Than his actions ever will. You know him like no one else. You sense what he's capable of (but never quite gets to) more clearly than anyone else ever could.
He's everything you think you want. He's everything you think you need. And that's why without him, you think you'll never have what you could have with him.
Except that you can't have it with him either because he's not capable of having it with someone like you.
Who is this man that you come alive with? Who you feel things you've never felt before? Is it really him? Or is it you? Is he merely providing the antagonist in this story to the protagonist role you've always wanted to play?
It's not about his looks, is it? It's about the way he walks, the way he carries himself, that confident air about him that makes him so attractive to you. And something more.
It's your chance to rescue him.
It's your chance to save him from himself. Or his demons. Or whatever he's fighting that he doesn't even know he is.
It's your chance to give him what he's never had before.
It's your chance to show him what it's like to be understood.
And it's your chance to finally have what you've always wanted. Someone to save with your love. Someone to give what you've never had. Someone to win over. Someone to conquer with your love.
You don't just think it might be him. You've made it him. He's your conquest. Just like you were his.
You gave him what he was in it for – that conquest. And now it's your turn to get what you came for. Your proof of worthiness.
Two sides of the same coin.
Ironic isn't it? That you both might be looking for the same thing? And yet his ends in its fulfillment before yours can ever get off the ground. It's why he's fine and you're anything but.
Step out of that story, Beautiful.
The one you've been holding onto your whole life. It's not going to be different this time. It's not going to be different with him. It can't be because this is as good as it gets with him.
Who is he?
A wounded man who can't commit. A scared little boy who doesn't know he still is. A sensitive soul with so much potential that only you can see.
He's whatever you want him to be. This is your story. But what he'll never be in real life is yours.