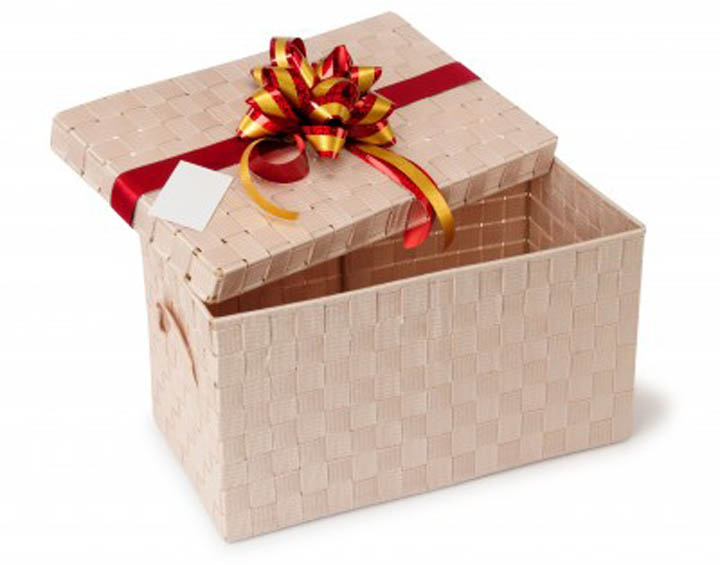 I was telling a friend about this blog today, and explaining why I'm so passionate about wanting to help spare my single girlfriends out there from so much of the heartbreak I went through, when I realized something.  About all that heartbreak.
It's a gift.
Any time we experience a broken heart over someone who didn't turn out to love us the way we loved them; any time we're forced to face the reality of unrequited love; any time we're left watching someone walk away from us, realizing we're on our own again.  It's a gift to be grateful for.
Really.
Let me explain.
Because I know that grateful is usually the very last thing we're feeling when someone's just told us we're not the one for them.
But what if when any of these things happen to us, we could choose to hear the message that's telling us something isn't right, isn't working, needs to change, needs some rethinking?
What if we could thank heaven, or the universe, or fate, or whatever it is we believe in, for not letting us go any further with someone who wasn't on the same page we are?
What if we could really hear the message that he wasn't the guy for us, our dreams about the relationship were beautiful and wonderful dreams, but he wasn't the one to share them with?
There's someone else. The real thing. But it wasn't this guy. Regardless of how much we wanted it to be.
And I know firsthand just how much we can want it to be.
But what if instead of looking at the breakup that we didn't want, what if we could see that it saved us from any more heartbreak, any more disappointment, any more pretense that everything was OK, any more being on the begging end doing whatever we could to turn things around when we were the only ones turning it?
Wouldn't that change everything for us?
Because I can tell you firsthand that each time I was sure I was with the right guy, and each time it ended, if I had been able to see how different my life would have been if that relationship had worked out and I ended up with him, I would have missed out on what I now know is the way a relationship is supposed to feel.
With the guy that's the true one for me, who treats me the way I deserve. Who brings out the best in me.
So whether you're going through it right now or when it happens down the road and you find yourself lamenting the loss of the guy who was supposed to be all that, your dream guy, the one who's just broken your heart, take a moment to think about it as a gift.
Could it be that it's because of this breakup that you have hope for the real thing?
Could it be that because he's letting you go, he's actually giving you the best gift he could?
The chance to get clear on who you really are, what you really want in a guy and how you're going to use this experience to move on to the real thing, even though it's so hard to believe it right now?
Let that sit with you and think about what you're getting out of the relationship.
Does it make you feel better about yourself or worse?
Do you feel better about yourself when you're with him, or do you feel like you're always trying to be what he wants you to be?
And most importantly, can you see yourself living happily ever after with him?
Give yourself some time to mull those questions over. It's OK if you can't see it right now. I didn't either.
But one day, you will.
P.S.  Trust me on this one; no matter what you're feeling right now, one day you will look back and wonder what you ever saw in this guy who right now means so much to you. Because if he truly was the one for you, you'd still be together. And you wouldn't be feeling this way.
He's not a bad guy, he's just not the right one for you. He knows it, and you know it too.
It's just hard to accept sometimes when your heart is still with his. And his isn't with yours anymore. I know. It's hard. Feel the pain. Cry those tears. And when you're ready, remind yourself it's a gift.
You don't know how much of one, but one day, you will. Really.