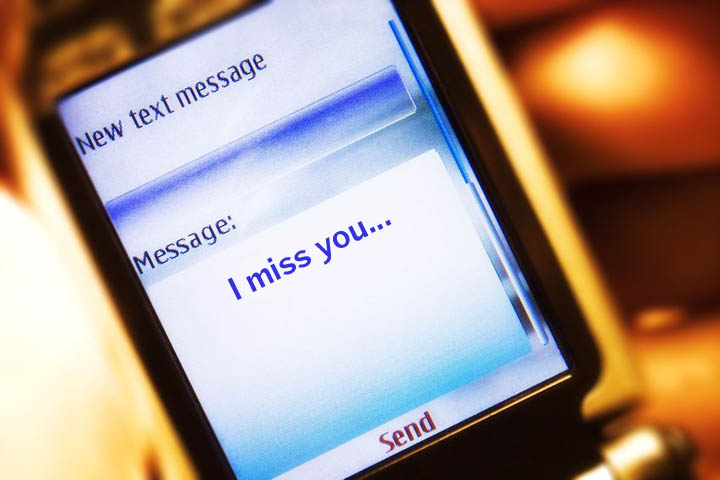 Beautiful Justyne is dating a guy she's really fallen for. She says it seems perfect except for one problem - he told her he thinks she's a bit clingy.
Here's what she told us:
I've only been on a few dates with a guy I have met on Tinder. He is attractive, nice, and treats me like a princess.
He buys me anything I want, takes me to eat, he also drives to me for dates - it's not that far, almost an hour and a half away from each other.
When he's here it's the best time ever. We have a lot of fun together. It seems perfect - almost too perfect? We haven't really opened up to each other because he wants to take things slow.
I've never been In a relationship where we take things slow which is making me feel a little clingy. I text him that I miss him a lot and he told me that I was a little bit clingy? I don't understand how saying I miss you is clingy at all.
I have stopped telling him completely that I miss him but I want to tell him.
I'm just confused on everything. It seems like he likes me... but I feel like I like him more then he likes me - or am I just thinking I like him?
Ugh Jane, I have no clue if any of this even makes any sense but I need your help!
-Justyne
My Response:
There's something we do, Justyne, when we have a few dates with a guy who shows us some real potential.
We get really, really excited!
We start imagining all kinds of future things and we have a really, really hard time staying in the moment and remembering that we've only just met him and we actually don't even know him yet.
Like, at all.
So when he says he wants to take things slow, you don't know whether that means he's gone too fast in the past and has resolved to take things slow from now on, or if this is going to be a red flag around commitment, or if it's about some other reason that has absolutely nothing to do with you.
But regardless of all these details that we still need to fill in the blanks here, there's a tone I'm hearing that's more than concerning.
You're telling him way more than he's telling you. You're invested in this way more than he is. You're initiating with him more than he's initiating with you. You're giving him every reason to question why he doesn't have to do very much at all to have you miss him.
In other words, Justyne, he's got the power here and you're giving all your power away to him. And the problem with that is at this early stage in the relationship, actually before you can even consider it a relationship, you need to get to know this guy a whole lot better before you give away your power like this.
It's not sitting well with me that he feels he can say you're too clingy. Of course he can, but that he's tellling you this is concerning to me. And I also don't like that you're putting yourself out there and setting yourself up for him to say that in the first place. The "Ugh" is that feeling you get when you know you're giving way, way too much of your power away.
I can't stress this enough; you don't know yet if he's worthy of YOU!
That's what I want you to take away from here. More than anything else, don't give your heart away until you have clearly established, over time, by getting to know him very well, that he's worth giving your heart to.
You do this by having real dates (a lot of them) and by experiencing real life with him. This is how you determine if he's real relationship material for you, that you can trust him, that he's on the same page as you, that he's going to do more than just take you anywhere to eat, buy you whatever you want, and drive to see you. Yes, these matter, but they're still only on the surface and they still only show you the way he behaves in the very beginning. He still needs to pass the test of time.
As far as perfect is concerned, honestly, Justyne, I can tell you that you don't want perfect.
Perfect used to be a good thing, but now I see it as a big red flag. Perfect is the opposite of real because a real love relationship is comprised of two real, two very human individuals, and the last thing you want is perfect because no one can live up to perfect.
Not you, not him, not the relationship.
It puts pressure on you, it puts pressure on him, it keeps you living up to an ideal instead of real. That matters. It really, really matters.
Lastly, your line, "...or am I just thinking I like him", sums it all up. You don't really know yet - you can't possibly know yet - because you really don't know him at all. All you know right  now is that you're attracted to him.
That's it.
So until you get to know him very well, treat him the same way you would treat any other attractive stranger. He's just a person who needs to show you he's worthy before you'll give him your heart.
If you keep this mindset, you'll maintain your power, and you'll be the one being chased.
I hope this helps.
Love,
Jane
How about you, Gorgeous? Do you think beautiful Justyne is being clingy? What should she do in this situation? Share your thoughts with all of us below in the comments!