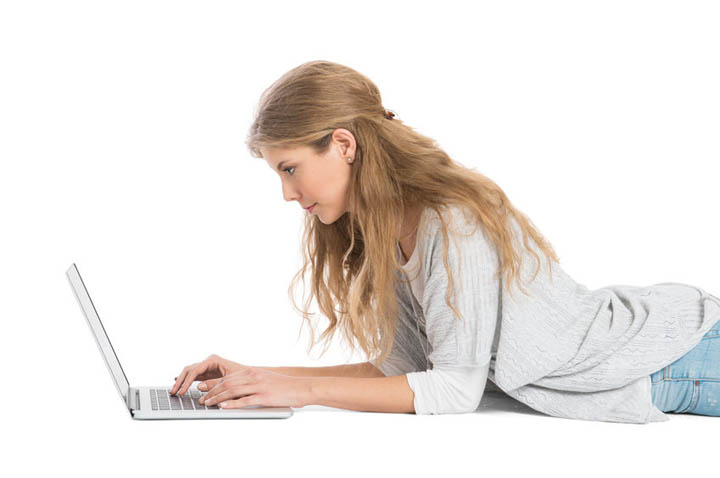 One of our beautiful readers, Kylie, has been dating a man virtually for over a year, but they haven't yet met in person. She's wondering if this qualifies as a real relationship.
Here's her story:
Hi Jane,
I have been  dating this guy for more than a year now  and we are in a long distance relationship. 
We basically never met each other yet the entire time we are dating. Though we do video call each other most of the time and text and call everyday, I don't feel like we are a thing because we are far away from each other.
We have been through ups and downs and it wasn't easy for the both of us but I am amazed how we always tried our best to make things work despite the distance and the problems we encounter.
We had broken up three times but he always comes back to me and he was the one who ended the relationship in the first place.
We were broken up for a month or two but during that period we still have our communication and we remained friends until he decided he wants to get back with me and I accepted him because I love him.
This time he was different though.
He has matured and he does what he says and we don't fight everyday like we used to. He even bought us a couple ring and wears it everyday. But recently, he told me that he would stop wearing it until I come and visit him because he want us to slow things down a little bit and does not want to go fast and assured me that he did not mean it as a bad thing.
Should I be concerned with that and can I really say that we are in a relationship even though we have not personally met yet?
I need help and clarity. I would appreciate your advice and insight on this matter.
Thank you!
- Kylie
My Response:
Hi Kylie,
Yes, you absolutely should be concerned that this guy wants to slow things down a little bit and finds the pace of your relationship as still moving too fast for him, even though you haven't even personally met each other yet. And no, you can't really say that you're in a relationship when you haven't even personally met yet.
I know it's been a year, and it would seem like that would count for something, but without meeting, without actually physically being with each other, without this part, you have no idea who he really is or whether you can actually believe he is who he says he is and presents himself to be.
Even if it's still a long distance relationship there needs to be at least some real, actual personal, physical contact there.
Rings don't mean anything without actions, without real, live in-person actions and behaviors to back up and support everything he's purported to be.
Your words here, "I don't feel like we are a thing because we are so far away from each other", reflect what you know in your heart of hearts to be true. That's your gut instinct talking.
You don't feel like you're a "thing" because you're not really. And yet, obviously, this is even now becoming "moving too fast" in his words, for him.
What does this tell you about him?
Right. You know.
And this is why I'm sure you reached out at this point. It is concerning. So I'm going to give you the confirmation that you already instinctively know.
You say you were broken up until he decided he wanted to get back with you and then you accepted because you love him. That's concerning too, Kylie, because your role is never to wait around, spinning things into something more acceptable than what it is so that it doesn't feel as bad.
I would let him know that you only want to be in a relationship where there's an actual, real life relationship. The kind where you see each other face to face, not just through looking at a screen. The kind where you get an actual sense of each other, live and in person, where you can see who each other actually is.
Look for how he responds to that.
If he agrees that this is what he wants too, then the two of you will figure out some way to meet. You'll both want to. And you'll figure it out no matter what challenges have kept you from getting together in person before now.
And if he doesn't, that speaks volumes, Kylie.
Actions are what you're looking for. It doesn't matter how well you communicate if you can't do it in person, if you've never personally met.
Your gut instincts are right on here, because if you have to ask someone for this, even that is telling you a lot.
Trust yourself. Believe what you feel.
You're beautiful! And you deserve a real life relationship.
Love,
Jane
What do you think Kylie should do in this situation? Share your thoughts with her and the rest of us below in the comments!