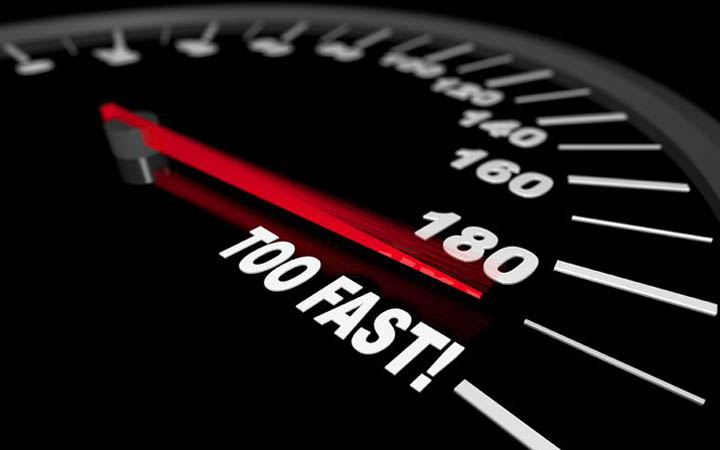 Beautiful Ollie writes in to tell her story of her boyfriend who came on very strong in the beginning, but now wants to take a step back and slow things down.
Here's what she wrote:
I am a single mum of an 8 year old.
I met this guy for a coffee 2 months ago (we're both in our late 40's). We talked for hours, I never felt so comfortable and connected with someone, it was incredible.
The same afternoon, he came over to my place (I invited him) to show me some of his legal documents as he is in the middle of fighting custody of his children with his ex and I work in the legal area. He just needed to understand some forms.
While I was going through the documents, he played with my daughter. They had a blast together.
For the following days, he would text me first thing in the morning, ring me midday to see how my day was going, texting me before going to bed for a chat and goodnight. He popped by once or twice a week to say 'hi', play with my kid and have coffee with me.
He always brought a few little things, i.e. cakes, sweets or toys.
He'd then spend at least an hour with my child watching cartoons. A couple of times during the first 3 weeks he said he loved us. When he came over once or twice a week, we sat talking, he would look at my eyes and hold and stroke my hands.
He then gave me lingering hugs and kisses on the head and the cheeks. The last 2 weeks he came over, we sat on the couch together watching football. He would reach for my feet and stroke and massage them. Then we hugged, I rested my head over his shoulder and he held my hands, stroking my head and arms then this time. He held my face towards his, looked me in the eyes and kissed me, gently first, then passionately.
Since then, we could not stop kissing and hugging. I never felt such emotion and passion in my entire life.
10 days ago, he came over late after his Bible study. I made him a cup of tea, we sat and hugged on the couch which progressed to lingering passionate kisses for 3 hours in between hugs. This almost escalated to something else but he got up and said he felt so bad, he should show me and my daughter more respect.
He said he did not want everything to be based on physical and that everything was happening rapidly. I wasn't complaining, I loved it. Even when he was saying goodbye, he could not stop looking me in the eyes and kissing me, it was difficult.
The next night he rang and requested to slow the pace, that he felt strongly for me and that something takes over him when he sees me and he loses control so he suggested to keep seeing each other but only in public -  i.e. church, restaurants, our kids doing activities together.
Even his texting or phone calls have slowed down and be friends first as he did not want to stuff anything this time like he did in his past relationship when he rushed things. I haven't seen him all week but we met at church last night then took the kids to McDonald's.
He hugged me and said I smelled nice but it was a friendly hug and kiss on the cheek.
It's killing me inside, I feel sick and could not sleep. I never felt for anyone this strong in all my life in such a short time.
What do you think I should do so I don't lose the guy and manage my health and sanity?
Please help me, I am dying!!!
Thank you.
- Ollie
My Response:
Oh Ollie, this is a man who's rushed in way too fast, proclaiming his love for you after only 3 weeks, and then when reality catches up with him – that he can't control himself physically, that he moved everything along more quickly than was sustainable for him - he pulls back.
It's not you, it's him.
He set the pace, he hurried everything along, all you did was get caught up in it with him.
The reason why it aches so much for you, is because you believed him, you took him at his word, you trusted him before he proved to you that he was trustworthy. You couldn't have known that he didn't have the follow through, that he would show you that he hasn't figured out how to find a balance, instead of one extreme or the other.
Give him the space he's taking. Separate out the part that feels so personal to you, the part that has you not eating, not sleeping, feeling the equivalent like you're dying. You're not. You will get through this, too.
But there's one other thing I want you to do: Don't pretend nothing has changed. It has.
You sense it, and he knows it. Don't be afraid to acknowledge your own feelings here. Tell him that you're sensing a change in him. That slowing things down is fine with you, but it's looking to you like that means two different things to each of you and you want to be with someone who knows what he wants, who's on the same page as you.
If that doesn't open up a conversation that he's willing to have with you, then that tells you a lot about this man.
The most important thing to remember here, is that there's something that happens in the first 3 to 4 months. This is the honeymoon stage for so many men. They love this stage. They can promise the world, profess to anything, and make everything so wonderful, so incredibly, magically, connected for the both of you.
But somewhere in this time frame comes the reality check. It sounds like his was that night when he realized he wasn't capable of controlling his physical actions and that physical attraction to you the way he wanted to.
That was his reality check.
What a man does with this piece of reality tells you everything. If he pulls back, like your man did, it gives you both a chance to weather it by slowing things down, allowing him to pull back, but not enough to end the relationship or leave it on life support.
It sounds like he doesn't know how to do this and you want it to continue.
Get clear, see if your safe words allow him to open up enough to talk. Otherwise, give him that space, and in the meantime, keep living your own life.
He's not out, but he's certainly not up to the level you need him to be and only time will tell if he's capable of being that at all. But you, Ollie, you deserve someone who is capable of that, who can be real relationship material, who can take responsibility for his own actions and be the man that you so deserve.
Whether or not that's him remains to be seen, but either way, you're so much better off knowing that now, and not months, years, decades, down the road when you've invested so much more of your beautiful heart and soul!
I hope this helps, Ollie.
Love,
Jane
What do you think? Should beautiful Ollie give him the space he's asking for, or should she let it go and move on? Share your thoughts and words of advice and/or encouragement with her in the comments below!