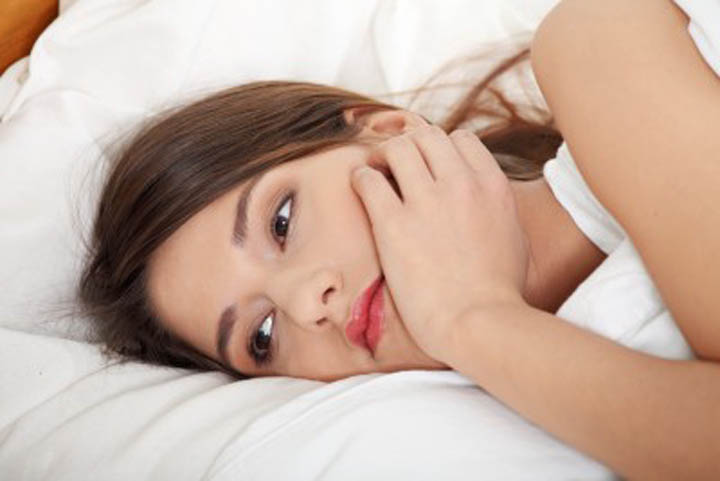 Our beautiful friend, Fome, is afraid she's chased away her guy by becoming clingy, needy and acting desperate. Has she?
Here's her story …
Dear Jane,
I just recently found your blog and it feels like every single topic you have addressed, you are speaking directly to me.
I recently got introduced to this guy through a mutual friend, around September this year. He stays abroad so we haven't met physically. We Skype everyday.
We hit it off immediately.
We both knew we wanted something serious. After about a month of talking everyday. We were already making plans to see. We talk freely about the future, settling and all.
I really like him.
When we first started. The calls were a lot frequent. We could Skype for 10hrs at a stretch on a work free day. It was beautiful.
Then later the calls began to reduce.
I started feeling like something was wrong. I confronted him, he assured me everything was fine, hes just a little busy.
Instead of giving him a little space. In my head I started cooking up stuff. Crying becoming clingy, needy and acting desperate. He says I am behaving like a child and he's starting to see me for who I really am.
We had planned for me to travel to the country where he stays in February next year to visit.
I think I have overdone it and he's beginning to feel differently about me.
Have I completely chased him away? What can I do to gain my self respect again and make it right?
Please help me
Fome
My Response:
Dear Fome,
I'm so glad you found your way here.
It's no wonder you feel like I'm speaking directly to you, because I could have written such similar words to yours in a time not so long ago.
You're not alone.
When everything begins with that magical beginning and he's so very attentive, so happy to talk so freely with you, and then suddenly, there is that change, and we're triggered on so many levels.
Instead of going with the flow, instead of giving him that space you speak of, we go to that opposite place.
Overthinking. Analyzing. Creating stories in our head. Cooking up stuff, as you say.
Yes, we do act like little girls – scared little girls – responding to the prospect of rejection and abandonment in the only way we know how to. Not very gracefully. Not  in a self-respecting way. Not in a way we're proud of.
But sometimes, in the only way we can.
Yes, he is starting to see you for who you really are. But that's nothing to be afraid of either.
It only reveals what's been hiding underneath, afraid to come out, afraid to be seen. We can only keep that part of ourselves hidden for so long before she makes enough noise for us to see her, to notice her, to see that she needs something from us.
It's that little girl inside who gets triggered when she senses there's been a change, when she feels out of control, when she feels like she might be losing this best thing she's found. If it wasn't now, it would be another time down the road because this isn't a part of us we ever want to see, let alone admit to.
We're ashamed to admit we have this side of us. After all, it doesn't fit with the image we've so painstakingly constructed on the outside of us.
But this is exactly why it's happening now! Before we go any further with this facade. Before we miss out anymore on the rich experiences of life and love when we bring this part of ourselves to the surface so we can do the work we're being triggered to do, no matter how much we don't want to.
Stand up tall, Fome. Stand in your beautiful, radiant power.
It's there, deep within you.
It's never, ever too late to make it right with someone who's truly right for you. Give him that space. Let him come to you. This is your time to discover you.
Go out and give yourself a pampering like you deserve. Whether it be a new outfit, a new haircut, some kind of spa treatment, or a day out doing something you've been putting off doing for you, go do it.
Show yourself you're special. Show yourself what you deserve. Feel your beautiful feminine essence come alive within you. Maybe even some pretty lingerie for your eyes only right now. Not yet for any him.
And then find a beautiful pen that feels pretty in your hands, and a journal or writing pad that you can picture yourself writing on as well. It's time to bring out the little girl and allow her to take the stage.
Literally, and figuratively.
The world's your oyster, Fome. Where do you want to take her? What does she want to see? What does she want to do? Who does she want to become?
Write out her dreams, her fears, the life she longs to create for herself. Take her dancing, take her to shows, take her out around children and animals and all kinds of nature. Allow her to let down her hair and be true to herself and see that the world doesn't pull back around her because she's too much or not enough.
We have to find the ones who want us, not the ones who we want to make want us.
We have to be open to being loved by the ones capable of loving us, not the ones who we have to make love us. How can we come across to someone else as something of value if we don't first value who we are, including all the things we call our flaws, our weaknesses, as well as our assets?
How can we give off the energy of being someone who's beautiful, confident, and radiant if we have no idea that we intrinsically are?
We live a lie that we fight so hard to protect when we're only focused on keeping the truth out about who we really are. We don't have to hold on so tightly if we recognize that we don't want someone we have to corral into our lives, we want the ones who freely want to be there.
No matter how much we want the ones who seem to hold the key to our happiness, we need to become open to seeing that the ones that scared little girl inside wants, may be someone entirely different than what the beautiful, radiant, confident woman wants when she's soothed the little girl enough for her to calm her fears.
It takes time to get to know someone, Fome.
Don't be afraid of time and space. You haven't even met him yet. You don't know yet if he's all that you think he is or all that he says he is.
You want someone real.
Someone you can say, "sometimes I get scared" to and not worry about him running away. This is why it's so important to build relationships slowly, so that you can say these words when they're naturally appropriate, not before we know if it's safe to say them.
If there's more to come with him, there will be.
But if this is a deal breaker for him, let him be who he is and do what he needs to do. He'll see the you who's going to emerge from within as you take care of this little girl inside you.
Do it for you, not for him. You're doing the choosing and you only want someone who has eyes and a heart to love and adore the real you!
Love,
Jane
What about you? Ever been here before? Share your thoughts with Fome in the comments. Sometimes we can see so clearly what's anything but clear to someone else.