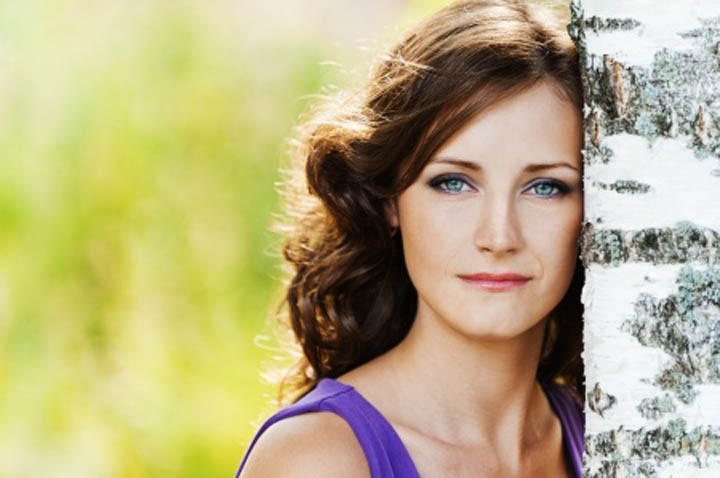 One of our gorgeous readers, Nate, is questioning the relationship she's in.
Here's her story:
I've been in  a relationship with a man for almost 3 months now.
He doesn't text or call, I'm always the one initiating communication. I spoke to him about it and he said that he's not a text or call person, the only person he calls is his grandma.
This guy is a graphic designer and always active online, twitter and Instagram but never checks up on me. When I do, he takes forever to reply to it.
He tried to call after my discussion with him but here's another issue, his call is always very official - like how are you and have a good day.
The only time he said something nice is when we are having sex or making out, those are the times he says he loves me.
We see each other once or twice weekly and he always want sex but sometimes I refuse. I once asked him if he really wants me to stay in this relationship; he flipped and said I have low self esteem. I'm a 33 year old business lady and confident, I like communication with my man not 24/7 but sometimes.
I'm tired of thinking, don't know if I'm in a relationship with him or with myself.
- Nate
My Response:
Oh Nate, please stop initiating everything with this man. All of it.
That's the single biggest answer you're going to give yourself. If you stop, he has a choice. He will either pick up the slack and start initiating contact with you, or he won't. It really is that simple even though we all have so many ways of making it seem more complicated than this.
If you want someone who communicates with you beyond using you when he wants sex, don't choose someone who only initiates contact via text or phone with his "grandma".
No matter how endearing you may find that, it's not enough and every part of you knows this which is why you're reaching out here in the first place. You deserve so much more than what he is willing to only give to his "grandma".
If you ever have to ask someone if they really want you to stay in a relationship, you already have your answer. You ask because you're hoping to get something different than what has already become obvious to you.
But don't ask. It can't make you feel better, really. Not when you already know. Not when any words to the contrary would only be him paying lip service to something he isn't backing up with anything real.
No, you're not in a relationship with him. You're a convenience to him when he wants something – namely sex – from you. And he's not even initiating contact for that.
Here's what I want you to do, Nate. I want you to get to know that confident businesswoman known as you. I want you to find out who she is underneath the labels, the titles, the things you've been told about yourself.
What she all about? What's she capable of?
I want you to find out what makes her confident underneath what everyone else sees on the outside.
What do you really want in a relationship – apart from what you've been told you're supposed to want? What do you actually desire? What are your must haves, what are your deal breakers?
And most of all, I want you to look at what breaks your heart wide open enough to let a little bit of someone special in. I suspect it's not this guy, or whatever he seemed to promised you, but something bigger or deeper or more than what you've learned from him and others before him.
You see, it's easy to just find someone to be with, to have sex with, to have boyfriend/girlfriend status with or even get married to if those are your goals.
But if you want something deeper, if you want to have something real with someone who shares your goals and dreams, you have to first go deeper to figure out what you actually want, not just what you're supposed to want.
When you have that kind of clarity and the passion behind it to refuse to settle for anything less – that's what you'll find, Nate.
Not more confusion, not more confused men who make you feel confused yourself. But something real. Something that you'll already know the answer to by how you feel and how he treats you without having to ask him that yourself. You deserve nothing less!
I hope this helps.
Love,
Jane
What are your thoughts? Please share your words of advice and encouragement to gorgeous Nate in the comments below!