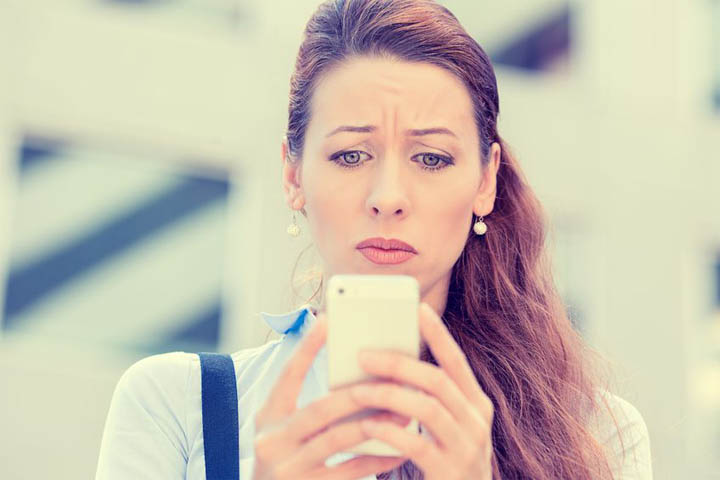 Beautiful Melanie is feeling "dazed and confused" (her words) over whether she should choose commitment or chemistry.
Here's what she wrote:
Hi Jane,
I have been following your program for several months now and read many of your stories. I have followed your advice about an ex-boyfriend (who moved and is now long distance.)
We tried to make things work for the last year as long distance, but he had an issue with being alone and also is going through a divorce for 3 years that is still not final. He has been unable to commit to anything at this point.
We were together for a year, then he had to move for work a year ago. He lives 3 hours away.
He has broken up with me 3 times in the last year - mostly because he doesn't want to be alone & I can't move there. I am divorced with 3 kids (2 are still at home). He has been divorced twice.
Since he wouldn't commit, I started seeing other men & told him I was doing so. In the last few months since we broke up, I started seeing someone else who has now told me that he is in love with me and wants to commit to a future.
Now, my ex has started coming back around, making the effort, telling me he misses me and still loves me. What a problem!?
I've never been in this position before. I have two amazing, solid men with great careers.
The new guy has been amazing to me and has earned my trust and respect. But I don't have the same feelings for him that I did for my ex from the first time we met. I am not as physically or emotionally attracted to him - but all check marks are much higher than my ex in other areas.
He wants to be a stepfather. He wants to get married. He was married for 22 years and has been divorced for 7.  He is very successful and spoils me in ways that my ex never has. He wants a commitment long term and is willing to give me that.
I worry if I commit to him, knowing I don't feel the same strong feelings I feel with my ex, then maybe I'm settling? My only other concern with him is that he is only here in town short term for work, but he says he will stay here long term if we are together. He can work from anywhere.
Should I break up with someone I truly love who can't commit and choose someone who can, but I don't have the same emotional and physical chemistry with?
UGH!?
I would love to know what other women think.
I'm sure most people would say to follow your heart, but my ex has hurt me so many times. I don't know if I can trust him with my heart again even though he's trying to earn his way back in.
My ex has been making major changes and is trying to show me that he is now ready for a relationship.
He is still not in a position to commit to anything long term until his divorce is final, but has made some major changes lately and wants me back. We have had such a strong connection and loved each other since the day we met and have always had an amazing relationship.
The only key issue is that he can't commit long term TODAY. He is still having PTSD from his ex-wife and the divorce, so the timing isn't great.
Is he the classic "Someday guy" that you warn about? Am I making a mistake to follow my heart and be with someone who might not ever commit?
Why do I feel like I'm "settling" for someone else if I choose the current guy instead, knowing I don't have the same attraction to him?
Maybe I can't completely feel physically and emotionally attracted to the new guy if I still have those feelings for my ex?
I'm so confused, but cannot continue to date both of these men. I need to make a decision as they both want an exclusive relationship at this point.
So now, I am the one who is not committing and trying to decide which man is best for me long term.
Any advice on this one?
Thank you,
Melanie
My Response:
Yes, Melanie.  He's the classic "Someday" guy I warn about.
The not wanting to be alone but not being able to do anything about it (like commit!) The classic victim of his circumstances. The one that just needs to be loved like you know you can love him to help him find his way.
But for how long? And at what cost to you?
Oh Melanie, listen to your heart. Listen closely to what it says.
It spins a story that we want with every ounce of our being to believe. That he'll eventually come around and commit if we wait around patiently enough for it to bring about that change. That he just needs to see he can trust us. That he just needs one more thing from you and this next time will be enough.
Your heart wants to believe this because it believes love can conquer anything. But what gives love its power is the power we give it to do something in our lives.
If you're the only one giving it this power and he's not, love will come up against that wall with him, too.
He has to be willing to let his heart be seen, to allow his heart to be open enough to receive that love. As long as he holds to his stories of why he can't, of all the reasons he's the victim of a cruel joke love played on him before, he can't move forward with you.
And ironically, Melanie, this may be the same for you. You can't move on until you see your ex for who he is.
A sensitive, kind-hearted man who's stuck in his stories he can't see, stuck in the possibilities that he doesn't feel he will ever have, and the lack of motivation to make something work that somehow doesn't feel quite right to him.
The irony is the parallels both of you share.
I do have some advice for you: I want you to follow your heart. But not the way you're probably thinking.
I want you to follow your heart and choose someone who can give you the reality of what your heart dreams of. What you really want.
I want you to choose to not settle for anything less than someone who is capable of giving you reality and not just pies in the sky. I want you to not settle for less than the commitment you truly want.
Yes, you've got dreams. And yes, your ex could pursue them with you.
But is he? Will he? Does he have an actual plan?
You know he wants to, and he's say he would, but his actions clearly show you otherwise over and over again.
That's what I want you to listen to.
For all its dreams, your heart wants what's real. It craves real. And real isn't in the form of promises broken or reasons given for all the potential in the world, over and over and over again.
You can't possibly see this new man in front of you until you allow yourself to see the reality of the man behind you.
You can't. None of us can.
See him for who he is – and who he isn't – and you'll open up your eyes to see whether you want to choose this new man for reasons that have everything to do with him, and nothing to do with your ex.
He can't compete with potential. He can't compete with a dream. With an idea. He can't compete with the hold these have on you.
It's not about him, it's about unfinished business, it's about who he represents. It's about past broken dreams. Not him, he doesn't have your heart, Melanie. It's what he represents to you that keeps him deep in your heart.
Let go of those, and he doesn't have to. He'll stand apart by his own qualities.
And then you will see your way clear to choose.
Hope this helps.
Love,
Jane
What do you think beautiful Melanie should do in this situation? Share your thoughts and words of encouragement with Melanie and all of us below in the comments!