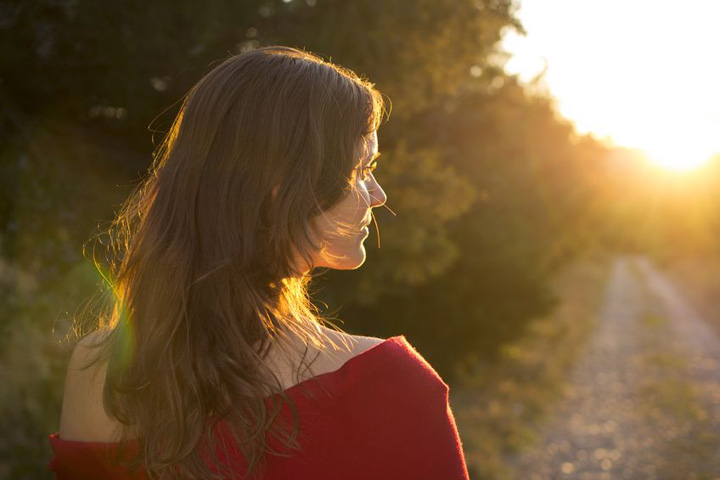 One of our gorgeous readers, Angel, is trying to move on from a relationship with a man who won't commit.
Here's her email:
Hi Jane,
I've been reading a lot of your blog posts for few days now, some of them I read few times too. Here's my situation that got me all confused:
I am a single mother of 2 teenagers and I am having a Long Distance Relationship with this guy from another country for 11 years now. He's working in my country on a flying in and out basis. I only saw him when he was on his way in or out from where he works (in another island).
I know this was not ideal, but we were so clicked and compatible for each other. We could talk about anything, shared so many similar interests and hobbies, basically it's a perfect relationship except that he doesn't want to have a commitment.
He said that to me 3 years since we started the relationship, and caught me by surprised.
He's never married before and he's 12 years older than me. I thought I would wait around, see if he will change his mind because we love each other so much. At least that's what he said. Since then our relationship started to get on and off.
I tried a couple of times breaking up with him so I could pursue my dream, that is to have someone who would want a serious commitment whether it's in the form of marriage or long term relationship.
But we ended up back together again and again.
Last couple of years ago I found out that he was deceiving me by having an affair with someone younger than me and it lasted for 3 years behind my back. When I confronted him, he said it was just physical attraction with no feelings attached.
So I forgave him and we were back together again. But deep down inside, I have difficulty to trust him again. And I feel like I've been walking on my toe, busy trying to please him so he wouldn't leave me, etc. That makes me really unhappy and not myself.
I am losing my self esteem, overwhelmed and so on.
Then I started searching the internet to find out how I can deal with my emotion. That's when I found your blog.
So last week I finally made up my mind that it's time for me to let him go and move on. I told him that I no longer want to continue this relationship. Because it's all for him, what he wanted, but it's not mine and not what I wanted. I also told him to never contact me again cause it will be too hard for me to move on.
I even wrote him an email to say goodbye.
But it's not as easy as I thought to break him up. He started begging and pleading me to stay, maybe just take a break but come back to him again, that it would be too hard for him not to talk to me or see me again, and so on, and so on.
I am getting confused, he said it was not me...it's him that's having a commitment issue, and he said he couldn't help it. It's like a phobia or something.
And until today, we were still talking about this without any solution at all. I want to walk away from him, at the same time I feel sad that he is desperately talking me out not to breakup.
What am I supposed to do?
I love him so much, but at the same time, I am unhappy in this arrangement. I don't want to hurt him and it devastated me to see him like this. He was never really good in showing his emotion, and this is the first time I saw him break down.
Please help me, he's like a drug to me, getting me addicted and I can't get away from it.
Thank you so much for taking the time to read my email.
- Angel
My Response:
Dear Angel,
All the way from Indonesia!
How honored I am to receive your letter and that you found your way here! Wow, we are more alike than we are different, regardless of what part of the world we find ourselves in.
What strikes me most about your email is that this is always the way we do things – we try to find a way to fix something, to make it work, to make it better, to  - as you put is so well – "to find out how I can deal with my emotion".
The reality is, Angel, that the reason why we have these emotions hanging around so uncomfortably like they are is because we're with someone who triggers us like this. Someone who brings up these emotions that come up in us. Someone who leaves us feeling like we need to walk around on tiptoes, trying to please  the very ones who have no place in our lives, but who we defer to because we somehow feel we need them there.
And so living like this, being like this, is such an unnatural state of being and living for us that we can't help but find ourselves unhappy and not ourselves.
We know so much  more than we think we do. And it's our gut instincts that are crying out to us to listen to what's really going on, to hear and see the reality of how we're being cheated on no matter who he is or what he promises or what we believe is possible if we can just prove ourselves worthy enough of him.
Wow.
Do you see that?  That's the only time this happens. When we're with someone who triggers us like this. When we're with someone like him.
He is right about it being about him, and his own issues, and it being a commitment thing. But what he's not right about is expecting you to live your life like this any longer when you've already spent the last 11 years of your life living exactly like this.
And so this confusion you're feeling has nothing to do with you, but everything to do with him.
Of course you're confused when his actions for the past 11 years have shown you one thing and now his words are telling you something different. You know what you see, you know what you've lived, you know how it's felt to live like this for oh so long, you know so clearly what anymore time spent living like this with him is going to be like for you!
This isn't about what he wants; this is about what you want, and what you want is a real, loving, committed relationship.
But I have a feeling it's such a foreign thought to go against what he wants, to be the one who says no, to be the one who puts a stop to this, to be the one who takes a stand and refuses to compromise your strong stance here on what you will accept for yourself and what you absolutely will not accept any longer.
You're disrupting what works for him, Angel. You're interrupting his plans. You're forcing him to take a look at himself in light of the reasons why you are saying you can't do this anymore.
Of course he doesn't want this. Of course he's going to beg you to stay and promise he can be different if you only give him more time.
But does anyone really need any longer than 11 years to figure out the truth about someone?
That's a long time, Angel. That's a lot of years to lose yourself in someone like this. That's a lot of years to learn to defer to someone else and how they feel and forget about you and how you really feel.
My guess is there's some relearning about things like loving yourself and putting your own needs first for a change, and finding out who you really are without the tip toes, without the pleasing, without the proving yourself enough so that someone will change. My guess is this has been a long time coming even if it seems so new.
There can't be any resolution because he's not saying he's going to change.
He knows he can't. He knows he doesn't have to. He knows he doesn't need to. He just doesn't like that it's going to change and there's nothing he can do to stop it because it's not worth it to him to change.
Keep with your plan that you feel so strongly about. Go and live your own life now. Be happy.
That you're unhappy in this arrangement says it all. That's enough. Don't worry about hurting him. He's hurt you enough already. Especially when he cheated on you.
Cheating is cheating even if it's just physical. It's still cheating.
And if he's really hurting, if he's really going to do something different than he's done the last 11 years and actually going to change, you'll be the first to know. But being with someone who feels like a drug, that you're addicted to, isn't a healthy way to live for anyone.
He doesn't represent all men. Or even a fraction of men.
If he's serious about being with you, he knows exactly what he needs to do. No confusion there.
As for you, this is your beautiful life to create for yourself. Go get happy. Go get healthy. Go find that beautiful, confident, radiant you. She's in there, Angel. She's who you've always been. Go get her and don't stop for anyone who can take or leave you ever again.
He's going to do what works for him. Now you're free to find what works for you.
Love,
Jane
Do you have any other thoughts, advice, or words of encouragement for our friend Angel? Share them with us in the comments!