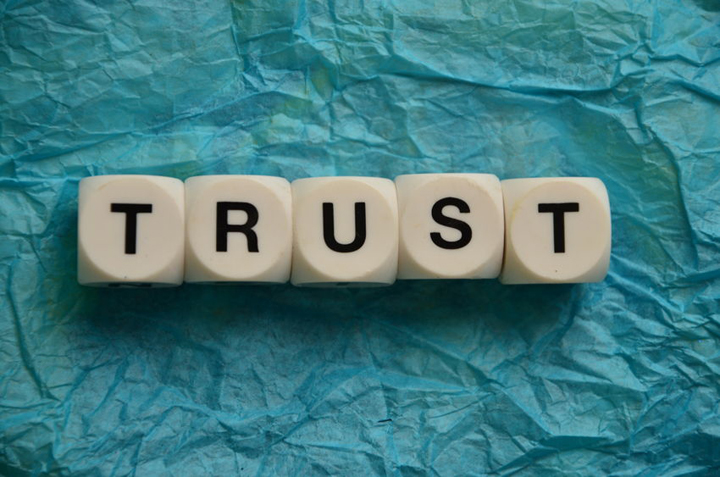 Our gorgeous friend, who has called herself Miss J., has been in a relationship with a great guy for around three months, and things had been going great, but now things are starting to change.
Here's her story:
Hi Jane,
First let me say that I love your site! I have a few articles that I have saved and refer back to regularly to save my sanity! You're a life saver. Now for my question....
I met a great guy back in December and we were immediately infatuated with each other.  We talked everyday and wanted to see each other all of the time and did. We both admitted to have trust issues but also stated that we were interested in being in a committed relationship! Yay!
A month into seeing each other he told me he wanted to advance in our relationship and wanted to be with me in every way. We have both been burned in the past and still struggle with it but he told me how much he loved our communication and how he loved how he felt when he was with me. Exactly what I wanted to hear!
Finally I felt like I could exhale. 
Fast forward to today...he has a few close friends that have been betrayed by their wives or girlfriends and it has brought all of his trust issues back to the surface.
The last few weeks he has admitted to wanting to see me but being in a mood because of the things that he has witnessed lately coupled with his own past experiences doesn't make him the best company. He even said that he wonders if he'll find a good, sane woman to settle down with.
I am floored!
What does that mean he feels about me? I don't know what to do. Is this relationship doomed?
Thanks for your help.
Miss J
My Response:
Thank you for your kind words, Miss J. I'm so glad my articles and posts are helping you.
Oh what a question  - Can I trust his words?  It's the one we all want to know!
Time, Miss J.
It takes time to trust someone. It takes time to hear the actions and the behavior that supports the words. And what you're finding in this time is what's real. So much more than the words themselves that he loves your communication and loves how he feels when he's with you, it's the way that he lives that out that tells you everything you need to hear.
So here you today are at the three month point and something seems to have changed.
He's in a mood, he's got some valid reasons or excuses for why he's not the best company right now, and he's saying things that sound very different from what he was saying just a little while before.
And then the words that say so much, he's wondering if he'll ever find a good, sane woman to settle down with.
Wow. I would be floored too.
Take a step back here, Miss J. Look at all this as information and nothing more than that. Take out all your emotions for just a moment and look at the facts here.  This is what you know.
He said some exciting things in the beginning. Things that gave you reason to believe he was ready for more. Of course you were so excited!
But now you have more words. Words – and actions – that are giving you some additional information that you didn't have before.
What are these new words telling you? What are his latest actions showing you? What does his behavior overall tell you? And most importantly of all, what does your gut instinct tell you?
Because a man who says he wonders if he'll find "a good, sane woman to settle down with" either doesn't know who he's talking to – in which case you can inform him that you're a good, sane woman just like the kind he's talking about, or he wants to make it clear to you that this is really something he's wrestling with – in which case, you can ask him to clarify this statement because you don't quite understand it.
You have every right to know.
You have every right to let him know what you're sensing, what you're feeling, and what his actions seem to be telling you here.  You have every right to let him know what you're looking for and whether this new pattern you're noticing of where he's at now is working for you or not. But whether or not you want to exercise that right is only something you can know.
Yes, you can bide your time, and keep living your own life, letting the chips fall where they may, but not all of us can do that.
If there's one thing I've learned through my own experience of quietly waiting for what I usually sensed in my heart to be true, if I'm getting the sense that the writing's on the wall and I'm looking for answers everywhere but directly from him, it's time to find your own answers.
From him.
Life is only as hard as we make it, Miss J.
But oh how hard we can make it when we forget this part, when we forget that love between two people on the same page is the opposite of complicated and confusing. It's the only way real love is meant to be.
I hope that helps.
Love,
Jane
What do you think our gorgeous friend Miss J should do in this situation? Tell us in the comments!