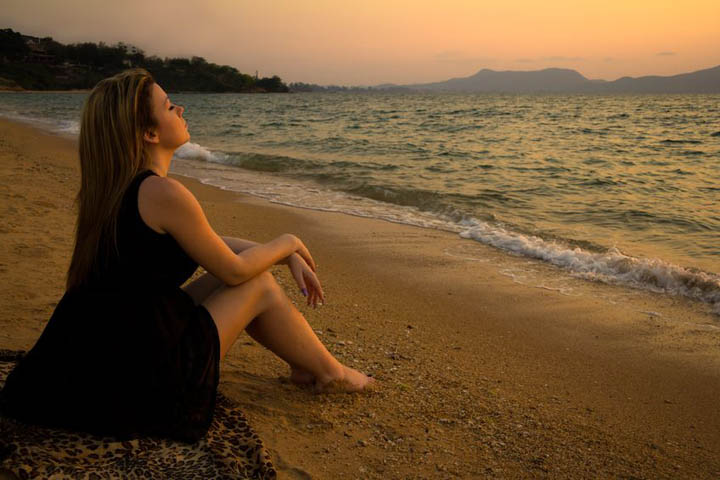 Our gorgeous friend, who has called herself "Undecided" is in a relationship with a man who doesn't want a commitment.
Here's her email:
I have known my male friend for 5 years. We were both separately married but 18 months ago my friend separated from his wife of 12 years and 6 months ago my husband passed away.
We have since then been good friends not just acquaintances.
He is a very understanding warm lovely person. We both have a disability child and both are very similar. So we understand each other.
My friend has been through two marriage breakups and I can understand why he doesn't want to commit as he doesn't want to get hurt again. I'm still getting over my late husband so I can't commit but some day I would like to have that commitment but I have to look after my children first.
I'm giving myself 5 years to get over my bereavement. I'm hoping this will be enough time for him to change his mind.
What do you think?
- Undecided
My Response:
I chose your letter today, Undecided, because there's a deeper message behind the answer to your question that can be life-changing if you understand it.
It's about a mindset.
You see, the person you're with is the person he is. Looking ahead at what he might become, at what you can see he's got the potential to be or at anything else other than the person he shows you right now he is, only takes you deeper into your own fantasy and further away from the reality of what actually is, as shown to you by how he behaves.
You have two options.
As in the case of the guy who says "I'm  not ready yet, I don't know why, I want to feel more", or whatever else he wants to say, you can believe him and decide if you can live with this reality and then make whatever decision you need to based on that reality.
So you decide to stay and wait it out because the positives of being him outweigh the negatives of not having him in your life. Or you choose to move on to make yourself available to someone else who is ready for commitment now, when you're ready to. In essence, you choose based on this current reality.
This is what being on the same page is all about.
Here's your other option.
Same guy. Same words. He's not ready. Once again you believe him because we're learning we need to believe someone when they tell us and show us who they are! But this time, instead of staying and waiting it out or choosing to move on, you choose another option. To change your mindset instead.
So instead of taking any of this personally – this being his not wanting to commit, you change this idea of waiting for a commitment in your own mind.
Instead, you change it around and keep it light. You add some humor, you don't take him so seriously, you see him for the very human being he is. In a sense, you detach from the idea that you can change him, and you enjoy the person he is.
Now if you try to do this and it's leaving you resentful, angry or frustrated, then you know this isn't working for you and you're not being honest with yourself. This won't work if you're only pretending it is.
Here's an example: If you feel more like you're only a convenience to someone or they don't take you seriously, show him that you respect yourself enough to refuse to be with anyone who doesn't take you seriously.
How? By taking yourself seriously. It's where any and all change begins. By how we think about ourselves. Start there. If he wants all the benefits of a committed relationship without the commitment that you want, tell him playfully that you're all about benefits, but not with a commitment.
When you take yourself seriously, when you adopt the mindset that there's nothing "convenient" about you, that you're a committed relationship type of woman who won't settle for anything less, you'll give off the energy that supports that truth. And in turn, you'll find him either rising to meet your terms, or it will become so clear to you that he can't, and you'll find yourself instead attracting someone who can.
The key is to do this in a way that's authentic and real, because you don't have to ask for this, it's simply who you are. You're not trying to change him because you understand it's not your role to change anyone, but something will change between the two of you simply because you've changed your mindset!
Not because you feel you have to fight for it or because you don't deserve it, but because you've embraced the fact that you deserve nothing less than a loving, committed relationship.
Erase from your mind even the idea that it's possible for someone not to commit to you and you'll find you get exactly that. It's the groundwork you're laying here. The foundation for that man who wants a committed relationship with you, to find his way to you.
When you become crystal clear of this fact, he'll find his way to you. Either in the form of the guy you've already got, or someone whose path hasn't yet crossed yours. Either way, you win.
This is the mindset change we're talking about. It eliminates the need for waiting for anyone or anything ever again and sets you free to live your own beautiful life, releasing you of being dependent on what someone else does or doesn't do.
And that changes everything.
Love,
Jane