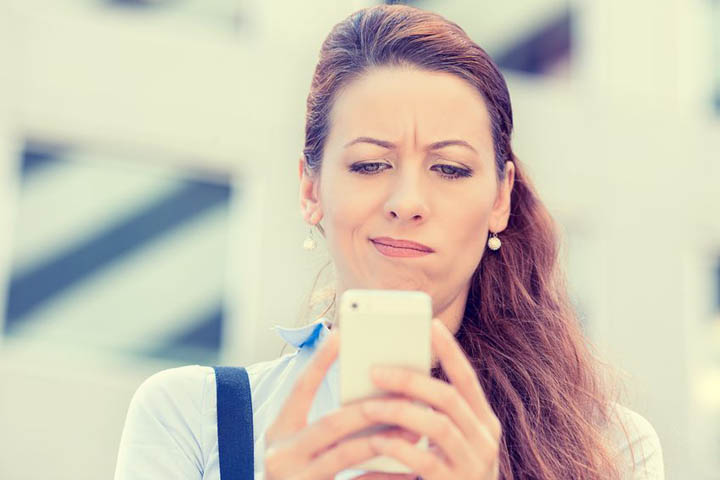 Our beautiful friend, Jordan, was excited when her boyfriend of over a year asked her where she thought they were heading. But then his response has her more confused than ever and she's looking for some help!
Her story:
Hi Jane,
I've been getting your emails for quite some time now and I love your advice.
I met my boyfriend a year ago (today) and it's been an interesting journey so far mainly due to his job - he is in an elite group of the US Special Forces so he is constantly gone, sometimes little communication, a month trip here, 2 months there, etc. Currently, he is on his first six month deployment.
I think he's had a lot of time to think over there and is usually not an emotionally expressive guy so I was really surprised when I got a text from him yesterday asking "where do you see us headed in the future?" (we can't talk on the phone - only text right now so that is why he didn't call).
I was 100% honest with him.
I told him that after our second date I called my mom and told her I found the guy I am going to marry, and I still feel that way.
He only replied "Wow, that's heavy... and quite flattering," and said he wants to be with me, but can't say yes or no on the marriage thing yet and that he wouldn't want to get married until 1-2 years from now.
I asked him why he asked me about the future and he said he "Just wanted to gauge where we are".
I thought it was sweet and thoughtful, especially coming from someone who doesn't typically share a lot of feelings, but now I'm more confused than ever and have so many questions.
Should he know by now that I'm "the one"? How long does that take? Is there a timeline on that sort of thing?
Don't they say "you know when you know"? Should I take this as a sign to move on? I'm 29 years old and feel like time is ticking away.
I feel like he wouldn't be going through a 6 month deployment with me if he didn't see a future, but if he's telling me he doesn't know about marriage yet is that him really just saying.... I don't see marriage with you? Or I need more time to figure this job/relationship balance out?
Help!
- Jordan
My Response:
Dear Jordan,
Yes, he should know by now.
Yes, you do "know when you know". The key is to find out if he knows before you waste your precious time and energy on someone who may not ever know.
Yes, he might take a little longer than you to get there, to that point of knowing for sure. He might have his own questions and concerns that he needs answered.
But he needs to get them answered. He needs to ask the questions, look for evidence and find the clear indicators to get those answers.
Is he doing that? I know he asked you where you see things going, but does he really need to ask you that? And why?
Without knowing more background about your relationship, it's hard to say for sure what his motivation was for asking you where you see things going.
But I certainly think your exchange would have been completely different if he really were on the same page as you.
Did he give you any explanation as to why he feels that he wants to wait at least one to two years? Is it job-related? Does he want to be more financially stable? Or is it just that he's not ready now, and doesn't know when he will be, so he arbitrarily put a time frame of a few years on it?
You're right that at 29 you're thinking about marriage and kids and settling down. You have every right to be! AND to expect that someone who's on the same page as you will be, too.
But is this your guy? I don't know.
I know you probably think that he's the guy you want, but the truth is that what you really want is to love, and be loved, by a great guy that you're attracted to. A guy that want the same things in life that you want.
Is he that guy? He might be, but then again, he might not.
Knowing what I know now, I'd be keeping my options open. For real. I wouldn't be waiting. I'd be observing. Myself as much as him.
Is one to two years realistic for you? Or more to the point, does that work for you? Is he worth waiting around for one or two more years even if at the end of that timeline he decides he's still not ready – and might not be able to tell you when he will be?
Or he decides that you're not the one for him, and moves on, leaving you nothing but two years older and starting all over again?
Whether it's about you, or about him needing more time to figure the work/relationship balance out, will became more and more obvious to you if you're not so focused on him that you aren't checking in enough with you.
Take a serious look at the relationship, taking all of the romantic ideals out of the picture - forget all about how you felt after that second date, and what you told your mom. That doesn't matter at all right now.
Would you call him your equal? Do you both want the same things in life? Do you share the same values? Can you talk to him about everything? Do you feel like you just revealed something that the rest of your relationship with him can't support?
Those are the questions to ask yourself.
That you don't know after a year what he's thinking and where he stands – and that this is the first you've talked about the future together after a year is concerning for me. These conversations happen naturally when you share that knowing that you've got something to base the future on.
And when one or both of you aren't there, they don't happen at all.
I hope this helps, Jordan. Time will always tell. The question is, is he worth your precious time to find that out?
Love,
Jane
How about you? What do you think our beautiful friend, Jordan, should do in this situation? Should she just go with the flow, or should she confront him? Tell all of us your thoughts below in the comments!