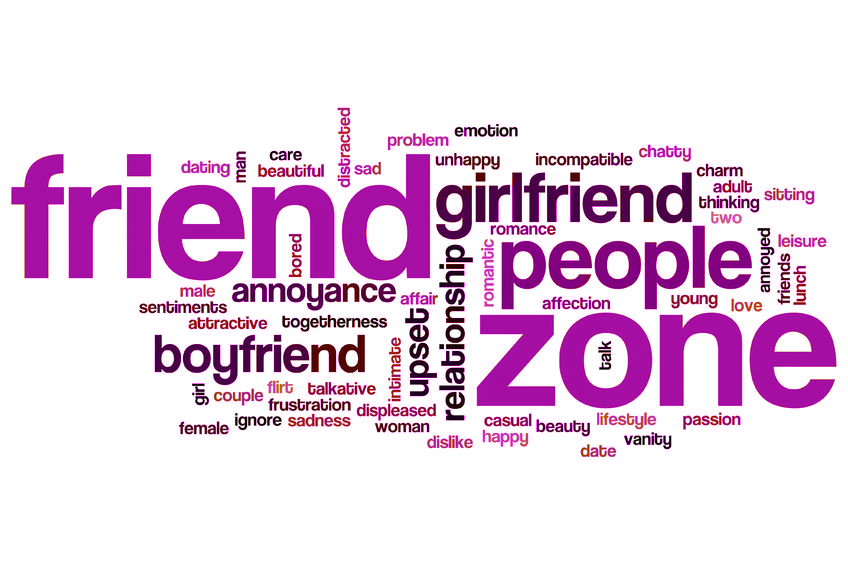 One of our beautiful readers, who has called herself "Sleepless in Seattle", is wondering if the guy she's interested in will ever want a committed relationship with her, or if he just wants to be friends.
Here's her email:
Dear Jane,
I need help with this guy.
We met each other about three months ago in a play that we were both a part of, and I liked him immediately. After a couple months of being just casual acquaintances, we began messaging over Facebook.  After we began messaging, we messaged practically every night for hours for about two weeks.
He even said twice in a joking way, "Why don't we just get married already?"
Then, we hung out together with a mutual friend at the movies. Then we finally hung out alone and I felt serious chemistry between us. He was always hugging me, staring at me, touching my hands, smiling.
Then, I told him that I had feelings for him.
He responded saying that he liked me that way too, but he had just gotten out of a relationship and wasn't looking for another relationship right now. He said that he really wants to be friends with me though, and that he'll think about a relationship with me.
That was a few weeks ago, and we haven't hung out or talked much since.
I asked him to hang out once, but he was busy with a project that he had to finish. He did mention future plans with me, but didn't set a date or anything.
Please help! Is he still interested? Should I still have hopes of something beyond friendship with him?
Would trying to make real plans with him again be a bad idea?
- Sleepless in Seattle
My Response:
Dear Sleepless in Seattle,
How much easier it would be if someone came right out and told you what they feel, what they mean, and what you can expect from them! But instead, there is this other language of mixed messages, mixed signals, and confusing language that leaves you wondering where you stand, what he's thinking and what to do with it all.
The short answers? They're the easiest ones to give, but the hardest ones for all of us to accept.
Because after all, we all want to believe he's going to be different. We all want to believe we're the exception to the "rule" or that there is even some kind of rule or rhyme or reason or percentage or something that we can hold onto.
Is he still interested?
We can guess. We can go back and forth with all the reasons to believe there's something definitely there and then all the reasons to believe there's not – and oh how we so often do! But when you hear things like "he wants to be friends" and "not looking for a relationship right now" and "busy with work (or projects or insert anything else he tells you here)", you've got to see pretty clearly that this is not the vocabulary you'd be hearing from someone who's really interested in you.
At least not in the way we talk about when we talk about two people being on the same page, wanting the same thing with each other and being willing to do whatever it takes to make it work.
That's what you're looking for here.
And I'm not hearing that from what you've written here.
Because he's busy with a project that he has to finish that doesn't include you. Without a call to reschedule your request to "hang out", you're clearly on your own where he's concerned.
Should you still have hopes for something  more beyond this friendship you have with him – without any reciprocation – can you really even call it that?
I wouldn't put your beautiful self through that, Sleepless.
We do all kinds of things to ourselves because of our hopes, but when they're placed on someone who doesn't share them with us, we only set ourselves up to be disappointed. And heartbroken. Not so much because of him, but because of our own expectations.
We do this to ourselves.
Now as for making real plans with someone who can't give you the courtesy of a follow-up to your original request to hang out, consider what you would say to someone who asked you this same question in the same situation.
He's not there, is he?
I know it's confusing when they act like they like you, when they say things like "we should just get married now", and you have so much fun together.
But the reality is, it's easy for some people to joke around and have fun with something or someone they have no intention of following through on. It's one of those assumptions we make where we interpret someone's words or actions as meaning something entirely different than it does to them. After all, we're the ones who see so much potential!
But at the end of the day, it's you who has to do what you can live with, regardless of what he's choosing to do or not do; there is a reality here that's hard to deny if you're open to seeing it for what it is.
He's giving you as much as he wants to; he's showing you what works for him. And he's letting you know by his actions – especially by what he's not doing – what page he's on.
That's the one you want to pay attention to.
Not what it could be. Not what it started off being. Not what it feels like you felt in your own mind. But what it is. A guy who's not initiating anything with you. Who's busy. Who's telling you he wants to be friends. Who wants to "think about it". Who's still busy and hasn't contacted you in weeks.
There's a beautiful woman who deserves so much more than this, Sleepless.  Go get her back.
She's you.
What do you think our beautiful friend "Sleepless in Seattle" should do in this situation? Tell us in the comments!