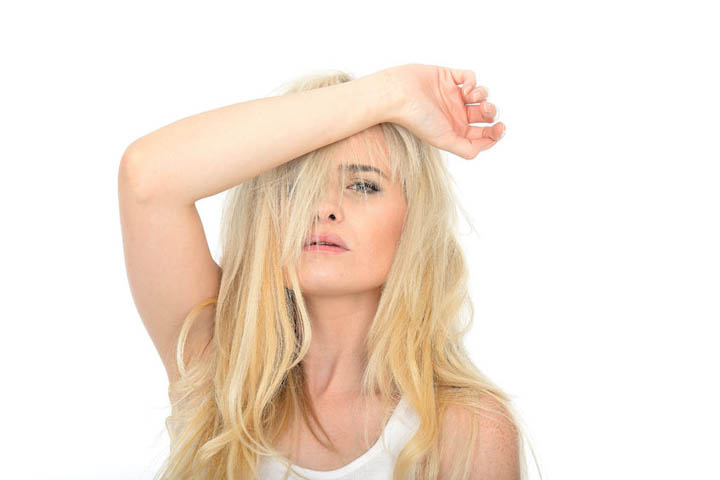 One of our beautiful readers, Kat, was in a wonderful long term relationship with a great guy, only to have it all fall apart as soon as she told him she was ready to take things to the next level - sound familiar?
Here's her story:
Hi Jane,
I am a big fan of your website and read your posts regularly. I am trying to follow your advice and move on from a man I thought was "the one", but I am having a very hard time.
We were introduced by a mutual friend. Initially I thought he was nice, but I wasn't really interested.
I went out on a couple dates with him and didn't feel much of a spark.
We didn't speak for awhile after that. About a month later, I happened to see him out again and this time we really hit it off.
I decided to go out with him again.
Something just clicked with us. He was fun, polite, picked flowers for me, told me how beautiful I was, was very attentive and ultimately became my best-friend as well as a boyfriend. He was 39, and like me, had no children but loved dogs.
Here I was 38 years old, and beginning to think I was going to never meet the one, and I felt like I had finally found him.We spent most evenings together and usually weekends.
It was easy. Relaxed. No drama and I completely trusted him with my heart.
After ONE year of dating which for the most part was almost perfect - we still enjoyed each other, never fought and regularly did things with each others families - however, I began to get concerned.
He was perfect in my eyes, the relationship couldn't be better, we had met the parents, etc. But why did we never talk about the future?
He had been married twice before and I knew he had some issues stemming from that, but he had always said he would consider getting married again. The relationship just seemed to stall. It was still great, but not going anywhere.
So I asked him his thoughts on moving in together possibly. He said he'd consider it. A few months went by and nothing had changed. I was starting to feel like he didn't love me as much as I loved him.
Since the "moving in" discussion, he seemed different. I brought it up again and he essentially said I love you but sometimes I worry that we are too different.
Wow!
He had never said that to me before. I was crushed.
In my eyes it was the ideal relationship and in his eyes there were problems?? We got into our first ever argument which ended up with me in tears and him saying he just needed some space. I told him I know what I want. You need to figure out what you want.
We did the space thing for two weeks and it was so hard. Eventually he called and said he had missed me and I said I had missed him too. We got back together. I thought that he had realized he DID need me and want me in his life and that he loved me too much to let me go.
But things were different.
I noticed that even though we were back together, he stopped telling me "I love You".
He didn't bring me around his friends as often as he used to and always had excuses when I asked about seeing his parents. I had thought the point of the "break" was to realize what we lost, and be more in love than before. But it was the opposite. It was like we were starting completely over and the wonderful first year we'd had never happened.
For the next 6 mos. it was like that- with me trying to be optimistic and hope in time, he would be back to the way he was before.
But I obviously wasn't happy and I'm sure I became more needy because he wasn't the same person he was before. We actually broke up again for a month, and then got back together with the same results.
Nothing changed.
If I tried to talk to him about it he would shut down and say "I just don't think I can make you happy." But he could. He DID once. He even said I was a great person and I deserved to know what the future held, but at the moment he couldn't promise anything.
We stayed together through the holidays and then in January he told me over the phone that he was sorry, he couldn't date me or anyone. That we were both good people but we are different.  Neither is wrong or right.
I was crushed. But I accepted it because I was not going to beg and plead.
I went no contact after that call in January. Then in April, maybe because my anger had subsided, I began to miss him more. I sent him a text asking if this break-up was what he wanted and if he was happy. I was not happy and surprised that I still missed him so.
He wrote back and said his thoughts on us had not changed, that he still thought I was great, but we were just "different". He wished me best of luck in the future.
I was very upset, rejected, confused and hurt. What did he mean different? The first year was amazing. I began to blame myself for bringing up moving in together because that's when things changed.
I am so sad. I feel so ALONE.
I've never had feelings like this about any man. He was the first that I could see a future with - kids, marriage. He was my BEST friend.
I sent him another text a few weeks later. I said I still missed him and he didn't need to reply. I just wanted him to know.
He never replied.
So now I'm trying to get over it and him. Its been FOUR months and I still cry about him almost daily. I don't understand how something that started so perfect ended like this.
Neither one of us had done anything bad or wrong. Usually there are major problems in a relationship before it ends. Constant fights, lack of trust, etc.
We never had that problem.
The only problem we had was that I wanted more than he could give. How do I get over and move on from this love of my life?  I just turned 40 and can't believe I'm starting over yet again.
Thanks,
Kat
My Response:
There's a part we miss here, Kat.
It's the part we don't see. His part.
Only he knows what was going on for him during that year. It may have seemed so perfect to you, but from what he's said to you, it's clear there was more going on for him. So much more.
There was a reason he didn't talk about the future. And there was a reason you were the one to initiate those conversations about moving things to the next level.
Look back to where you first brought up moving together. What did he say? That he'd consider it.
And when he didn't get back to you with an update, you were the one who needed to bring it up again. And that's when he threw out the "different" part. And then you had your first argument ending with him saying he needed space.
That was you finding out more about him, getting to know him better.
What you had in that first year, was the perfect relationship for him. As long as it stayed that way. As long as you didn't bring up the future. As long as you didn't talk about moving things to the next level, and especially not "moving in".
Once you introduced those ideas, it changed for him, not because there was anything wrong with you talking about what was obviously important to you, but because it changed your relationship for him.
Suddenly, more was required of him. More than what was working so well for him, and seemingly, from his vantage point, for you as well.
And as hard as it is to understand this, Kat, there are some men who don't shift into the next level very well. Some men operate perfectly  at the "commitment with no commitment" level. Some men are content to stay there for as long as you'll let them. Until you make it known that you  want more.
That's when it matters what page you're on. And that's when you find out very quickly if both of your pages are the same.
He wasn't there.
Not because there's anything wrong with you. Not because you were wrong to say what you were looking for. Not because your expectations of what would happen after such a "perfect" year together were wrong to have.
But simply because you both were looking for two different things.
Don't take this all on you.
You're taking responsibility for the both of you, when there's no right or wrong here, there's just what pages you're on. You may look back and think that it could have been so different if you hadn't said anything or said something different, but in the end, if two people are going to get together for a real relationship, they've got to actually get together!
And that's why he has nothing more to say to you than he wishes you well. Because he knows where you are.
He knows what you want.
But he's not there.
I know it's so hard to get your head around this, Kat. Especially when it was so perfect, especially when it seemed to have everything that a real committed relationship takes. But this is one of those times when looking at the reality of what he is and what he's capable of – and what he isn't – needs to trump any fantasy of what could be.
It's time to let go of the dream – with him. 
Those tears you cry are worth their weight in gold, Kat. They're a testament to how much you love, how much you care, how much you can give,  and how much you feel. It's not your fault that he's not there.
You can't fix this one for him.
You've done all you can. You've said all you can. You've heard me say that when the only thing left to give someone is space, and you give him that, and he doesn't make any attempt to fill in that space with him, you know what you've got.
I want you to picture your life with him. The way he is now, not the way he was then. This is who he is when it gets real.
Is this really how you pictured it? Is this really how you want to spend the rest of your life?
You're worth so much more than a fantasy of what could be or what might be, Kat. You're worth something real. Not someone's potential. And not less than you deserve when it comes to commitment if that's what it is you're looking for.
Love,
Jane
What do you think? Do you have any other thoughts, advice, or words of encouragement for our beautiful friend Kat? !