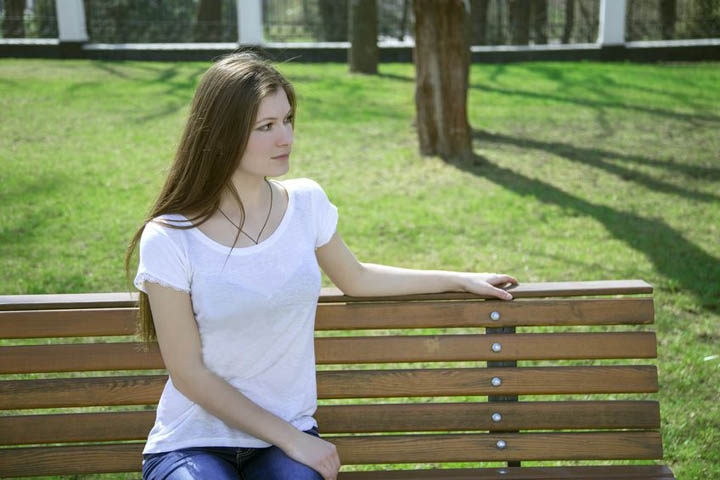 He's gone or you left. Does it matter?
Not deep down in your heart where it hurts. Even if you were the one who said "enough", it wasn't really because you wanted to. It was because you felt you had to.
He couldn't do it.
You tried everything to make him see, to show him what a mistake he was making if he threw it all away.
But the problem was, he couldn't. He didn't have it in him in the end. He may have tried, but we can't speak for him. What we know is that he simply wasn't capable.
I know you're heart broken. I know you're feeling down. But let me show you a different perspective here. One that took me years to figure out, and one I wished I'd had when I needed it most.
After he left. Or after I finally walked away. Or anytime during the months (sometimes years) following when I continued to revisit what had happened and if there was anything else I could possibly have done to make him stay.
You see, you can't lose a man who's emotionally unavailable. He's already gone. Because he was never really there in the first place.
He was never yours to lose.
Whatever you thought he was, was only an illusion.
This is so important to understand. See, he goes through life acting like he can do it. Showing up just enough, and giving you just enough, for you to believe in his potential, in what he's oh so close to being.
But that's all you get. That's all you ever get.
So whether he either disappears on his own accord, or whether you let him go because you can't do this anymore, as much as it seems like you've lost HIM, the reality is all you've really lost is the dream.
You've lost your idea of him, your plans for the two of you, your hope of everything the two of you could have dreamed and planned together.
It doesn't help that he's one of the most sensitive guys you've ever met, or that you could talk for hours about everything or nothing, or that you never felt such a strong connection with anyone like you did with him.
Of course it was all those things and more. Because this is a man who wants to be, who thinks he can be capable of loving a woman like you. A woman who feels, who cares, who isn't afraid to show her emotions, who isn't afraid to be who she is.
But something happens to him when he's actually got what he thinks he wants.
He finds out he can't live up to his part of the relationship. He finds out he can't do and be what he thought he could. So he creates space, he pulls away, he finds every reasonable excuse to draw from to make it impossible for him to be emotionally expressive to you, all in an effort to be as normal and capable of a relationship as possible.
Just wait til you've got the gift of hindsight working for you. Just wait til you see that this is his loss a thousand times over!
To have a woman with values, who knows her worth, who refuses to settle for anything less than a bonafide, real relationship. This is a woman who didn't lose anything, and certainly NEVER a real man. You may not be able to see it when it's happening, but look back and when you realize who you are and what you're worth, you'll see him for exactly who he never was.
That's right. Who he never was.
I'm not saying you have no right to feel what you're feeling, or that your pain should in any way be lessened for what it is. It feels to love, it feels to love every part of his potential. It feels to go through everything you went through because of him.
But what I'm saying is when you're looking at the bigger picture in terms of the wasted time and energy and commitment on your part, don't view this as yet another loss or some further indication that you're damaged goods incapable of ever finding someone who's going to be on the same page as you.
Yes, right now it feels like a loss, but in the big picture it's you finding out the truth. It's you finding out the obvious truth we can never see when our hearts are lost in the emotion of someone who gives us just enough to believe in what could be.
And we all know just how good are we are at that!
So what do you do with this? How does recognizing him being gone, him leaving, you walking away (read: him not being in your life anymore) as no real loss give you the strength to carry on, to move on, to get over him and not spend any more of your time and energy on this man?
It does this by giving you a choice. One that's all yours.
You get to choose your perspective. You can choose the one that makes you believe you could have someone done something different to try to make him come around, or you can choose the one that accepts you only had a tiny piece of him to begin with no matter what you could have done. The one that says the epic loss you're feeling isn't really epic at all.
The one that realizes while it feels epic, it's only because it weaves itself deep into a story you've been carrying with you for far too long.
The perspective that makes you see there is no loss. There is no "I'll never get it right". There is no, "look what I've done". There's just the truth being revealed that you couldn't see any other way. You bet it hurts. But underneath, you're still gold. And now you're even better, because you can see the truth.
How about you, beautiful? Been here? Going through it now? You're in good company. Share your story in  the comments below. You'll be heard. A heart or two's been here before.