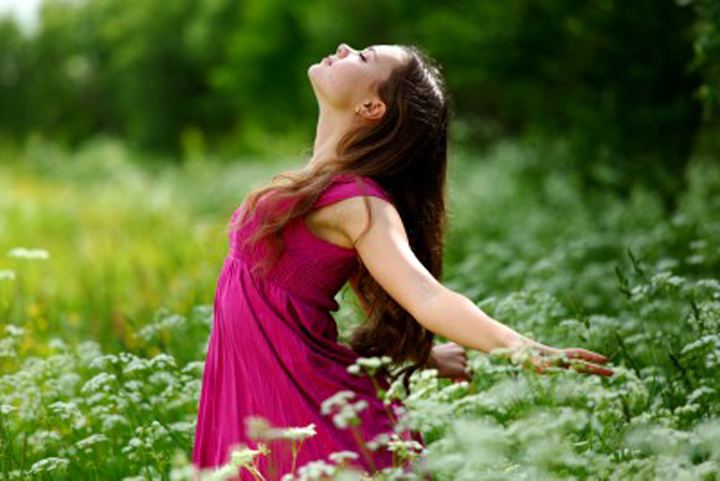 Something happens to you when you start moving forward.
However you got here, whether you were searching on Google for some answers or looking for recommendations from friends, from the moment you reach out and become a part of this community through your comments, your emails, taking one of my programs or partnering with me in coaching, a subtle shift begins.
Something new or different begins to show up.
You might not even notice it (although if you're working with me I'll be sure to point it out) yet slowly but surely a shift happens.
Things begin to move.
No matter how small it may be, that it's happening at all is enough to show you it's real.
Because it is.
And this is only the beginning. When you notice these small moments, you're being given the chance to see the bigger ones that you could never see without first noticing the little ones.
They build on each other. They give you just that little bit more faith to go on. A little more trust, a little more belief, in yourself. And your power.
It's a foreign concept to so many of us. But that's what's going to change.
It's your energy that changes. It's a momentum that builds. Until little by little you start to notice these subtle changes, too.
You might catch a glimpse and then it's gone. But don't worry; it'll be back. Some of my biggest life-changing moments were occurring in my darkest moments, when I had no idea that something more was happening beyond what I couldn't yet see.
It's why when I hear you talking about how much you regret what you did or didn't do, I know there's a redo coming for you to see what you're looking for. And so I'm never surprised when I get that email or that phone call that tells me you met up with him again. And said everything you wanted to say before, or found yourself holding back, because this time you could see what you didn't see before. This time you could see that you didn't say it then because you knew it would only scare him away.
You were right.
This time, you can see that reality. Of who he is and what he can't give you. And then when you're about to go to that familiar place where you get down on yourself again, I remind you of your power – that you created this and that this is just how powerful you are. Because it's no accident that he calls you while we're in the middle of a coaching session, right after we've come up with the exact words that best reflect what you really want to say. Or that he's come back into town right after we've talked and you've had that "aha" moment and feeling the strongest you've ever been.
Just watch what happens when you apply that power to what you discover within yourself that you actually do want; you'll find out just how it finds you!
You've gotten so used to calling it heartbreak and rejection, you don't see that it's about your power instead. About you creating what isn't there and making it so! You don't see that you created him only to reinforce that you're not loveable, and everything else you think you aren't. You don't see that when you apply that same kind of power to what you DO want, it too will appear!
I know something about this.
It's the part I rarely talk about. The part you probably don't even know about me. Growing up with such a strong dogmatic religious upbringing, there wasn't much room for me and what I might believe.
But deep inside, no matter what anyone else said, somehow I knew what I felt couldn't be wrong. Those little signs, those small indications. Like the rain beginning when there was an especially hard day of bullying at school and I was afraid to go outside for recess and lunch, and the announcement came over the PA system announcing what was called "rainy day rules" – we would be staying inside under teacher supervision instead.
When I knew that somehow I wasn't being punished and opened my daily reading to an inspiring quote about how there's only grace for me. When I was certifying my US citizenship and discovered my US born mother had done everything exactly right in her transition to Canada in her late teen years even though she had no control of this herself, allowing me to pass through all the red tape to receive my US passport in the shortest amount of time possible.
When I was staying at my sister's condo while she waited for it to be sold, and it sold only after the last detail of my move to California was complete.
When I was so sure I wanted a hero type and suddenly found myself working in the Fire Academy through a hiring process that was anything but chance, while averting the formal interview process that would have had me competing with numerous other applicants.
When I was so convinced it was the money and power types I wanted and found myself working for the upper echelon of Newport Beach and LA Investment Banking firms. Including a former US Treasury Secretary and another who was the fiancé of Vanna White.
Yes, make no mistake, that was me and my old Honda Civic, from small town Canada to the life I could never have imagined for myself.
Yet, when I was ready for something real after exploring all those types that I thought I needed to be happy and loved, I met the man who would become my husband. Not just once. But twice. Once when we weren't ready for each other. And then over a year later when our paths crossed serendipitously again.
While I didn't recognize it then, what I know now is that when you are open and moving in the direction of what you're convinced you want, life rises up to the challenge of delivering to you exactly that.
Yes, you can call them coincidences. Or anything else you want to call them.
But I've come to see this from an entirely different angle – from the only angle I've come to believe there ever is. The one that happens to you when you follow your heart, your dreams, your passions, your heart's desires.
It happens to you when you start somewhere, anywhere, with that first small, seemingly insignificant step, even if that's all you know.
When you're moving, it's so much easier for you to be moved. And when you're open to seeing something you've never seen before or adopting a different mindset from the old programming you've been hanging onto, just watch how much more powerful you get!
This is how you get from where you are now to where you want to be. This is how it happens. Don't fight the twists and turns along the way that seem to be taking you backward. They're not.
You're in control now.
Scary? You bet.
But there's nothing to fear. Love's got your back.
And when you're ready to let go of everything you think you know, hold on tight. It's going to be the ride of your life.