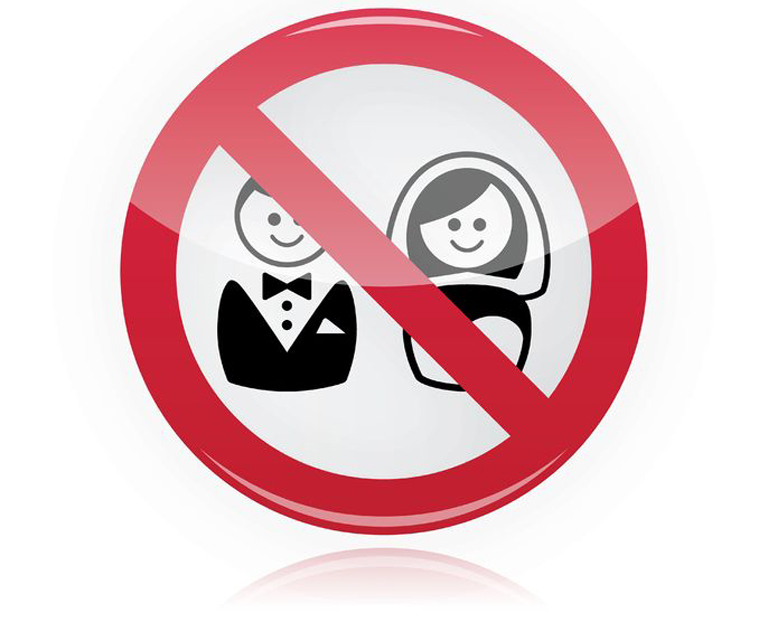 One of our beautiful readers, Annie, is heartbroken after a recent break up, and is questioning whether she's just not meant to ever be in a loving relationship.
Here's her email:
Hi Jane,
It's been less than two months when I broke up with my ex who lied to me just about everything and cheated on me with number of people. In fact the 10 months he made me believe he loved me, he never did while I was in love with him.
He was honestly the worst person I've met. He broke my heart, took an advantage of me and it still hurts a lot.
Since then I have slowly started healing but this break up has made me almost lose hope sometimes.
I'm 35 almost 36 and not getting any younger.
I have also met not only one but many wrong guys and although some people always say I'm a relationship type person I seem to be alone year after year.
The last relationship being the tip of the ice berg of him taking advantage of me, of wrong person since I had been alone for a very long time before that also only having short 3 month things with other wrong people.
He chose wrong and it was unfair 'cause I am not like the others.
I'd rather be alone and happy than be trying to find someone through online dating or going to nightclubs and bars to look for someone. I don't need someone to hug me just for fun. If I ever meet someone it is because we share something in our hearts and that now brings me to question my life.
What if I am just not the relationship type of person?
I have always wanted to meet someone to share my life with and have a family but what if that is not meant for me? What if my other dream of travelling is what I am meant to do? Travel as much as I can but forget relationships, men etc.
What if the train has already left or the ship has sailed and I should focus on other things?
What if it is time to move on from thoughts of having a family and meeting the One? He is obviously avoiding me and the men I have met have only disappointed me. Sure I have learned a lot from them and especially from my ex which is type of person I've never met before.
The worst type that I didn't know even existed.
Anyways I did learn a lot from him and I'm grateful for that but since the break up I also have a lot of emotions and I'm confused. He also stole my happiness away from me.
I don't know if I should put myself out there again or focus on my dreams of travelling which is what makes me happy. To be honest I feel dreadful and anxious and all I wish is to forget and to get that feeling of happiness I had before I met my ex.
I was happy on my own living my life.
I had put my dreams of someone and a baby aside. I simply thought this is my life now, I might as well enjoy it without anyone. I was in a phase where I had rejected every guy I had met randomly and who just wanted a bit of fun. I was happy 'cause I wasn't wasting my time with players but waited that next person to come some day later in the future. Little did I know that when I met my ex and he seemed like a good guy he actually was a devil in disguise.
Now I feel like I'm back feeling the anxiety and trying to let go.
I feel angry and I also have started to think maybe I'm just not relationship type. Time goes fast and although there occasionally are some single men they start choosing younger women. Soon going on 36 I am not so interesting anymore.
So I don't know what I hope you to reply to me but perhaps all the things I believe in is just in my heart but world has changed and the love I wish for (both give and take) does not exist. Maybe that kind person who has stayed true to himself and has a good healthy heart is not out there anymore? Cause he is either married or taken or I was never meant to meet him?
I do try to stay positive and never going to give up on love but what if?
I'm happy for my family and friends who have met the person they can share their life with and I wish everyone the best. For all single girls out there I hope they meet their right match.
Thank you for your encouraging articles and happy New Year!
Regards,
Annie
My Response:
Dear Annie,
Your letter struck such a chord in me, for so many reasons, but mostly because I could have said your same words not too long ago.
On one of those nights when everything seemed darker with the ending of a relationship that showed so much promise and potential. Alone and with no real prospects in sight, I uttered those same words to the only friend who could understand what it feels like to be in that place.
What if I've been born at the wrong time in a place where what I'm looking for and what I'm all about isn't what anyone else is looking for? What if I'm not meant to be in a relationship, what if my dream isn't relevant anymore and this isn't part of the plan for my life?
What if I'm fighting against something that isn't meant to be, and I should just resign myself to accepting that all the ones who would be right are already taken and there's no one left for me?
"No," she told me emphatically, "you can't be born in the wrong time and place. Life can't be that cruel to play that kind of a joke on you, when you have so much love to give, when this longing is such a real part of you. There's got to be something more."
No, there's not any cruel act of fate that's decided you're not ever going to be in a relationship. In fact fate, the universe, God - whatever you'd like to call "it" - wants only one thing for you - LOVE.
It's we humans that mess things up with our choices based on our programming from before we were old enough to even remember.
It's not up to anyone else, it's only up to you.  It's about you deciding what you want for your life.
No, this guy wasn't the one. And the first place you've gone to is that place within you where you're blaming yourself for what you didn't know, for what you feel you "should " have seen, for all those things you see now so clearly, with that gift of hindsight.
Forgiveness. Love. Compassion. Understanding. Gentleness. Those are the places I want you to go instead. For you!
You didn't know, Annie. You couldn't see it coming. What you saw instead was something he created, that he wanted you to see.
It wasn't your fault.
If you want your dream, don't buy into a story that takes that away from you, that has you giving up on the very thing you want in the name of fate. No one is ever not meant to be in a relationship if that's their true heart's desire. Go travel, go do what you love, follow your beautiful heart's desire, but hold onto your dream, your belief, that you're meant for love. Because you are.
How do I know? Because we ALL are meant for love. It's what we're made for.
You're still that same beautiful woman you were before you met him if you will only allow yourself to be! Don't take on what isn't yours.
Don't let him – or anyone else do this to you. Give it back to him, every single part that you feel he took from you.
He can't take anything away from you that you don't allow him to. Yes, it might feel that way. Yes, it makes for a great story that makes you the victim and takes away your power to choose by blaming it on some force beyond your control, but if real love with a husband and a family is what you want, then don't accept anything less than that.
He didn't take your happiness away unless you gave it to him. He can't do anything that you don't allow him to. That's how powerful you are even if it doesn't feel like it. Take it back! I know just how hard it is to see this, but he's given you a gift. The gift of a broken heart. Because imagine how much worse things would be if this happened five or ten or fifteen years down the road!
Doesn't that change things when you recognize that?
Now change that story of "I want a husband and a family but I'm afraid I'm never going to find it", to the one that says that I know he's out there, but I haven't seen him because I haven't known what to look for.
And then start looking for you, for that beautiful woman you are, reflected back to you in the most caring, loving, giving eyes of a man that you've never known before. The one who's perfect for you.
He's not on your radar because you've been looking for something else. For something that fits someone else's story for your life. Give that one back to them, too. It's time for your new story. The one that reflects your own heart, your own passion, your own desires.
What do you want your relationship with him to look like? What qualities does he possess? What does it feel like to be with him? What are his values? Imagine him completely in your mind, and know that you're going to meet him, and soon.
That's how you change your story.
Don't let someone who wasn't capable of giving you anything more than what he was leave you settling for so much less than you know in your heart of hearts you deserve! Feel your power, take it with you wherever you go. You've got an amazing life ahead of you, Annie. It's so clear from here!
Love,
Jane
Do you have any other advice or words of encouragement for our beautiful friend, Annie? Share them with us in the comments!