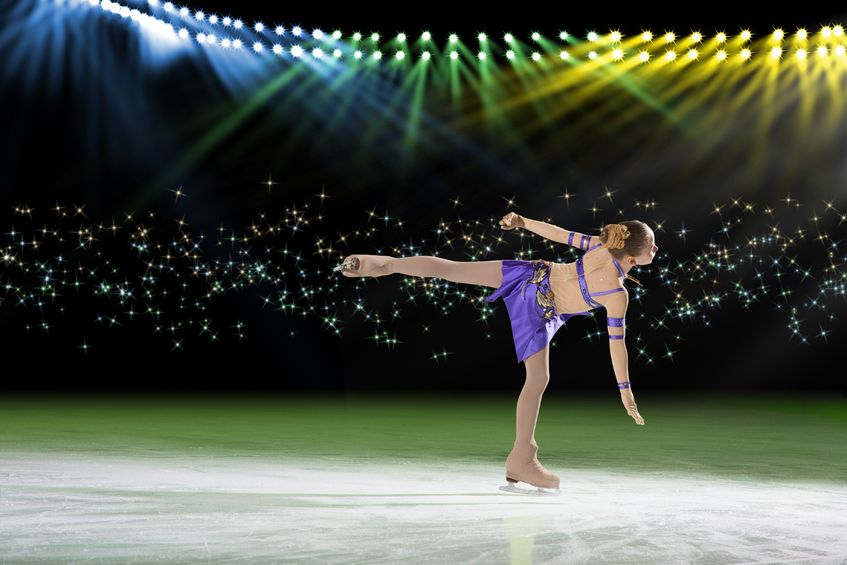 I've recently taken up ice skating again.
You may remember this post where I mention my aspirations to become a professional figure skater as a young girl. I rediscovered my love of ice skating in my late twenties during my own personal quest to find my passions and create the life I always wanted – and rediscovered the little girl with such big dreams in the process.
As happens with life sometimes, the ice skates went into a box and got put in the back of the closet along with a lot of other things while more pressing priorities (like raising small children) took over the forefront of my life.
But now, I'm happy to say, they're once again seeing not only the light of day, but the beautiful cold smoothness of the ice once again. This time around I'm skating with my kids, and it's an amazingly enjoyable activity for me to do with them.
Whenever the music's playing over the sound system, the disco lights are flashing and I'm gliding over the freshly cleaned ice, I get that feeling like the world's my oyster once again.
Like anything is possible.
And that feeling is the exact reason why I'm always encouraging you to find a form of creative expression that speaks to you. Something you love and can feel passionate about. When you discover this for yourself, you'll know exactly why!
But that's not what this post is about.