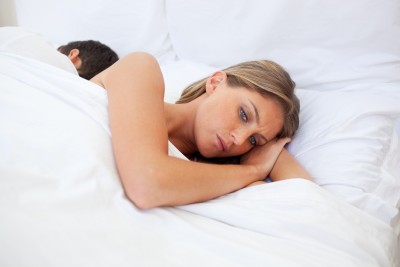 What can you live with? Whatever he's doing or isn't doing; whatever you want him to do that he can't do. You're not going to change him. As much as you want him to change, to make a commitment to you, to do something different, the reality is that you are not going to change him and no amount of loving him is going to change him. So this ultimately comes down to you.
It's time to ask yourself some tough questions.
What are you willing to put up with? What is he worth to you? What does having him in your life on these terms – his terms – mean to you? Would you rather have him in your life as he is, not as you want him to be, but exactly as he is, if it means keeping him in your life, or do you need that commitment from him or whatever else you want from him more than him? Is it a deal-breaker for you? Can you live with him like this, or does this cross your boundary?
Do you see what I'm getting at here? First, you really have to know yourself well enough to answer these questions. You have to know what your boundaries are, what your limits are and what you will and won't consider and what you consider to be deal breakers. For you. You see, no one else is you. Your friends and family and anyone else will have their own opinions and answers to these questions, but none of that really matters.
It's about you.
And this is all about you. It's your life, your dream, your vision, your happily ever after, and you're going to have different needs and make different choices to get those needs met than anyone else. But you have to first define them and know yourself well enough so that you can make these decisions based on the reality of who you are and what you want your life to look like.
So what if he's all that? What if he's everything you've always wanted in a partner/husband/soul mate but he won't or can't or doesn't know if he can make a commitment to you? What do you do with that? Well, you dig deep within yourself and find out what you really feel about this. You have to think through the implications and make your decision based on that reality and not on the romantic ideal that you're going to change him.
Because you're not going to change him.
No matter how much you love him. So what if he doesn't want to ever get formally married, but says he will be the equivalent of married to you, but you want the real thing with the ring and the piece of paper? What if he doesn't want children, but you do? You do not want to go into this one thinking you're going to change him. You're not.
And what if his career will always be his number one priority and never you? What are you willing to trade for that? Because there will always be trade-offs. The one with the career priority will probably always have enough money to buy you all of those things you've dreamed of, but he won't be home with you to enjoy them. So what then? Are you willing to accept that trade off?
My point here is that so often we feel so not in control of our relationships because of something he will or won't do, when in reality, we are the ones who have all the control we want! If we just realize that we can make our own decisions based on what we know and who we are and then the control is really back in our hands.
It is not all up to him!
If he won't commit, then take back control by choosing to stay or leave, based on the person you are; not him. If you still want to be with him, and he's worth being with on these terms because you really do love him, then make a life for yourself and have your own life independent of him if that is what you decide is the trade off to keeping him in your life and he's worth that much to you.
You're in control here.
Really, you are! It's just so much easier to let him decide, to push him for an answer than to see that you already have everything you need to know to make a decision and this isn't about waiting around for him. It's about you, taking back control of yourself and moving on with your life. Forward. In spite of him.
I know, my sweet, beautiful friend, I know this isn't easy. I know these dilemmas often feel like there is no favorable outcome. But there is one favorable outcome: it's one that you choose. It's one that releases you from living like this, from looking to someone else to make the decisions. Because you will find that when you take that step, when you choose, when you move ahead like this instead of spending your time talking, and waiting, and talking some more, and waiting some more for your life to begin with him, when he's finally ready, if he's ever ready, that in taking back control of your life, you set in motion an energy that can't be explained.
You have that energy.
It's the energy of a woman who knows who she is and what she wants and isn't afraid to make a decision even if she doesn't know what the full outcome of that decision will be. Even if it wasn't supposed to be this way. And a woman with that kind of confidence, that kind of strength is a woman that is about as attractive as we come. Because in doing so, you find that place inside that sees you can do this. That missing  piece. That part of you that won't die without him. That doesn't need him to say yes or no or give some kind of canned answer in order for you to move ahead.
And that, my beautiful friend, is something amazing when you try it the first time and find out just how much life moves to greet you and love shows up to follow you. Because a woman who knows herself like this and moves through her fear like this to the other side is more than confident: she's irresistible!