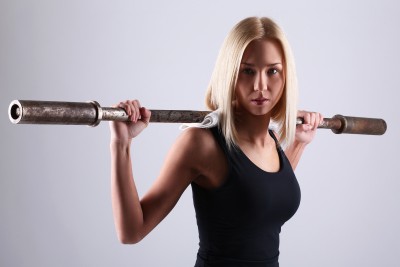 Don't ever doubt that you teach him how to treat you. That each of us teaches each and every man out there how to treat us and every other woman who comes after us. When you're wondering how he can ask for your number and then never call. When you're wondering how he can text you at the last minute on a Friday night and ask if the two of you can get together. When you're wondering how he can lead you on and then one day reveal that he was never interested in anything more than a casual relationship when you finally get up the nerve to ask.
There's only one reason: it's because we've put up with this.
He learned that from yet another beautiful woman who went before you that accepted less than she deserved. And the ones before her as well. We've all collectively taught men that they can get away with treating us like this.
You see, we've made everyone so proud of just how accommodating and understanding we are, that we never knew, in our hearts, that someone has to earn the right to be with us. To have us in their lives. We learned that good little girls simply agree and go along with what others want us to be if it means they will love us and give us the life we're looking for. That security, and feeling of being chosen, being lovable, that we so crave on every level of our awareness.
And so we lower the bar.
We just keep lowering the bar on what we'll settle for, and in the process we teach him how little we will require from him if he'll only choose us.
And so we jump when he calls us or texts us. We hold off on making plans until the last minute in the hope that he'll finally make plans with us first.
We wait.
We hold off on living our own lives, blazing our own path because he's so close and he's all that. And our own missed opportunities come and go. Our own dreams never see their fulfillment. He has no idea what we're capable of, of the woman we really are, because we're afraid to scare him off. After all, we tell ourselves, he might not want a strong woman or one who isn't afraid to speak her mind.
We forget that someone who is truly meant for us is looking for exactly who we are! He isn't intimidated by any part of us, and in fact, he has been waiting for someone just exactly like we are.
And the most important part is that when it's right, he feels the same way about us as we feel about him. That's what makes it work.
Not anything you think you have to do to make him love you.
Not anything you believe you have to settle for to get him to keep coming back for more.
Not anything you think you have to prove to have someone like him love you.
Because every time you behave like this, every time you show him that it's OK to treat you like this, you teach him that it is OK.
But it's not.
It never is. It's time to raise the bar. For you, and for every woman that comes after you who comes to understand this truth, too.
You, my beautiful friend deserve so much more than this!