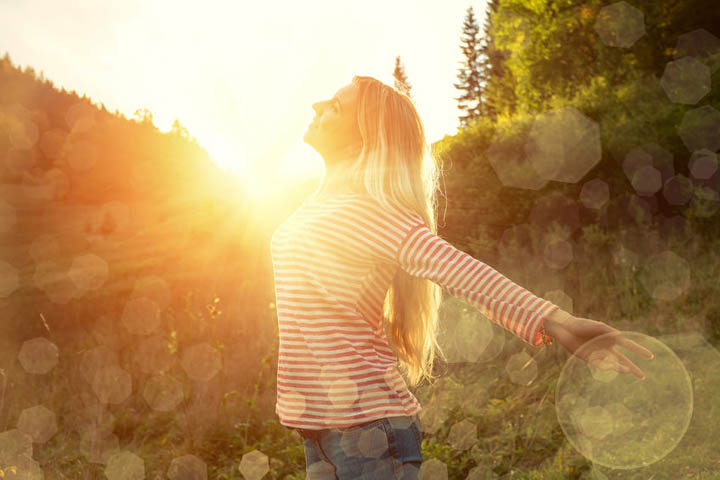 I've got some breaking news for you; you don't need a guy to live your life.
You don't need a guy to have a world to fit into. You don't need a guy to feel like you can start living. It's what you choose to make of it.
You can keep waiting, hoping for the right guy to hurry up and come along and rescue you from your current life because you think it's easier to find yourself in someone else's ready-made life than make one of your own.
But the price you pay for that is your self-esteem, your worth, your confidence, your you.
Did someone forget to tell you that you can be anything you want to be? You can! You can do anything, be anything, achieve anything, if you believe in yourself that you can.
Hear me on this one.
The only reason that you can't do something is because you don't believe you can! Do you get that?
Because if you try and fail and say you tried and failed and it didn't work and it's not true and you really do need a man to do it for you, or at least while he's with you, then you're not getting that you don't believe you really can.
Deep down inside of you, if there's that inner voice telling you you're no good, you're going to fail, you can't do this, who do you think you are?, then you're not going to be able to do it and you probably are going to fail.
But if you can find that little girl deep within you who once upon a time truly believed she could do anything (and I mean anything) she wanted to do, before she was told either indirectly or directly that it wasn't OK for her to do this, not OK to do that, that isn't ladylike, isn't feminine, isn't attractive, isn't girly, isn't appropriate - whatever messages she got - then you're on your way to getting it right.
Because you can set the record straight; that she can follow her dreams and become whatever she wants to and dream those out of reach dreams , and reach for the stars and catch them, and make that dream come true herself.
If you know exactly what I mean, it's because it happened to most of us. But it's not true.
We've bought into it because they were supposed to know better. And when we pleased them and lived our lives the way they wanted us to, they loved us so. And that felt so good.
To be loved like that.
So we lived like that to be loved like that and guess what, here we are doing it all over again. Because this whole search, this whole quest for the perfect guy is really about our search for ourselves.
If we can just first find ourselves, he'll be there waiting for us, because he's been looking for us too. But we'll never see that if we're only looking for a guy to make us OK, to complete us, to make everything perfect so we don't have to make that journey ourselves.
So get out there and start living!
Really living your life the way you want it to be. Not this waiting kind of living where we live with only a little passion for ourselves, saving it all up for the guy we think is going to do it for us.
Start living the way you were born to live. Claim your birthright for yourself. Start living like the little girl inside you whose goals and dreams got squashed down so very long ago.
Start listening to her and start seeing what she can really do.
Because we have worth, we're worth it, not because we're ladies in waiting. It's our time and if we don't get that and make it ours, it's not going to come from someone else. This time, this is about you.
Radiant, confident, beautiful, YOU!
I've still got some more thoughts on this so check back in for the next post.  See you then!