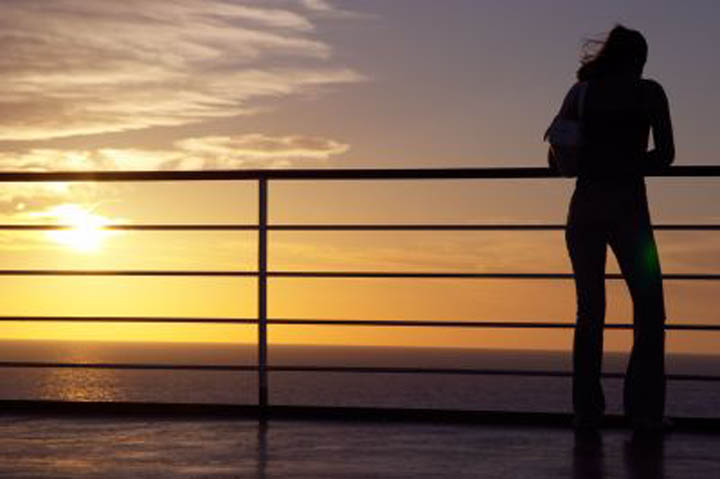 It's hard to let go of a dream.
Even harder to let go when we still believe the dream might still come true. Someday.
So we hang on.
A little longer. Or maybe a lot longer.
Because it was everything in the beginning. It seemed like the beginning of that perfect relationship.
The real thing. He seemed like everything we were looking for. He seemed to be in it as much as we were. But then everything changed. And he's not in it like he used to be. And we are.
So here we are.
Still hoping. Still hanging on. To that dream.
If it sounds like I know exactly what it's like, it's because I do.
I've been there. Too many times to count.
And each time, I was sure if I just hung on a little longer, he'd come back around.
This time.
And I'd say it again the next time. And the next. You'd think I'd have learned. But I didn't. Because each time seemed different. Closer to the real thing.
After all, it was a different guy, right?
But unfortunately, it really wasn't.
Sure, he might have looked different, but underneath, he was just another version of basically the same type of guy.
So I'd keep waiting a little longer. Until finally, it would ultimately come to an end one way or another and I'd be back in the middle of another painful heartbreak.
Another reality check. And another vow to get smarter and get it right next time. Until the next time.
Sound at all familiar?
In looking back over the course of my relationships that so often ended up the same way with me in the same sad heartbroken state, I've come to realize the single biggest thing that could have saved me the most pain, and brought me closer to getting it right much earlier would have been if I had gotten clear on what I didn't want in a relationship and gotten out at the first sign of that.
Or not gotten involved with someone who fit that description in the first place.
Do you know what I'm saying?
Sometimes we just need to let go.
To accept that what is or isn't right now is the reality right now. And it might change. But it might not.
And how much time are we willing to waste living with a reality that isn't what we're looking for? Or what we deserve.
So let go. And know that if he changes, if it really turns out to be everything you were hoping it would be, he'll let you know. He'll find you.
But until then, sometimes the best thing we can do to take care of ourselves is to just let him go.
There's the right one still waiting out there for us.
Believe it, because it's true. And sometimes the only way to move on to that guy, is to let go of the current him.
Scary?  Sure.
But sometimes the only way to the other side is going through where we are now. And trust me, you are more than worth taking a chance on the real thing!