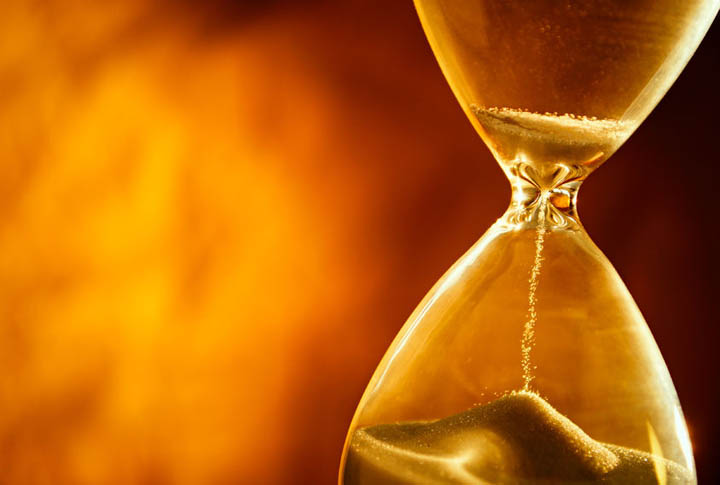 We talk a lot on here about the man who comes on strong. The knight in shining armor type of guy who comes in and sweeps us off our feet before we even realize what's happening.
We may not even notice him at first, because it's not only about his looks or his physical attributes.
No, this one takes us completely by surprise because, overwhelmingly, most of the time we don't even see it coming.
We're a little aloof at first, cautious even. After all, we've been warned about this type of guy. The type who jumps in too fast, who wants to take everything to the next level faster than the relationship calls for, the one who simply can't seem to get enough of you.
Until, of course, he can. Suddenly it all stops and everything changes.
Often it's subtle. But there's a shift, and you can feel it.
And it's almost always right at the 3 or 4 month milestone.
So why does it change?
That's what you're left with. The "why?"
And also the "why now?"
How is it so predictable? And how can it happen after everything has been so amazing, so wonderful?
He feels it, you feel it, everyone around you feels it. It's electric!
But the reality is it's all too easy for those first few months to be all about that chemistry. Whether or not this relationship is going to stand the test of time can only be known after you've first made it through this first milestone.
And it IS a milestone, because up until this point, you can't really bank on what he says or does.
You can hear it. It can sound so nice. You can recognize the potential for you to become all caught up it just like he seems to be  - and the way he seems to be excited for you to do as well.
But until you've made it past here  - or more accurately, until he's shown you he's capable of making it past this point - you've got to remind yourself no matter what the chemistry is, you're not out of the woods until you're past there.
Here's why.
You know how he can't seem to get enough of you? You know how he keeps pushing you for more? You know how you're not sure but he always seems to be able to convince you? Those are all the signs.
It's because he's put you up so high on that pedestal.
He didn't mean to fall like this. But then, he's already told you that already, hasn't he? He makes it sound like he's never met anyone quite like you and from the way he carries on, and, if you're like most of us, you're pretty sure he means it.
And why it happens consistently across the board, across the country, across the globe, is because that 3 – 4 month mark is only as long as someone like him can keep on doing this.
It's as long as he can keep living up to the standard he's set a precedent for - all by himself - by getting so caught up in the way you make him feel, your beautiful loving, caring, giving heart, your potential to love him unconditionally like he's never been able to achieve being loved by anyone else before.
He's seen all of this in you.
It's why it's so hard to understand how it can change and how he can go from seeing you like this to unseeing everything by the way he ends up treating you.
Why? HOW?
Because he can't sustain his part of the unspoken agreement.
See, here's how it's going to go for him. He lights up so fast - so soon! - because this is his chance at a kind of love he's never had that he's caught a glimpse of with you. You're going to love him unconditionally because he sees that part so clearly in you. That's why everything's come on so strong. That's why it's moved so fast!
HE  sees you. Until he can't afford to. Until he can't pretend anymore and it all falls apart.
Because he can't do it. He can't live up to it. And he can't pretend forever that he can when he knows undeneath he can't.
He can't shake the feeling that he led you on, that he brought you to this point, that it's all him (not you!) and he can't live with himself for that.
So here you are. Heartbroken as the reality starts to sink in. What do you do now?
You stop. You take a deep breath. You recognize what's going on. You see him, you see you. You see him for what just happened, for how he allowed it to happen, for how you too got caught up in it happening and how it happened for you.
You pick yourself up, you dust yourself off. You see him for who he is. Another imperfect human. Someone who couldn't live up to his own hype. The hype he created for himself.
He put you on that pedestal. He saw all that you could do for him. He couldn't do anything about it, but it happened for him, too.
It's not you, Beautiful. Not you.
You can't be anyone's perfect. You can't be anyone's fantasy. You're far too real for that. You're a real human being, not someone's dream.
The sooner you recognize what this is about, the faster you can move through. And moving through and past someone like this is the first step to moving towards someone who's never going to stop seeing you for you!
Been here? Going through it now? You're never alone, Beautiful. Share your story with us in the comments below.