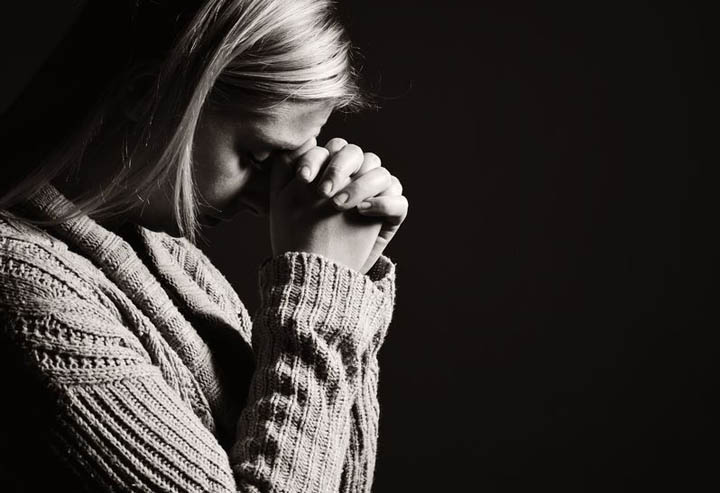 Some women are clear that when it ends, it's over. They don't try to get him back and they actually don't even want him back.
They see things clearly enough to understand the reasons why it ended and they recognize that unless he's changed in some pretty clear ways, getting him back isn't a viable option – or at least not one that would be beneficial.
But then there's the rest of us.
We're the ones who don't want anyone else. We don't even want to look anywhere else but right where he is. We're not over him, we're not seeing this as clearly as our friends, family, and coworkers are (they're too busy breathing great sighs of relief at the news).
We want him back!
So, to acknowledge this determined group (and, if we're really honest with ourselves, most of us at least want him to want us back), I've got something here for you.
Yes, it's possible to get him back.
Possible. Not necessarily probable, but possible under the right set of circumstances.
Those circumstances include you being willing to play a role. To be willing to do something you're not used to doing. To be willing to try some things you may or may not really want to do.
And here's why I don't generally encourage you to do this without looking at the specifics of you and your own situation.
It's because you almost always have to be something other than who you are.
There. Read that again. You have to be something other than who you really are.
You have to be willing to act differently than you want to. You have to be willing to let go of the urge to call, to text, to continually check the temperature of your relationship, and you have to be okay with doing something different than you've ever done before.
Not because there's anything wrong with you, but because trying to do and be the exact same thing you were in a relationship that didn't work before isn't going to make it magically work this time.
Can you do that? That's the point here. Most of us can't.
Or more accurately, most of us would find this too high a price to pay to get him back. But for those of you who find yourself unable to move forward without first trying everything, I've got something here to offer you.
You found out this was a guy who wasn't capable of sustaining a relationship with you. Whether he had strong boundaries around what he could and couldn't handle, or whether his terms were clearly the only ones he could live by, what he showed you was that there was only room for his and little (if any) room for yours.
So here's what he needs from you.
The first thing he needs is for you to accept him for who he is. To accept him on his terms. In other words, who and what you see is who and what you get.
You're not looking at what he could be, you're looking at who he actually is. Right now. The one he shows you he is by his actions, not just his words. This is the most important part because it creates a shift in you that he'll pick up on, that you can't help but create when you realize what you've got (and what you haven't).
And now the bigger question.
Can you live with that? Can you live with who he actually is now?
Because if you can't, if you only want  him back to try to change him, this won't work. It can't. Because he'll be able to tell if you're sincere, or if you're only pretending you can do this when you actually can't.
Neither one is a bad thing. It simply reveals what you're capable of and what you aren't and you need this information before you decide what you're going to do.
You're so much better off knowing who you've got and whether you can actually accept his terms, now that you've had some time away from him.
You miss him. Of course you do. I get that - I've been there.
But it's one thing to miss the idea of a person, and a whole other thing to miss the actual person. If you can't accept him for the actual person he is, and you're instead missing the idea of him, ask yourself if it's actually him you want back.
Be totally honest with yourself here. Make a list to make this clearer for you. Is there enough there for you?
Think about why your relationship ended in the first place. Are the two of you actually compatible enough in the things that matter to make this work over the long-term? Or is this more about finding a way out of the pain and it seems like the only road leads back to him?
I can't stress enough the importance of clarity here.
It's so easy to say, "Yes, I want him back, I need him back," and then to grasp at anything to reach that end. But your dignity matters! Your self-esteem matters! And what you're actually wanting the outcome to be here matters more than you may realize.
So what then? What if you're clear that yes, you can accept him; yes, you do want him back and not just the idea of him?
Then you start here.
And just like you've accepted him for the reality of who he is right now, you accept yourself and where you're at right now.
Right now, you want him back. Right now, you're willing to do whatever it takes to make that happen. Right now, he's worth just that much to you. You see, we can't accept who we are until we acknowledge where we're at. And what we want. And own that, without fighting it. Without making ourselves bad for feeling the way we do.
This, too, is a part of self-acceptance. This, too, is a part of learning to love ourselves. This, too, is how we walk through everything we feel, not just the more acceptable (especially socially acceptable) ways we try to tell ourselves we should feel.
Now go out there and start living your life again. Or maybe for the first time if you've never owned your own life before.
When you own your feelings, when you own every single one of your beautiful emotions that remind you every day that you're alive, something magical happens.
As for him coming back, you know exactly when that happens? Right when you're in the middle of living your life on your terms.
Yes, it happens. But when it happens, will you still want him back?
Maybe, but probably not.
Not when you realize the price you pay for having someone back in your life who requires you to compromise your own beliefs, your own values, your own dignity. Not when it requires you to go back to where you used to be.
But don't worry about what you'll do then. Owning how you feel right now is the point of this exercise. The future you who's out there living, breathing, and loving her own life on her own terms has got your back.
Then, and now.
Can we be honest here? It's okay to want him back. You don't have to say a word. But if you're here and have been through this – or gotten past this – please share your story right here in the comments for the ones who need to hear it. We're so much stronger when we come together with whatever we're going through!