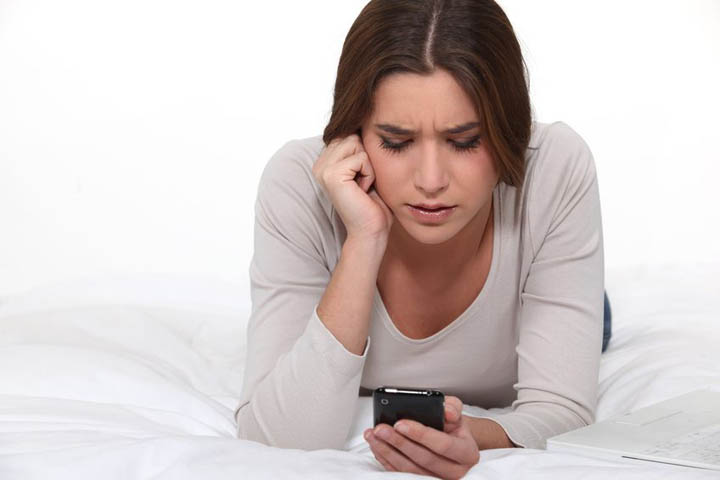 How do you say "you blew it!"?
How do you say "if only you had called me first!"
You don't.
She already knows it.
I can assure her that he wasn't the right one for her. I can try to convince her that someone who really was on the same page, wanted the same thing, was truly compatible with her, would have been able to overlook what she did or said.
But nothing can quite speak to that awful gut-wrenching, heart breaking wide open sense of failure, of regret, of agonizing regret, as you come to the realization that this could somehow have been prevented. That what you're experiencing right now in the throes of this agonizing, debilitating, haunting feeling that this – THIS – could have been so different.
No wonder it doesn't matter what I say now.  She already knew.
I hesitated to speak about this. It's so painful when it happens to you. But because I know it's preventable, I have to tell you.
To save you from going through it. Again.
It doesn't matter how much you've followed every rule to a T. It doesn't matter how perfect you were, how much you've played it cool, how much you've been a "rules" girl and followed the very best advice. If you don't reach out to me instead of him BEFORE you  make that fatal error, all can be lost.
You see, it triggers you.
When you're that attracted, when you've had that wonderful a time together, when you've been at that high, you feel like you're going to blow it, like it's so good it can't last. Too good to be true, too amazing to maintain. You've finally found someone who sees you for you.
We do it to ourselves.
We sabotage it without even meaning to. We get scared, and that fear takes on a life of its own. Gone is the cool girl. Gone is the one who played it cool. And because it's still too early, still too new, there isn't enough of a relationship there to sustain the two of you through this part.
He's thrown off guard, wondering where you went, wondering what happened to the coy, confident, radiant woman who knew her worth and knew he needed to prove he was worthy of her.
The chase is gone.
The wooing her, the chasing her, the romance. Now she's calling him, texting him, emailing him – before he even has a chance to respond. The tables are turned.
He doesn't know what to do with this new side of her. So he does the only thing he ever learned to do.
He stays away. He keeps his distance. Waiting for her to come back. The one he's falling for. The one he's still wooing. The one he's hoping will find him worthy of her.
But now, it doesn't seem to matter. She doesn't even know him well enough yet to know if he's worth it, but it suddenly doesn't matter to her, or so it seems.
Why? He wonders, if he wonders at all.
She changes. She thinks he's changed. But it's really her. She got her trigger.
And then spiraled into the only holding pattern she knew. The familiar one. Get him back. Reel him back in. Show him more of you. Give him more of you. Show him more of what he'd lose if he left you now.
It's right after that closeness when you're feeling on top of the world that he's stepping back to breathe a little. It was more than he expected. It was nice. It was wonderful. But he needs to regroup.
But that's the opposite of what you need. And led by fear, by anxiousness, by the need to hold on tighter when it feels like he's getting away, you hold on tighter.
It takes on a life of its own.
To him, it feels controlling. To us, it feels loving.
He hasn't changed. He's just stepping out for some air. We're the ones who change!
If you can stop yourself, if you can speak some logic to yourself, you might be able to stop it yourself.
But when we're in that place, when that little girl inside us is being triggered like she's about to lose her only chance to be loved unconditionally because he brought back that memory of when it felt just that close, it's nearly impossible.
She can't let this chance slip away!
So powerless she feels, she does the exact opposite of what she needs to do in this moment. But if she's reaching out for him instead of me, if she's acting on autopilot, there's not much we can do to salvage this after the fact.
Because that's the only time when she thinks to reach out to me. After the damage is done. When we can try a salvage plan, when we can try to undo the damage that's already been done.
Sometimes, it works. But  most of the time, it's already too late.
I can't say it. I can't hurt her anymore than she already is right now. But the words on my lips that won't be spoken out loud say it all.
Why didn't you call me instead of him? Why didn't you reach out to me instead of letting yourself spiral out of control?
I help them get there, and then when they've got it, when they've in the happy stage of being pursued, being sought after, having their choice of men, they forget the one thing they need to never forget.
Their trigger.
It hasn't happened yet, so they don't remember it. He seems so different. They feel so different. They've finally got it right! They've got it down. But oh that trigger! When it comes, if they're not ready, it's going to all come crashing down.
I don't want to be there just to pick up the pieces. I want to be there before the shattering happens.
And that's why you need me.
Not just in the beginning. Not just in the middle. But at that moment when you're about to dial his number, press "send" on that email, write that text.
Then!
Don't let this happen to you. I've seen it happen too many times to women who thought there were on top of the world to not let this happen to you.
I know this from firsthand experience.
I couldn't have done this without my own mentor. It was when it was new, fresh. Her words may have been ones I could memorize, but the feeling was something I could never have prepared for.
When that trigger came, when I felt it, I needed someone in my court who had my back. It was then that I reached out to her instead of him. She talked me down. She reminded of everything I knew in theory before the triggers, and by the end of our call, I didn't need to reach out to him for reassurance like I thought I needed to before.
Crisis averted.
Could it have still worked out if I had called him and not her? Maybe. But that's a big maybe.
I would have revealed a side of myself I was still working on. A side that was only triggered because it was in the beginning stages without the benefit of time. I just needed someone to walk with me through that time.
And walk with me she did.
Until enough time had passed that I was able to see for myself that he wasn't going anywhere, that he didn't want to and didn't have any reason to.
Wasn't that a part of me that he would have loved for me? Yes, but not that early. That's expecting a lot.
Not that early before he's had a chance to get to know the rest. All he would have seen was a triggered, anxious woman spinning out of control. And that we can save for later. After the trigger loses its power in the presence of a little known something called true, unconditional love.
Until then, use the tools that you have available. I'm here for you, and I want to help.
And there's never been a better time to get started. Click here to see which option works best for you.
Because there's really absolutely no reason to go it alone. Do it now, before the damage is done. It's so much easier to get it right now, instead of trying to fix what's broken later.
And because you're worth it.