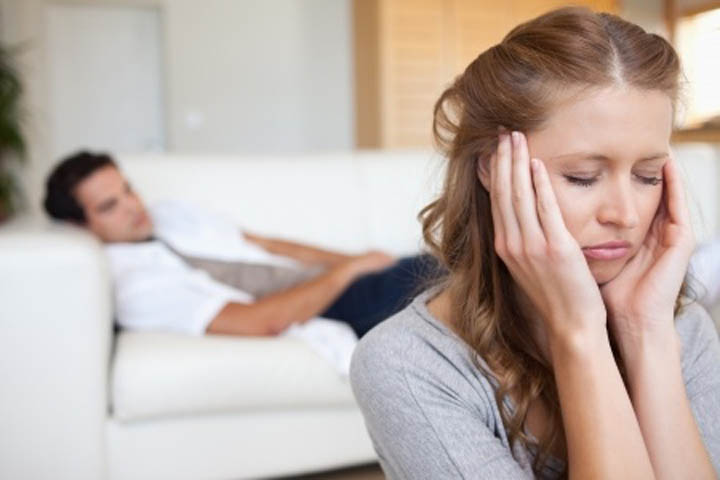 How could he do this to me?
How could he do this to us?
These are the words that escape your lips. So much hurt. So much pain. So many unanswered questions.
You want to know why.
You've tried to ask him. You've tried to put your quest for answers into words that he could respond to. But he keeps saying the same thing that doesn't make any sense to you – or he doesn't say anything at all.
The silence is deafening.
You're not ready to give up. You're not ready to walk away, no matter how much his words – his actions – make it clear that you should.
But since when have you done what you should?!!
You can't eat, you can't sleep, you can't do anything except think about him. And what you should have, could have, would have done differently if only you'd known what that thing was you were supposed to do!
If you know why, you can fix it. If you can understand the reason, you have a chance at undoing what's been done. If you can finally figure out what's underneath, there's hope.
And if there's one thing you live for, it's hope.
It's what sets you apart from all the rest. It's why he can honestly say he's never been with anyone else quite like you. It's why he stayed as long as he did. It's why he tried to stay as long as he could. It's why none of the answers you hear resonate with you.
You know, even if no one else does. You do.
I've been studying men like this for over 20 years. First because of a very personal interest in finding out why, and then professionally when I discovered I wasn't the only one who wanted - no, needed - to know.
Men of all ages, all descriptions, all walks of life, from all over the globe.  And in all my wonderings and wanderings to find the answers, one thing began to clearly stand out above the rest … he needs you to stop asking him why.
He can't tell you, Beautiful.  Really, he can't. He doesn't even know himself.
You've got to figure this one out for yourself if you want to have a chance at turning things around. Your answers aren't going to come from him.
He doesn't know because he's not the one motivated to find out. And he's not motivated to find out because he's never been told that he needs to.
He's not wired to communicate like you are. He's not programmed to do all the overthinking and soul-searching that you do.
In fact, he's been told the opposite his entire life.
All he has to do is be strong, stand up tall, be a man, and all the other macho boys' club messages he's been fed.
He doesn't know what to do when you want to talk, when you cry, when you start telling him about your feelings.
All he's been programmed to do is to run.
That's why he doesn't know, and why he's not motivated to know.
And that's why you're here.
You see what it could be. You know what it has the potential to be. And with everything you've got, you're going to see this one through, even if you're the only one willing to do the work. This - THIS! – is what we do so well!
Because he's worth it to you.
You don't have to explain it to me. I've been on the other side of this story for more times than I can even remember. It's the painful truth that until we're done, we're never anything but done.
Feel the power of recognizing your own. The kind that doesn't just accept, but digs deeper to find your own truth so you can understand, and then know what you need to do for you.
Maybe you'll walk away. But maybe you won't.
Maybe you'll stay. But on your own terms this time.
Your options become limitless when you understand the whole story behind the story.
Yes, he's going to do what he needs to do for him – even if he doesn't know why.  And yes, you're going to do what you need to do for you – because you know why!