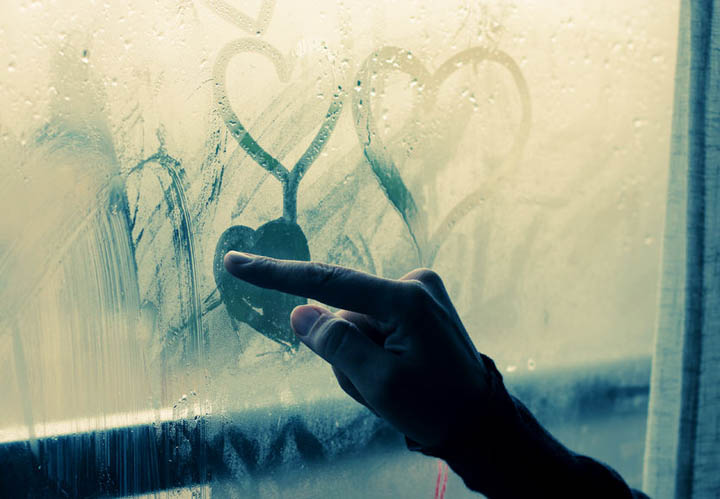 You don't care about being attractive to every man. You don't want anyone else.
All you want is him.
The one you've got. Or at least had.
He's the one you want. And he's the only one.
No matter what you've tried before, nothing seems to work on him.
Until now.
You know what makes him commit, Beautiful?
You do.
And here's the long misunderstood how…
It's you, being able to see yourself without needing him to make you feel like you're finally being seen. That's how.
Our entire reason for wanting to be with someone in a fully, committed relationship, is so that we can finally feel seen. Because with being seen, comes being loved for who we are, comes being accepted for who we are, comes being validated for who we are.
It's how we find our worth.
But the problem is, he can't do this for you.
Here lies the irony; this has to come from you.
And here's the catch – because I know a lot of us have tried this one before; it has to be real. It has to be authentic. It can't be something you pay lip service to.
When you see yourself for who you truly are, there's an act of acceptance that you subconsciously do. And when you see yourself, when you accept yourself, you act differently. You behave differently. Because you are different!
Gone is the need to prove your worth, to use him to prove your worth, to have his ability to commit to you as the final indicator of your worthiness.
Stay with me here, because I'm going to show you how you get to this point.
Before I figured out this part, I tried everything to get a man to commit. Not just any man, but like you, the one man who wouldn't commit to me. There were plenty of those in my timeline, just like there were the others who had no problem with commitment, but of course, those weren't the ones I was interested in.
I only wanted him.
When you no longer need to prove your worth, when you're no longer dependent on someone else to give you relationship status that finally reveals your worthiness to be loved, to be wanted, to be accepted, when you never have to chase after another man ever again in your entire life, you then have the one thing you've only ever wanted.
It's called love.
You see, Beautiful, what we're looking for from the one man who we care about more than any other man, is a love to end all question of whether or not we are worthy of that love.
We call it unconditional love.
He commits because he can't NOT commit.
He commits because it doesn't feel like a commitment to him.
He commits because it's easy for him to do.
He commits because we don't need him to.
This – he commits because we don't need him to – is the most powerful statement you can ever come to.
In fact, on a coaching call today where I met yet another graduate of my BCRY program (I offer a chance to meet on a one-on-one call at the end of the program), I heard from a woman who got back together with the same guy she was Googling about when she found my website.  By the time she'd finished the 4 weeks of this same program HE was chasing HER.
You read that right. Same woman Googling about the same guy she was utterly heartbroken over, finds my program looking for answers to how to get this man to commit to her. She completes the program, then he wants her back.
This is what I'm talking about here! It just works!
Not because of anything you've tried before, but because when you follow exactly what I did – and so many others just like this woman on my call the other day – the unbelievable happens. Including your ex, reaching out, wanting to get back together with you.
And  you know the best part? She's in a position now for the first time in her life, where she has the tools to get exactly what she wants. She knows herself, she knows what she wants, she knows what to do to make that happen.
How about you - what have you tried to get him back? Share your story with us below in the comments!